Delicate, beautiful, and designed to be cherished, Van Cleef & Arpels' Lotus Flowers collection celebrates a mother's eternal love.
Van Cleef & Arpels' jewellery collections generally revolve around a theme — be it a dreamy fairy tale, a classic play, or perhaps the beauty of the gems themselves. For the Lotus Flowers line, the Maison draws inspiration from the elegant lotus, using the flower's inherent charms to celebrate a mother's eternal love. While the flower-inspired shapes signify beauty, purity, and fulfilment, the jewels are embellished with high-quality diamonds which represent the eternity and strength of the love a mother feels for her child — an unbreakable and unconditional bond.
The Craftsmanship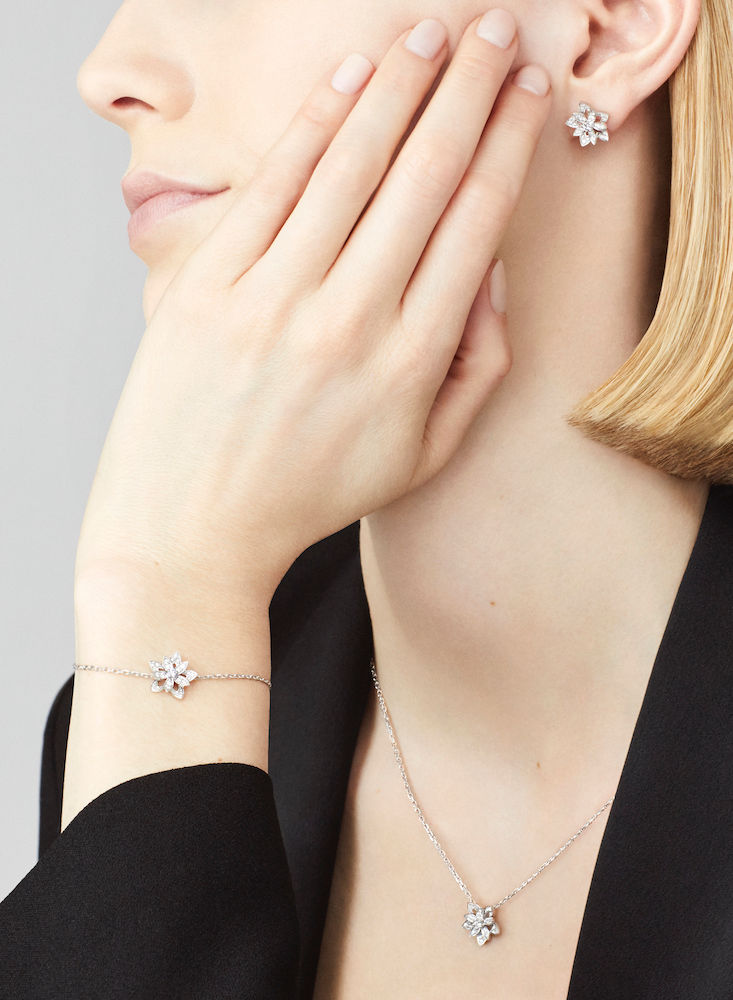 To bring the collection to life, Van Cleef & Arpels has harnessed the skilled expertise of the Maison's team of jewellers, resulting in a line of accessories filled with exquisite, meaningful details.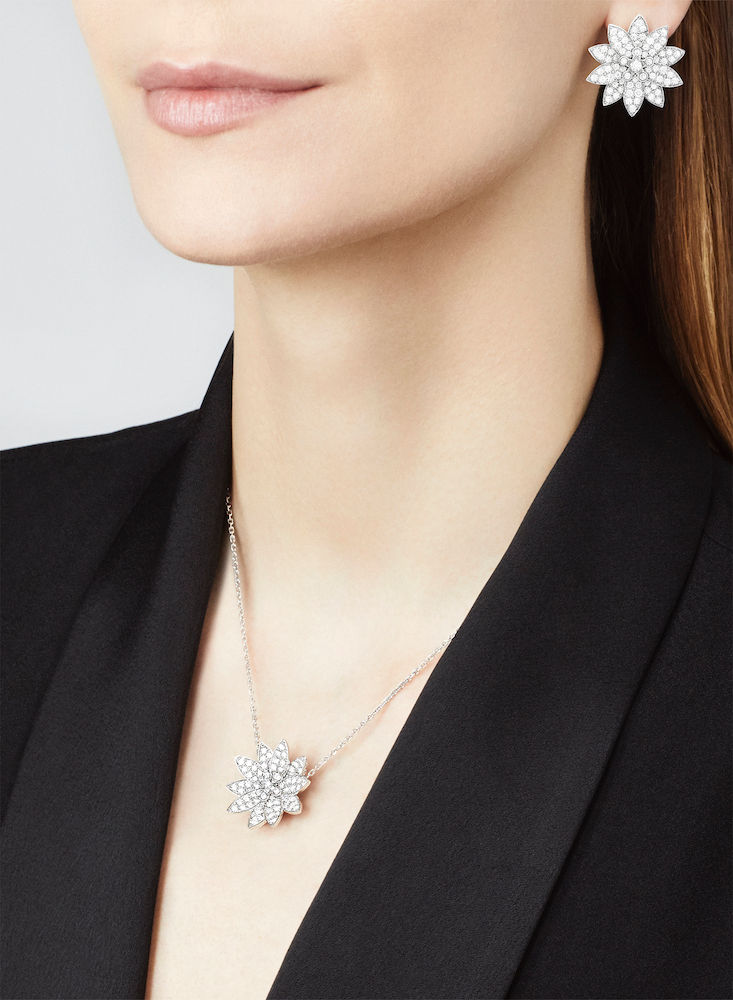 Overlapping lotus petals can be seen covered with stunning round-cut diamonds, using intricate diamond-embedding techniques such as the pearl-patterned crystals. Referred to as perle de rosée, this particular method lets light reflect through each diamond, accentuating the individual beauty of the diamonds and adding to the overall brilliance.
The Options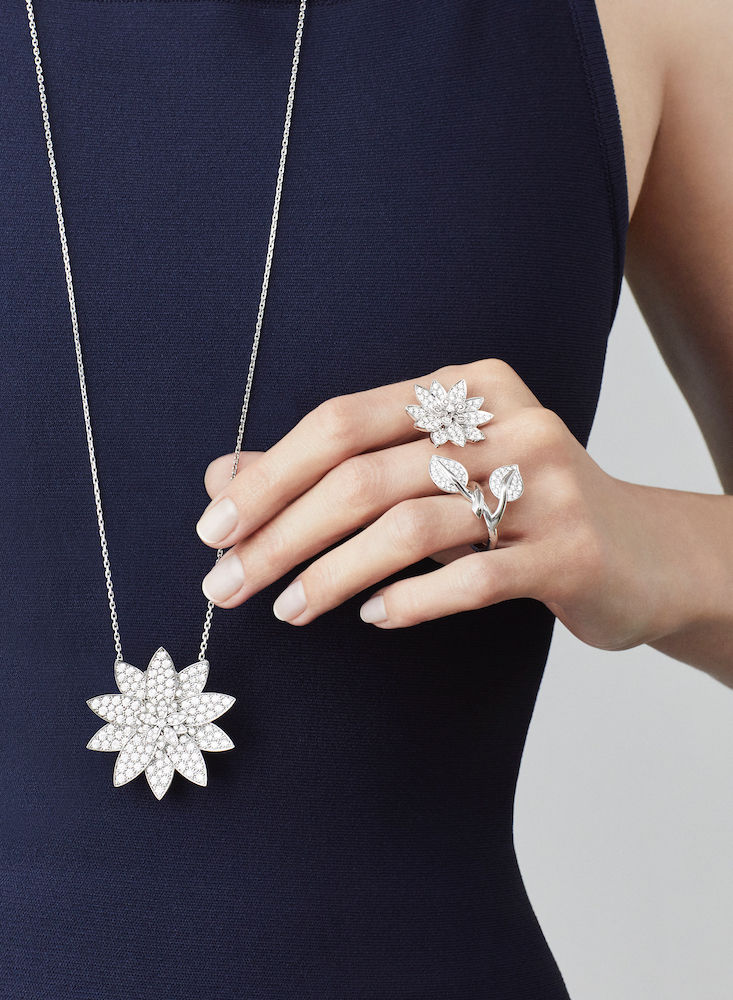 Like intimate secrets designed to gracefully rest upon the skin, the Van Cleef & Arpels' Lotus Flowers collection features a series of earrings, rings, pendants, necklaces, and white gold inlaid diamonds along petal rings of various sizes. Perhaps what's most enticing about the jewels is how they're designed to be everyday-wear versatile, yet incredibly graceful at the same time.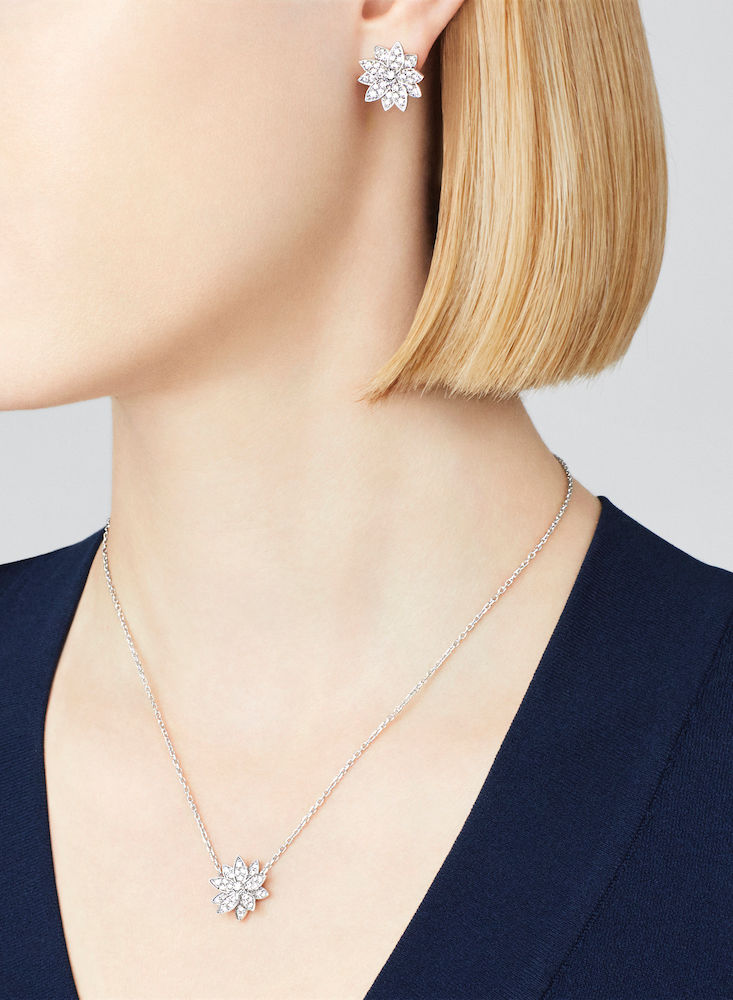 For instance, the round pendant necklace is wholly transformable, and can be worn as a clip to suit the wearer's mood. The Lotus Between the Finger Ring can also be manipulated, allowing the wearer to easily design your own look with the sophisticated structures by toying with the simple lines of the smooth surface ring, and the lotus flower head.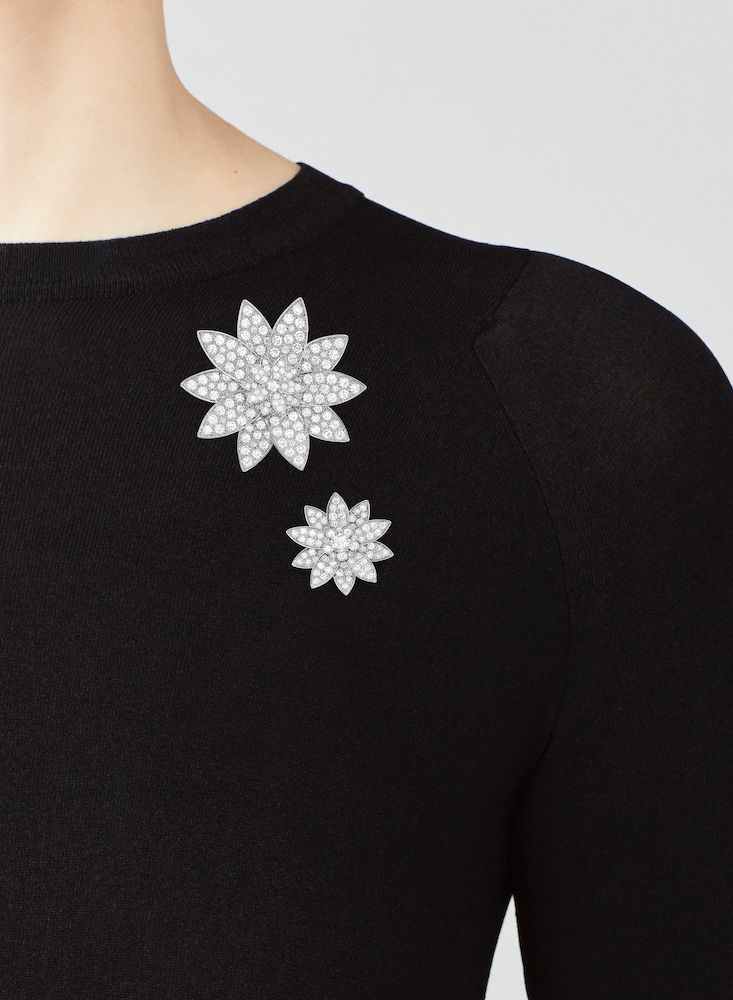 The final pattern influences the flow of light, and the resulting brilliance. You can even flatten the ring around the fingers, sliding it open to allow both lotus leaf and flower buds to fully expose their beautiful patterns — the ring also comes with a unique mechanism, where one can rotate the stem for a different style depending on the occasion.
To find out more about Van Cleef & Arpels' Lotus Flowers Collection, visit vancleefarpels.com.