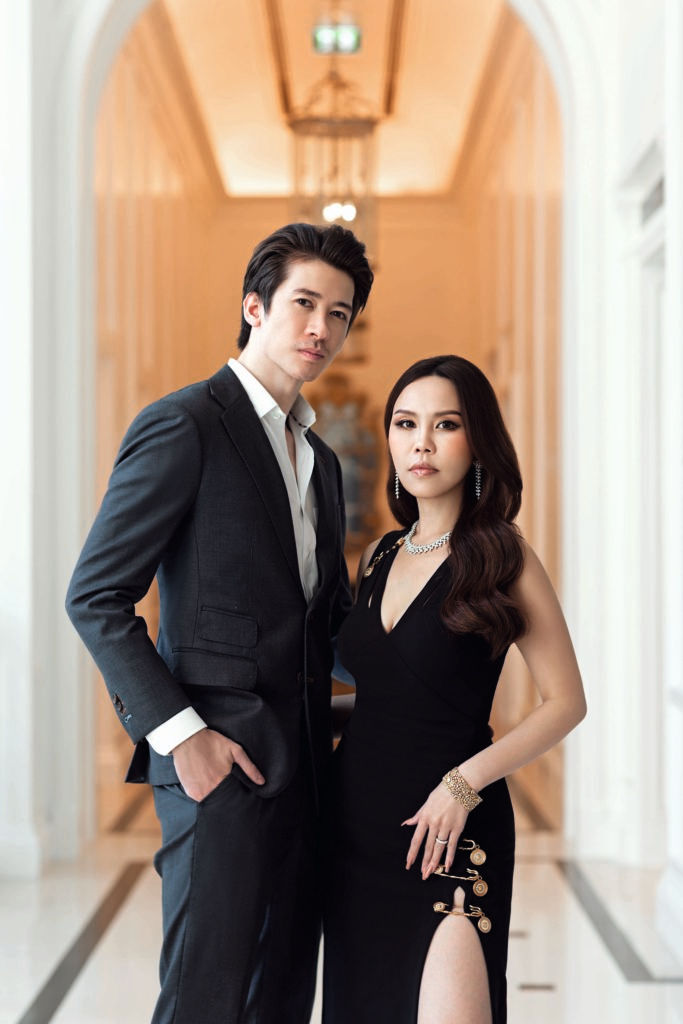 Her love for diamonds and fine jewellery has led to a successful social media enterprise that's made her a trailblazer – and there's no stopping VVS Gems' founder, Vasana Ratanasunya, on her path to success.
Not many people are fortunate enough to run a business that complements their lifestyle. But with her online jewellery business, VVS Gems' founder Vasana Ratanasunya has subverted all expectations when it comes to balancing her interests with her personal and professional life.
"When I first started VVS Gems, people told me I was crazy to think I could sell diamond jewellery on social media," Vasana says. But as someone who loves to travel and was always on the go, she never second-guessed her business approach. "I can work from anywhere, and I couldn't be more thankful."
VVS Gems was initially born out of a passion project six years ago. Besides her love for jewellery and the desire to curate novelty pieces for her customers, Vasana didn't have a particular goal that was set in stone for her business. "I just wanted to give it a shot, and I figured I had nothing to lose," she says. But once she took the unconventional path of using social media to run her jewellery business, she unknowingly paved the way for other local online jewellery businesses to follow suit.
As an early adopter of social media in the fine jewellery sector, she has gone on to create a digital jewellery store that is not only well-known internationally but also, surprisingly, thriving amidst a global pandemic. "Running my business on social media has prepared me for this type of situation because I've honed my ability to build trust with customers without interacting with them in person," she explains. Because other jewellery businesses rely on traditional methods of selling and require customers to visit their stores, they have been slow to adapt – some have even struggled – to selling to customers who are unable to leave their homes.
"Since Covid-19 became the new normal, we've started presenting our pieces through Instagram live. We can show the finest details of every piece on camera, which appeals to the customer's decision to buy," she points out. The idea to start livestreaming her pieces was the brainchild of her husband, Martin Storaker, who has stepped in to help her run VVS Gems. "Our job is to build trust with the customers when they can't see or touch the pieces," he says. "I thought it was the perfect way to present our jewellery from our home to theirs."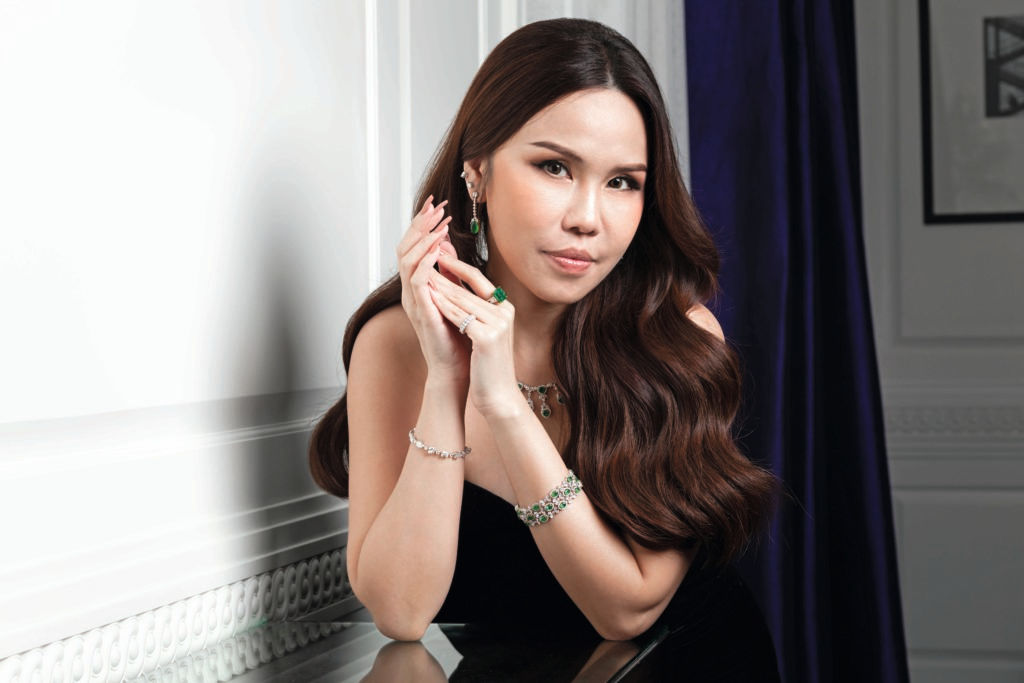 Adding Instagram live to their toolbox was the big turning point for the couple to build a rapport with local buyers. "Our jewellery is usually displayed at international jewellery expos. People in the West and from the Middle East love big pieces, but they're not so popular here," according to the couple. But Covid-19 travel restrictions meant they could no longer take their pieces to international trade shows. As the pandemic forced them to start selling to the Thai market, they noticed a marked shift in taste in their Thai customers' buying choices.
"We had to find a way to sell these big pieces, which Thais aren't generally keen on," she adds. The real-time interaction that selling through Instagram live allowed the couple to have with customers played a big part in convincing them to think otherwise. "Of course, with the current situation, we adjusted our prices to cater to the Thai customers' purchasing power. But with this approach, we also got the chance to explain to them why a big diamond necklace is such a good investment."
Along with the big pieces, gemstones like rubies and sapphires are all the rage locally. "Thais are superstitious. They see gemstones as talismans that can bring them luck, wealth, and good health. We hope that our jewellery isn't just to make them look good but also to make them feel better."
Even though the uncertainty of returning to normal life remains, Vasana displays an unwavering confidence in her ability to adapt to change.
"Our business is constantly evolving. I'm lucky to be bridging intergenerational gaps, balancing traditional fine jewellery with a modern approach to doing business. The trust I have built with customers through my online business is something I look forward to continuing to build on because I know VVS Gems is the most trustworthy online jewellery store at the moment."
For more information, visit VVS Gems.
This story was first published in the March issue of Prestige Thailand.