We enter The Vietage, a custom-design carriage that offers guests a luxurious train journey through south-central Vietnam, connecting Da Nang and Quy Nhon by rail.
A luxurious experience developed by Anantara to introduce memorable journeys between Anantara Hoi An and Anantara Quy Nhon Villas, the luxury railway celebrated its inaugural journey at the beginning of July. The Vietage will also continue its service for eleven months each year, while taking a short break during the annual Vietnamese Tet holiday period.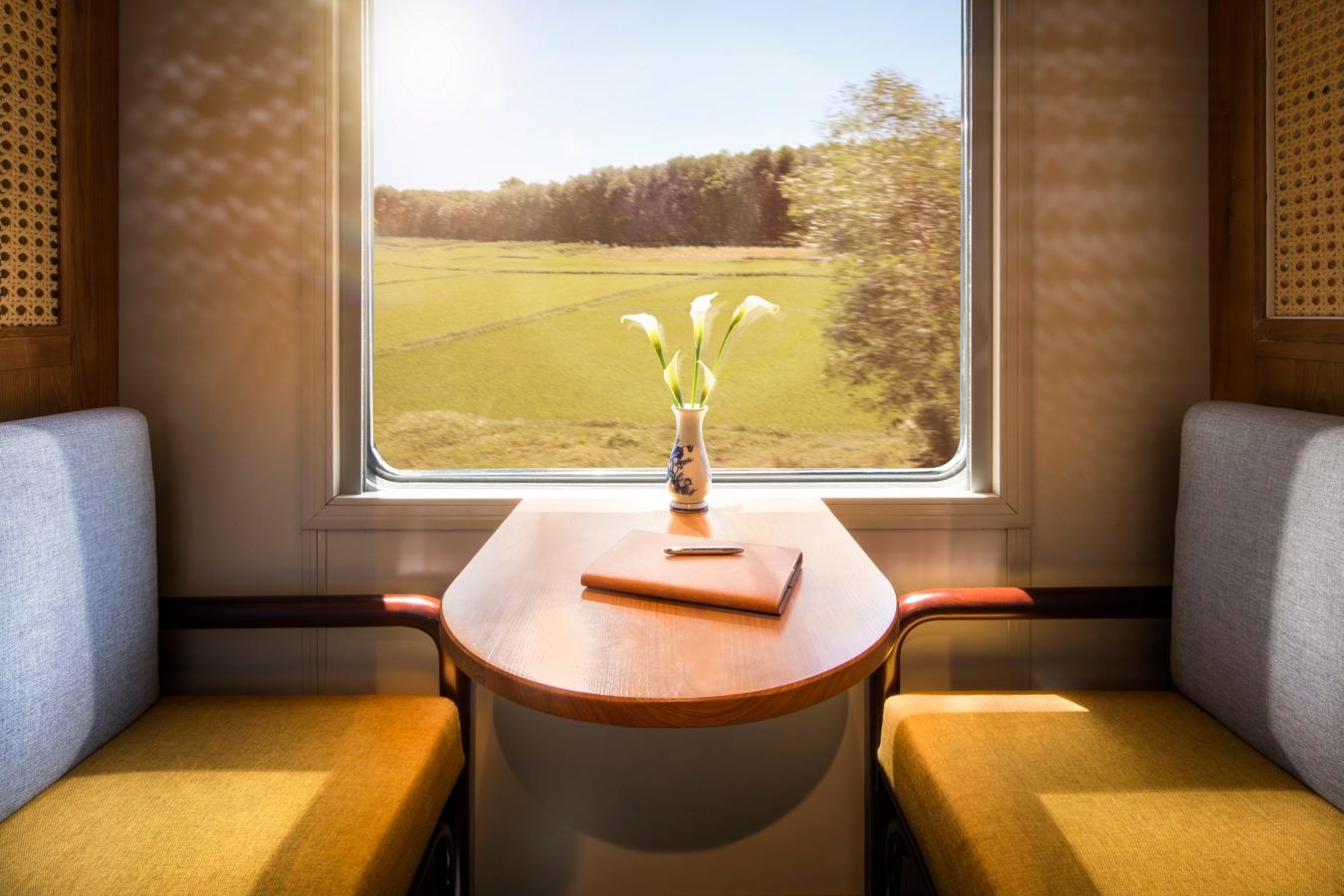 12 reservation-only seats that will bring you through the culture, nature and history of the country. On the inside, it boasts sleek-lined modern interiors, adorned with wood and rattan elements, big windows and large comfortable seats for two. For a change of scenery, there's a sit-up bar available for you to enjoy local craft beers, wines and snacks while having conversations with friends, before your mains.
The journey lasts for six hours. In the meantime you are able to feast on an exclusively-curated Vietnamese menu with a French twist. An à la carte menu also available with premium wines, champagnes and treats such as local caviar, local and international cheese, all available for pre-purchase.
Additionally, if you are looking for more relaxation there's a dedicated spa treatment area with massage chairs that offer head and shoulder treatments on the go. The train will also pass through local villages and the rural countryside, making stops at a few stations on the way.
The Vietage departs from Da Nang every morning at 09.31, arriving at Dieu Tri station in Quy Nhon at 15.43. The return journey departs in the afternoon at 17.29 and arrives in Da Nang at 23.01.
A one-way ticket on board The Vietage costs USD 185 per person including a three-course, pre-ordered meal, free flowing wine, beer and soft drinks, bar snacks and a 30-minute head and shoulder treatment. There are also combination accommodation packages available with Anantara Hoi An Resort and Anantara Quy Nhon Villas to experience both destinations.
The Vietage also participates in a "Dollars for Deeds" programme where every USD 1 from each ticket is donated. Guests can also make additional contributions. Donations will go to the Kianh Foundation, a non-profit charity providing full-time care for children with disabilities in the Quang Nam Province of Central Vietnam.
For more information, visit thevietagetrain.com.
This story first appeared on Prestige Online Indonesia.