Located on the southern tip of Koh Samui, Ban Sairee is a collection of stunning beachfront villas where guests are spoiled with postcard-pretty surroundings, while being immersed in Thai-style luxury.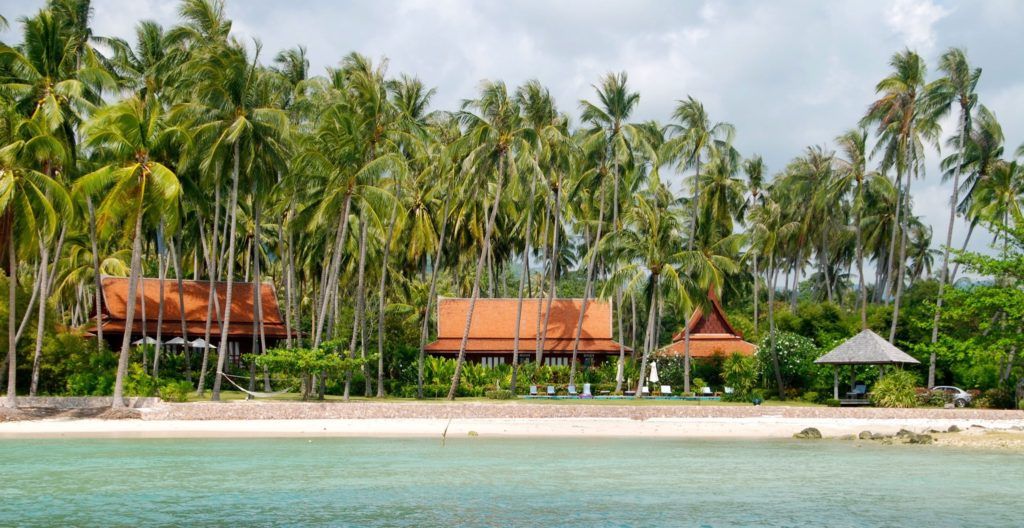 It's safe to say we'd all like to turn back the hands of time once in a while; escaping with friends and loved ones to a more idyllic past, even if just for a brief interlude. These days, one can't be blamed for wanting to temporarily leave the world as it is behind and seek solace at a private beachfront sanctuary, where the only worry is how much sunscreen to apply before taking a dip in the tranquil ocean waters.
In Thailand, the search for just such an oasis has led many a traveller to Ban Sairee, an exclusive, multi-villa luxury property in Koh Samui. Here, guests not only have their own private slice of beachfront paradise, but they also find themselves surrounded by the gorgeously designed interiors and exteriors of the villas themselves, where the Ayutthaya-style architecture perfectly recreates the regal elegance of a bygone era. Take one step inside these lovingly crafted spaces and it truly feels like you've travelled back a century or more.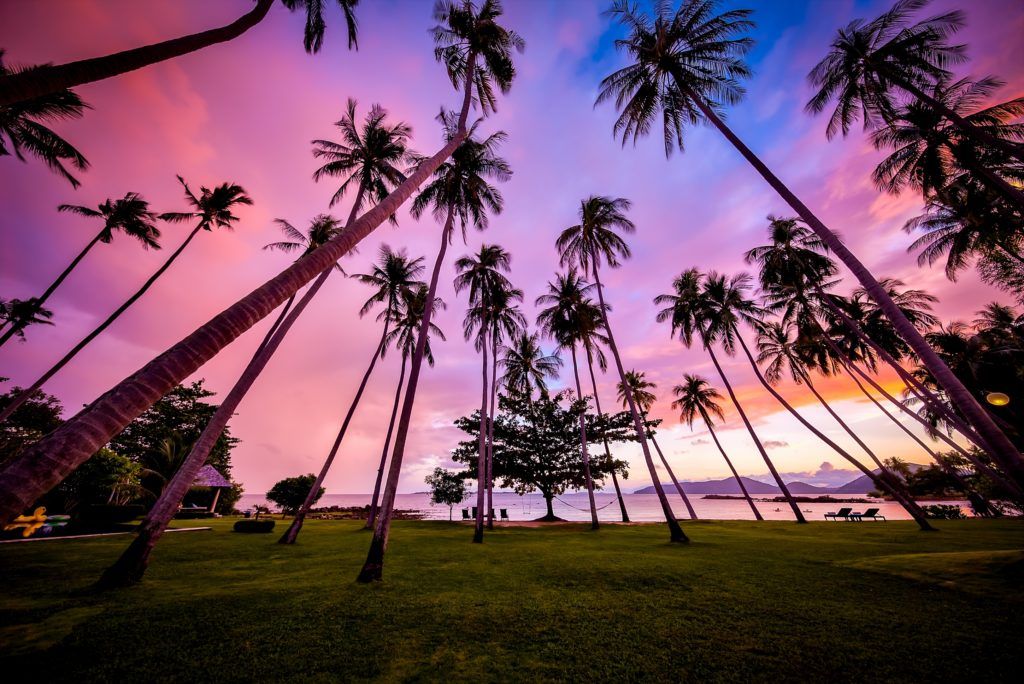 At full capacity, Ban Sairee is capable of accommodating up to a maximum of 20 guests, in a grand total of nine beautifully appointed, fully air-conditioned, high-ceilinged bedrooms, each of which offers a marvellous blend of ocean views, traditional Thai accents, and contemporary luxury.
The use of sumptuous, high-varnished dark wood throughout the property creates a warm and inviting mood, while the lovingly curated selection of antiques and artworks on display makes every room come alive with a story to tell. Add to all this plenty of brightly-coloured accents, from the pillows and patterned bed runners to the plush cushions on the loungers, and the whole effect makes it feel much more like a home than a hotel.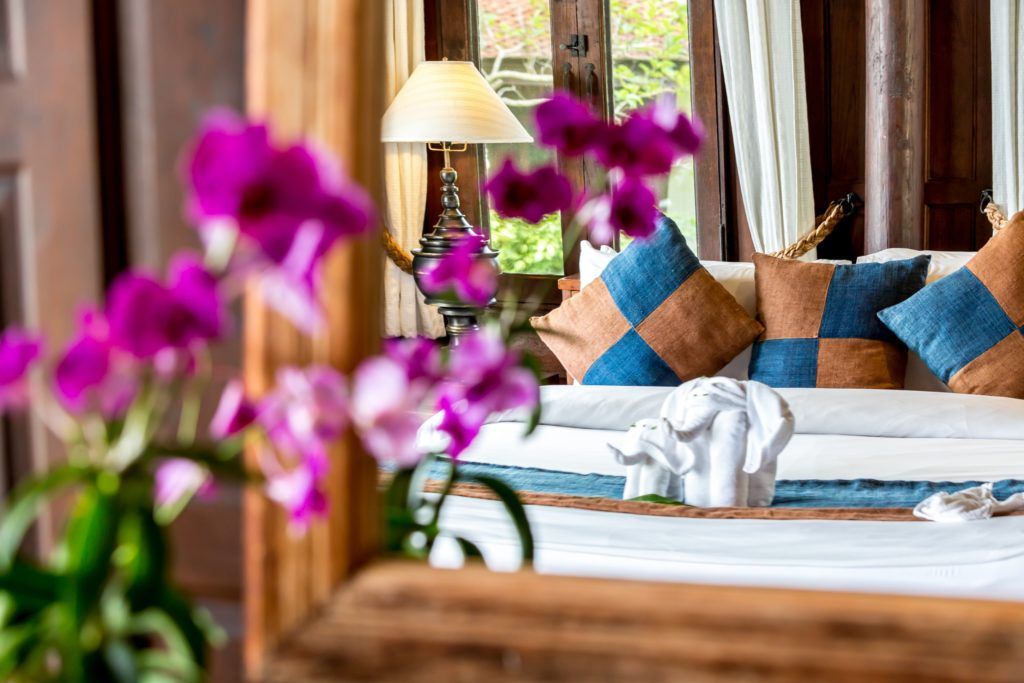 This totally unique tropical hideaway is just one of the glamorous properties in the portfolio of The Luxe Nomad, Asia Pacific's leading luxury villa management company. Catering to affluent travellers, properties like Ban Sairee are tailor-made for long or short stay options; ideally suited for families in search of a relaxing work-from-home locale, or small to large groups looking for a one-of-a-kind seaside vacation.
Encompassing a full three acres, the well-manicured grounds of Ban Sairee include a landscaped garden and lawn, dozens of towering palm trees that sway in the breeze, a panoramic stretch of white sand beach – swimmable all year round – and a 10 x 20-metre seafront swimming pool surrounded by umbrella shaded sunbeds. There's also a spacious open-plan indoor common area available for guests to use, complete with a small kitchen, a cosy TV and media room, and plenty of sofas and lounge chairs – the perfect spot for an evening get-together.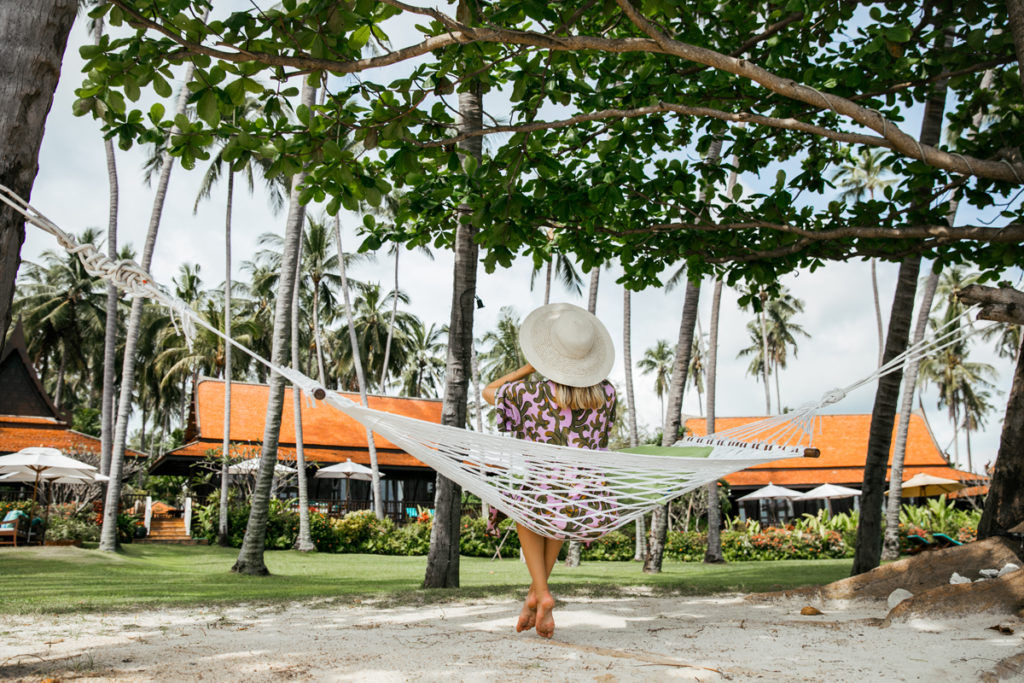 Of the property's five villas, three are situated right along the beachfront. The two Main Villa buildings each contain two master bedrooms, as well as a connecting bunk bed room (perfect for couples travelling with children). Next to them sits the stand-alone 75-square-metre Sairee Suite, which boasts a four-poster king bed, and a private sitting area looking out to the pool.
Directly behind the beachfront units are two uniquely designed bedroom units, affectionately known as the Big Barn and the Small Barn. Each is built in the style of traditional Thai peaked-roof, stilt houses that are raised off the ground and accessible via a staircase underneath. From their slightly elevated positions these units allows for plenty of ocean views as well as cooling sea breezes. Like all the bedrooms at Ban Sairee they feature bathroom facilities that mix the indoor and the outdoor – most often an outdoor bathtub or shower – and all come generously stocked with organic and locally sourced bathroom essentials.
There are also loads of recreational amenities on-site for guests, including four single-seat kayaks (life vests included), a tennis court, a yoga spot (below the Big Barn), a table tennis area (below the Small Barn), lawn cricket supplies, a badminton net and equipment, a charcoal barbecue, and plenty more. Other activities, such as massages for adults and kids, boat trips to neighbouring islands, and excursions to numerous sites and attractions around the island, can be arranged for an extra cost. Important details such as airport transfers and babysitting services can also be easily arranged, with additional charges applied accordingly.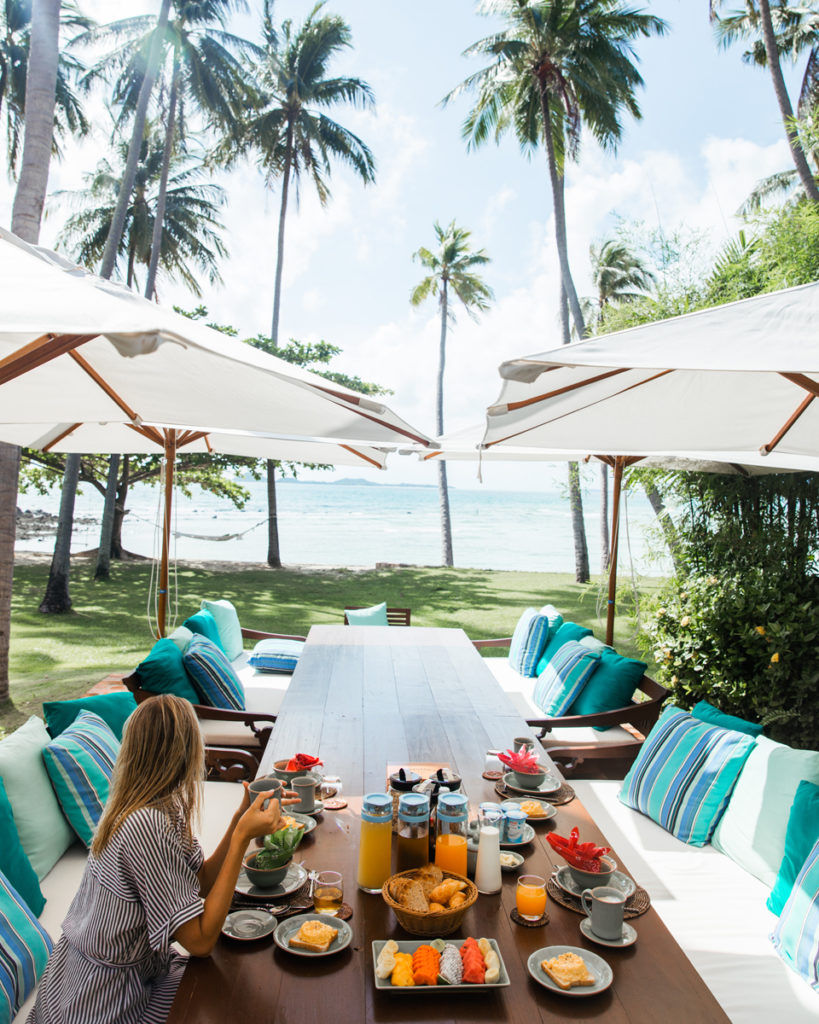 For a worry-free island getaway, Ban Sairee definitely checks all the boxes in terms of luxury, service, amenities, and charming aesthetics. Unlike a regular resort or hotel, here you are guaranteed your own exclusive sanctuary – completely private and self-contained – where you and your friends and family can set your own times for breakfast, lunch, and dinner, and keep personal contact limited to just the villa staff and your own group.
Right now is the perfect time to take advantage of Ban Sairee's current promotion, which offers guests 20% off stays from July 1st to September 30th, 2022 (subject to availability, terms and conditions apply). In addition to Wi-Fi service, stays include a full compliment of staff, including your own Villa Manageress who acts as your personal concierge, as well as a private chef and twice-daily maid service.
For more information, visit Ban Sairee or The Luxe Nomad.
This story was first published in the August 2021 issue of Prestige Thailand.
Visit shop.burdathailand.com to purchase or subscribe for the magazine.