Planning a trip with your pet? Consider booking a stay at one of these luxury pet-friendly hotels located in and around Thailand.
Some take pleasure in traveling with their loved ones, some take pleasure in traveling solo, and some take pleasure in traveling with their precious pets. For globetrotters who have claimed their non-human friends as their travel confidante, we've curated a list of luxury resorts and hotels in Thailand that welcome both humans and pets as hotel guests. The next time you're planning to travel, consider booking a stay at one of these lovely, luxury pet-friendly hotels in Thailand.
[Hero image credit: InterContinental Hua Hin Resort; Featured image credit: Kimpton Maa-Lai Bangkok]
Pet-friendly Luxury Hotels in Thailand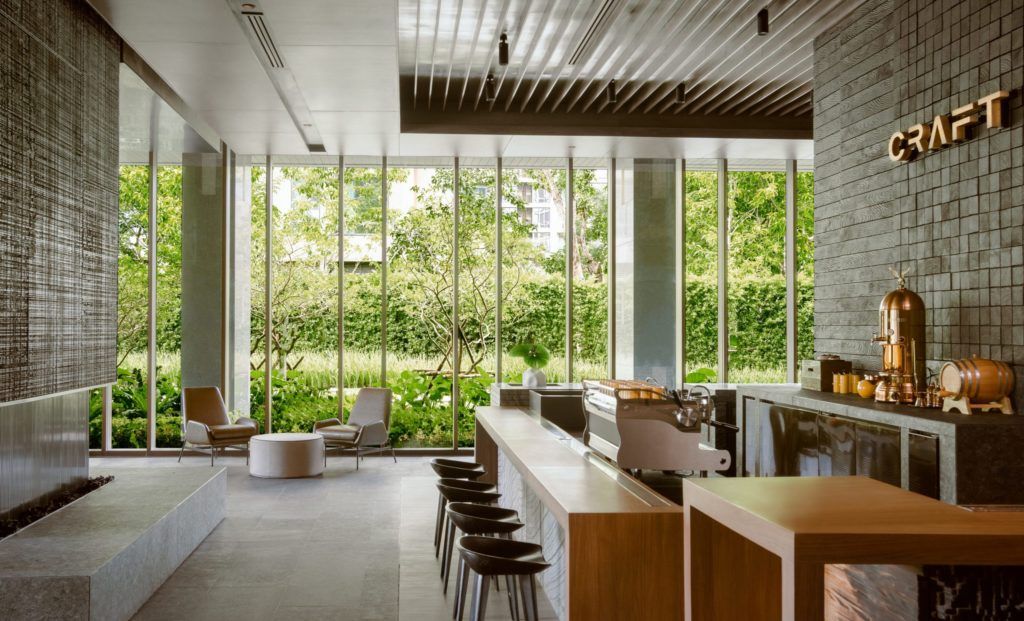 Recognised and revered for its very generous pet-friendly policy, first on the list is the Kimpton Maa-Lai Bangkok. The charismatic hotel earnestly adheres to its mantra of being pet-friendly, as proven by its 'Happy Pets, No Regrets' policy. This policy allows essentially any and all pets – from furry to scaly to feathery – to dine and stay at the property. With the hotel's 'Pet Privileges' comprising strollers, grooming kits, goodies, and more, you and your pet are guaranteed a wonderful, worthwhile stay here.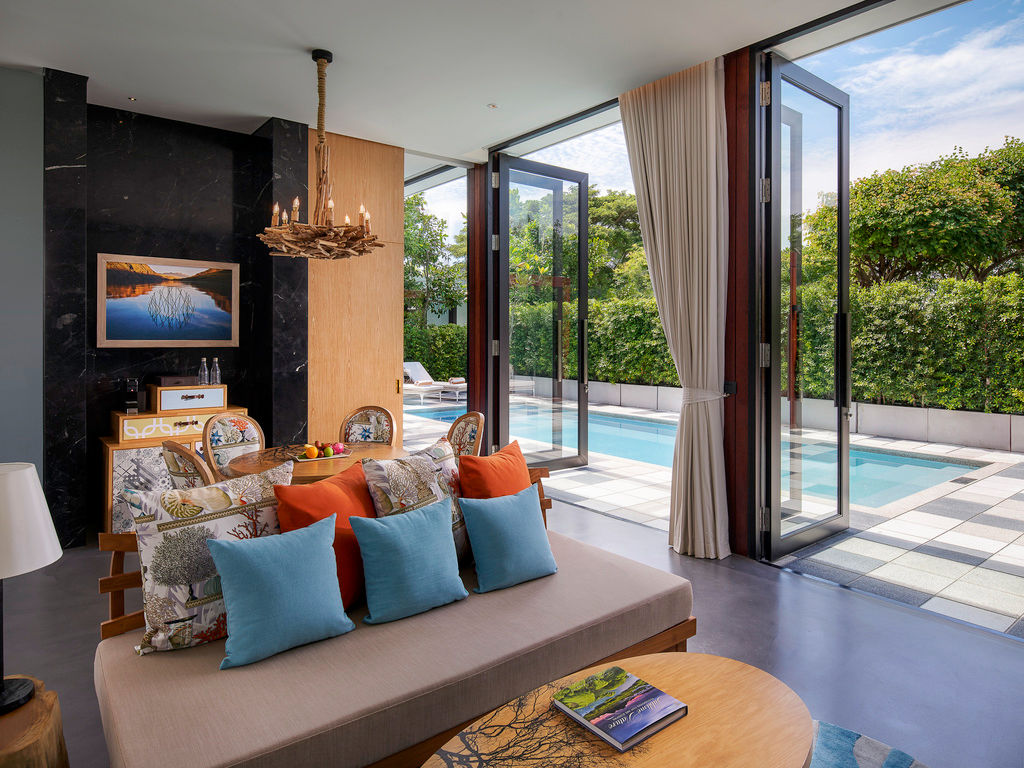 The chic, contemporary SO/Sofitel Hua Hin boasts an artistic aesthetic admired by local and international travellers alike, and human and non-human guests alike. Barring its polychromatic furnishings, summer hues, and deluxe amenities, we have yet another reason to fall in love with the property: the 'Pet-cation in Style' offer. Pamper your pets with a beach getaway, a pool villa, a private playground, and the rest of the pet-friendly services available here. There are three pet-friendly accommodations to choose from: 'So Comfy,' 'One-Bedroom SO Pool Villa,' and 'Two-Bedroom SO Pool Villa.'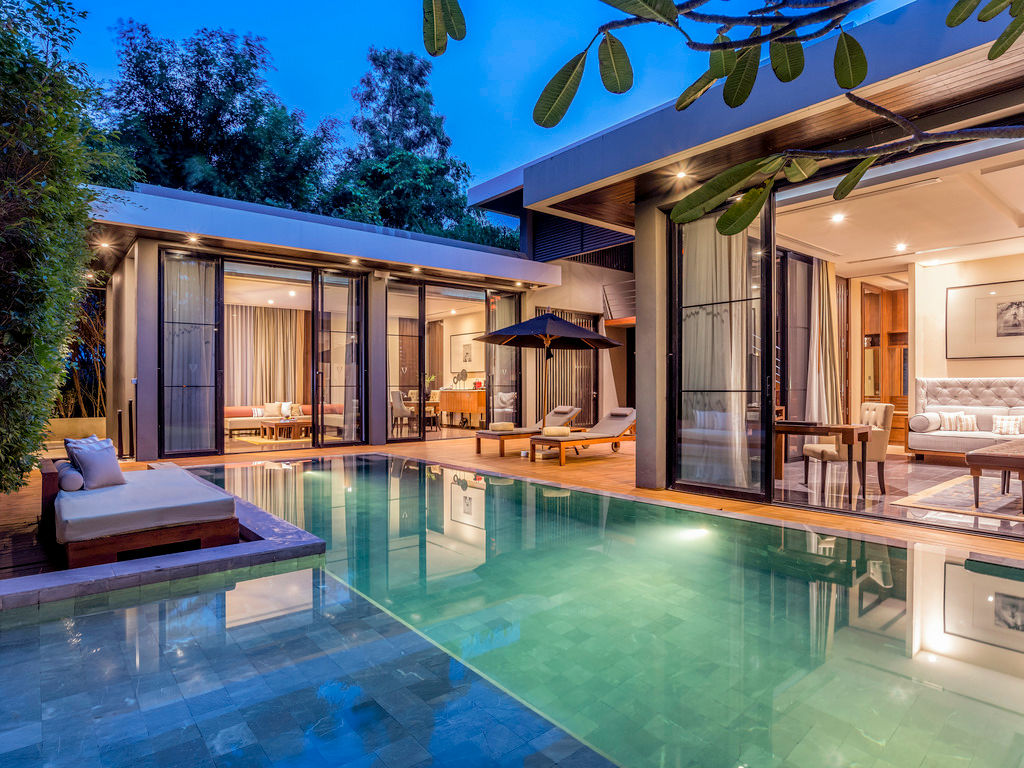 If you and your pooch's ideal vacation consists of fine dining and lavish pool villas, consider V Villas Hua Hin – MGallery for your next escapade. Located in the heart of Hua Hin, the villa-only resort offers a vacation in a serene setting, perfect for humans and canines that cherish the finer things in life. Do note that in terms of pets, the five-star property only welcomes dogs on their property.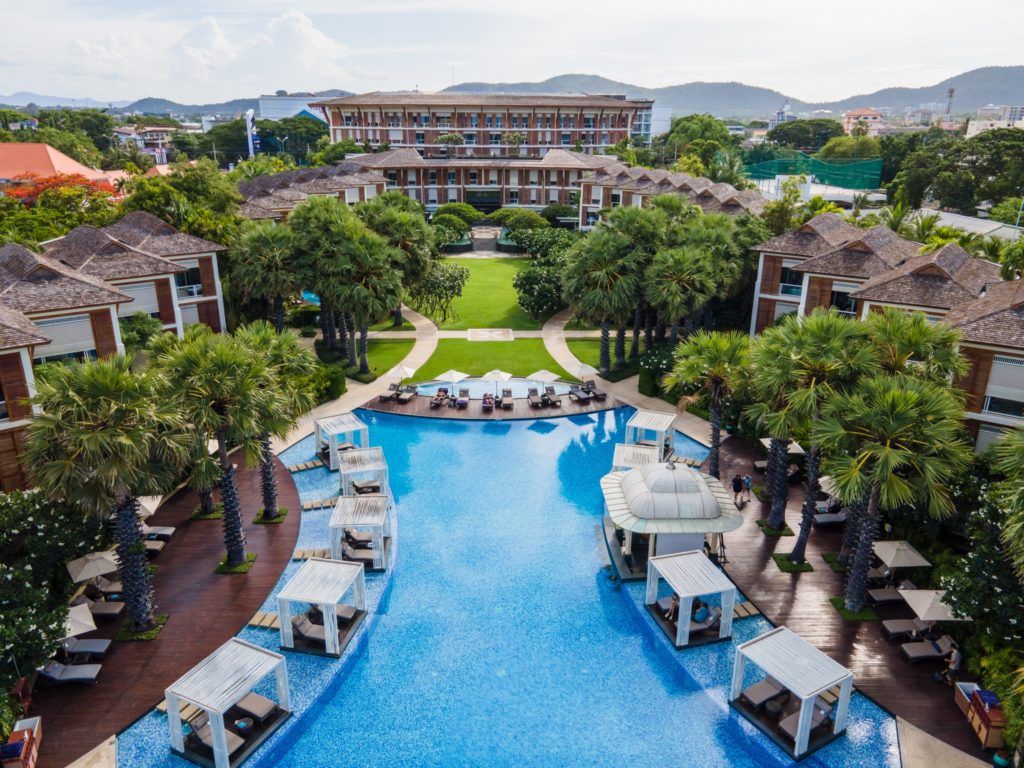 Next, we've got another property in Hua Hin. More than a home away from home, the InterContinental Hua Hin Resort allows you and your furry friend to unwind in tranquility and opulence. The seaside retreat's love for dogs is translated onto their dog-friendly deluxe amenities: a dedicated dining venue for you and your pooch, a landscaped garden equipped with cabanas, and an exclusive swimming pool. The resort also provides a complimentary welcome hamper for your accompanying canine(s). Expect a pet-perfect experience.
Next on the list is another Kimpton property, this time on an island: the Kimpton Kitalay Samui. Kimpton has a palpable affinity for animals and we have a palpable affinity for Kimpton properties. At the village-like island enclave, you and your pet are guaranteed a pleasant stay. In terms of accommodation, you have the choice between a room, a suite, or a villa; in terms of dining outlets, two restaurants are pet-friendly; and in terms of services, the resort offers pet strollers, grooming kits, access to the pet concierge, and more. Kimpton Kitalay Samui welcomes the furry, the feathered, and beyond. On the whole, expect a tropical, tranquil getaway during your stay at the luxury seafront resort.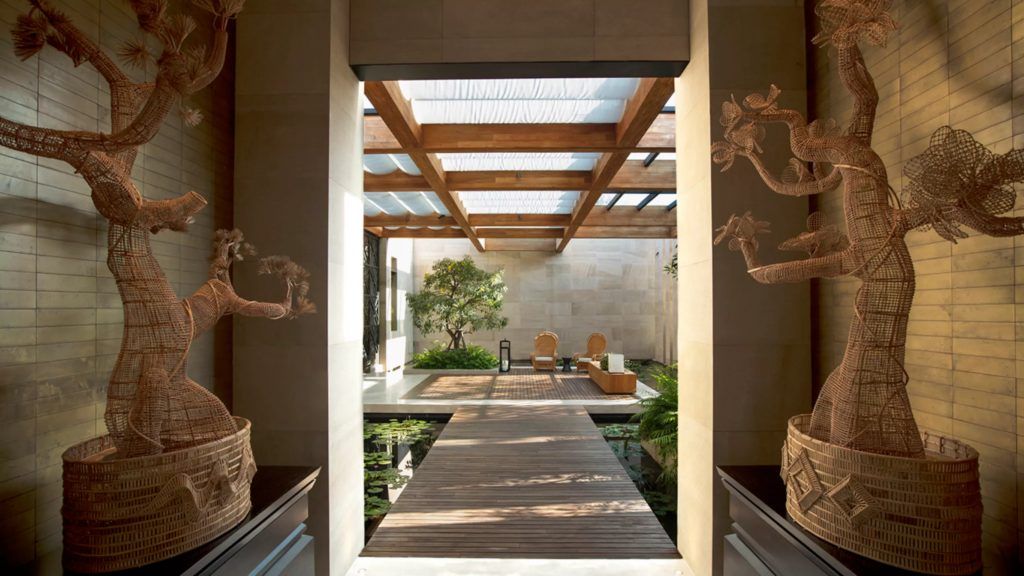 We're traversing down south for this next property. If flights are your pet's preferred method of travel and if beaches are your pet's preferred type of vacation, we recommend catching a flight to Phuket and booking a stay at the Rosewood Phuket. The tropical beachside resort is ready to greet you and your pooch with several dog-friendly special menus, amenities, and services. Do note that in terms of pets, the five-star property only welcomes dogs on the property.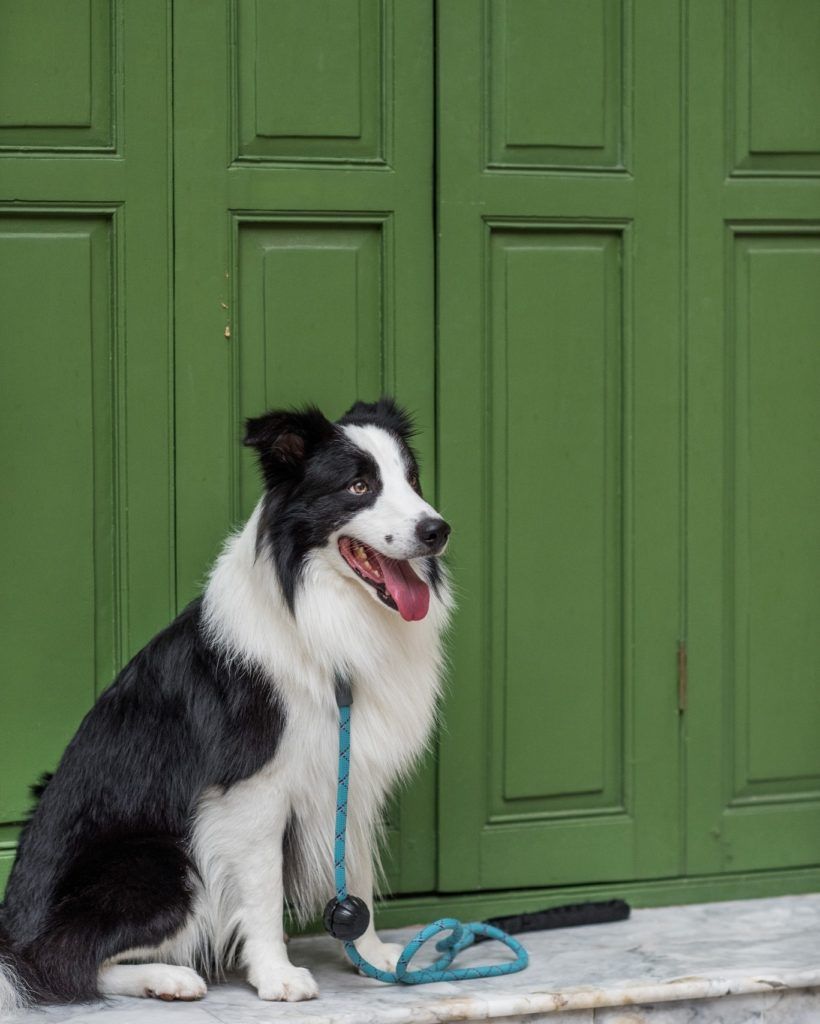 We're concluding our list with another property situated in the buzzing metropolis: the W Bangkok. A stay here with your non-human travel confidante means a custom bed for your pet, toys for your pet, a 'pet in room' door sign, and more well-thought-out pet-friendly arrangements. Our favourite service? The chance to indulge in afternoon tea with your furry friend at Paii on Sundays. If and your pet are loyal to the capital city and you prefer cityscape staycations over ocean vistas, a stay here is a must-experience.