Far from the maddening crowd, the recently opened resort Meliá Phuket Mai Khao in Phuket offers stylish stays on an undisturbed stretch of island coastline. Prestige checks in for a relaxing, health-focused holiday.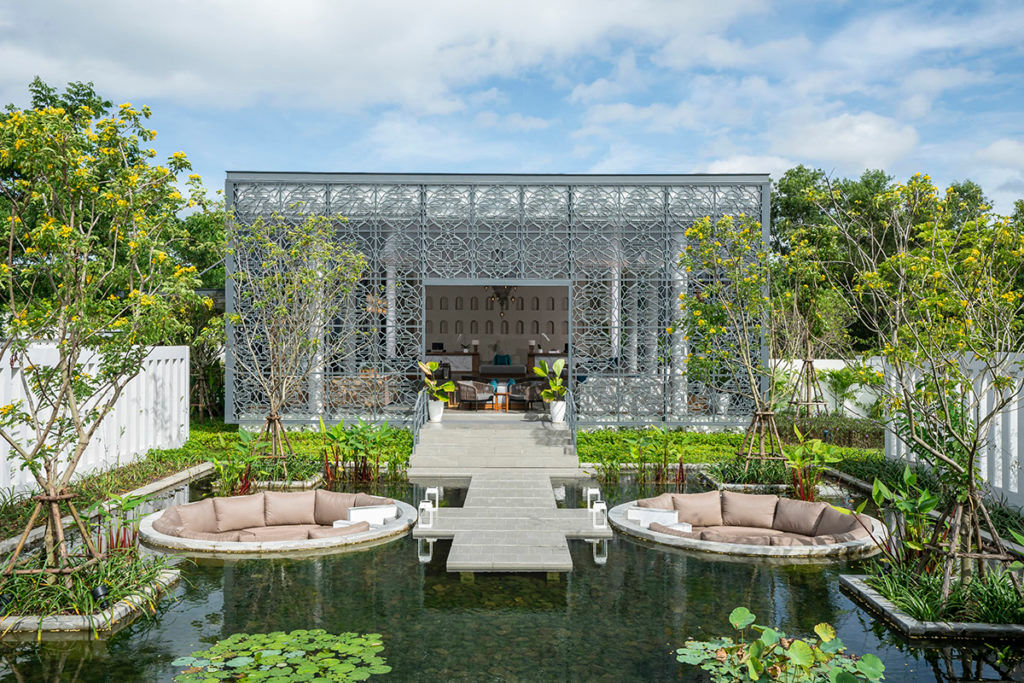 As our Bangkok Airways Airbus A320 descended on its approach to Phuket International Airport, the flight path took us directly over Mai Khao Beach; an impossibly long strip of fine white sand that runs straight up the far northwest coast of the island. There's not a lot of development along this particular beach, as the coastline here is considered an extension of nearby Sirinat National Park and is therefore protected. In fact, it's so undisturbed that sea turtles still use the beach for laying eggs (and the Mai Khao Marine Turtle Foundation make sure as many as possible make it to the hatching stage).
For vacationers seeking a quiet getaway this portion of Phuket is perfect, and the latest luxury resort to open here is the Meliá Phuket Mai Khao. Launched in December 2021, it's one of three five-star properties now in Thailand under Spanish hotel group Meliá Hotels International – the others being in Koh Samui and Chiang Mai (the latter of which officially opened only just in April of 2022).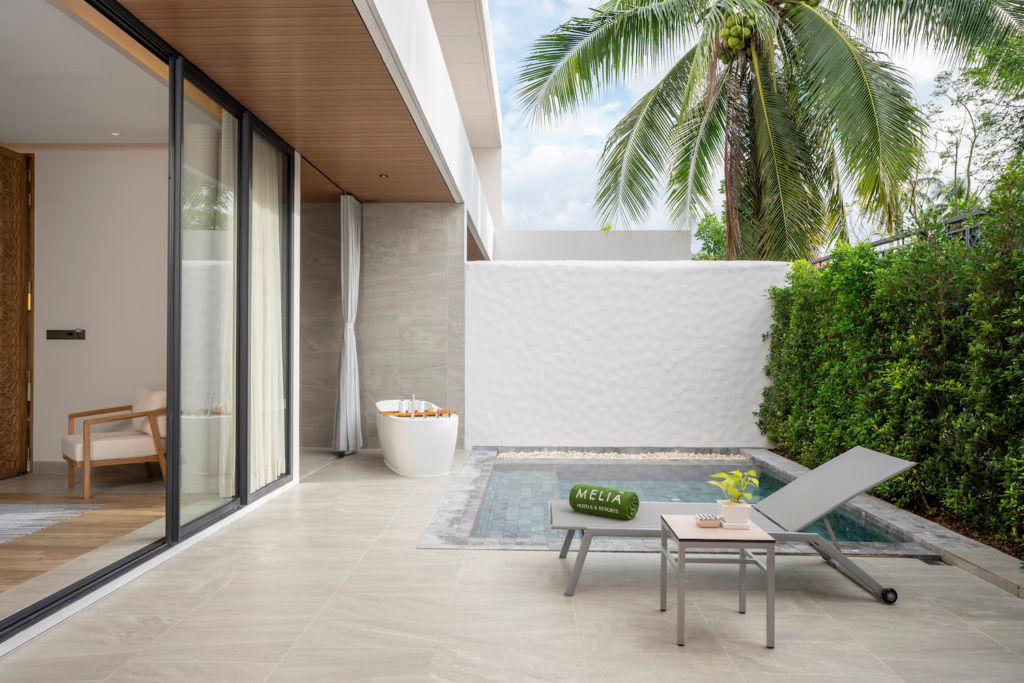 The Meliá Phuket Mai Khao's contemporary design has a modern, minimalist feel – think clean lines, high ceilings, and lots of white – accented in places with some decorative metalwork façades that add a Thai flourish. Accommodations consist of 30 one-bedroom suites measuring 78-square-metres, and 70 one-bedroom villas measuring 85-square-metres. All feature outdoor bathtubs, open-air showers, and spacious terraces, with the suites offering cosy outdoor cabanas, while the villas tempt with private plunge pools.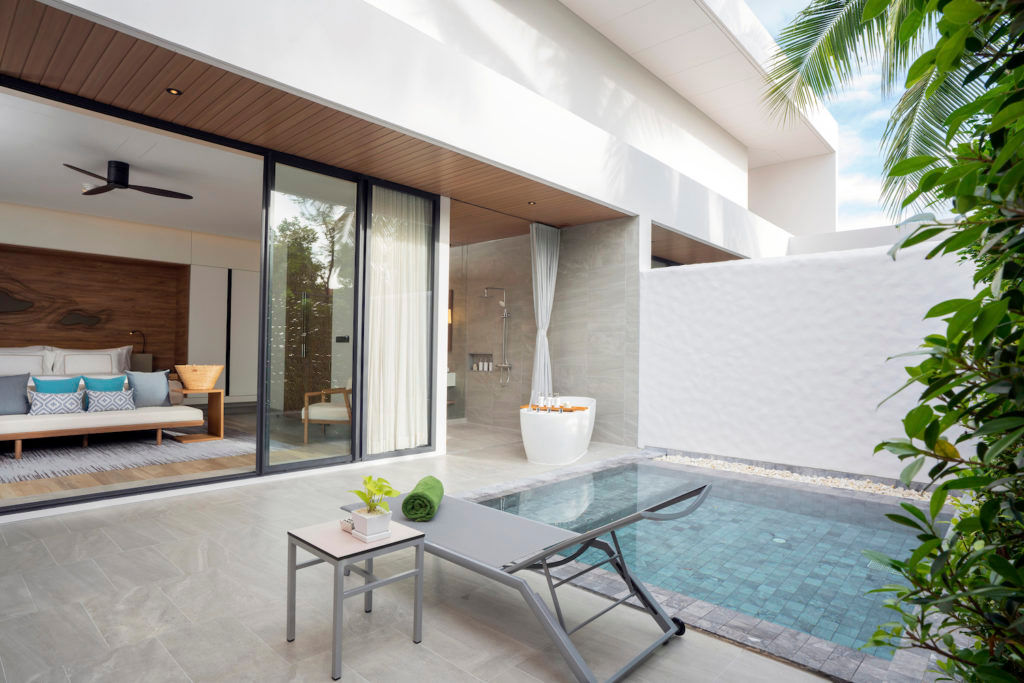 Amenities in all units include such de rigueur vay-cay luxuries as fabulous bedding, 43-inch LCD TV, satellite channels, and Nespresso machine, but opting for one of the 15 "wellness villas" means also getting a vitamin C-infused shower, ultrasonic essential oil diffuser, hi-tech GermGuardian air purifier, Tempur-Pedic pillows, aromatic salts for the bath, and your very own fit ball and yoga mat. Another highlight of booking a wellness villa is the daily 60-minute massage.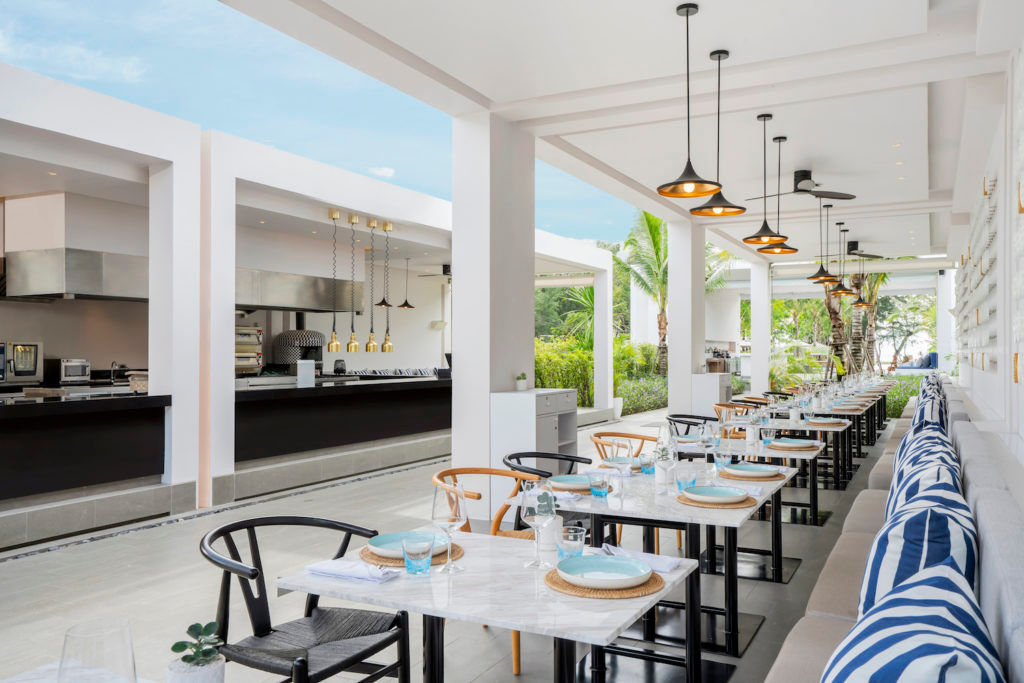 Health, it seems, is a key focus at the resort, and wellness packages here include nutritious dining options, fresh squeezed juices, and scheduled activities such as meditation, Pilates, and beachfront yoga. The fitness centre, meanwhile, is equipped with treadmills, ellipticals, exercise bikes, and weights, while the on-site YHI Spa offers five treatment rooms and an extensive menu of massages, facials, body scrubs and wraps (with poolside and in-villa treatments also available).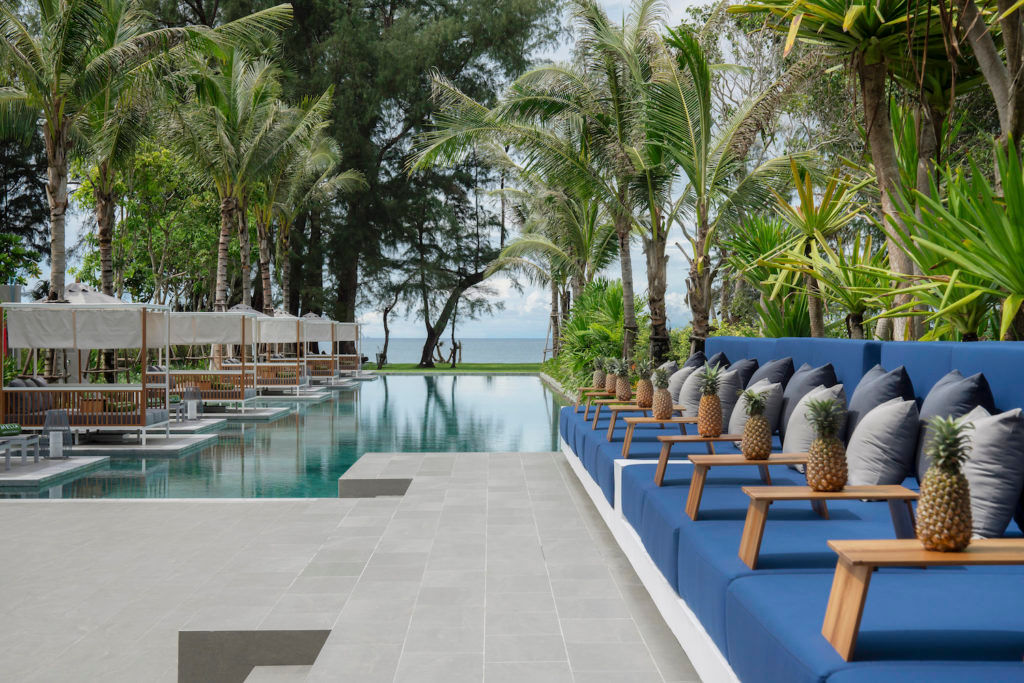 Of course, for those who prefer a good swim above all else, the beach at Mai Khao is considerably cleaner than others on the island, and the water is deep enough for swimming without having to venture out too far. Couple that with the resort's two separate swimming pools – one facing the ocean, the other nestled deeper within the hotel grounds – and you've got ample places for a cooling dip.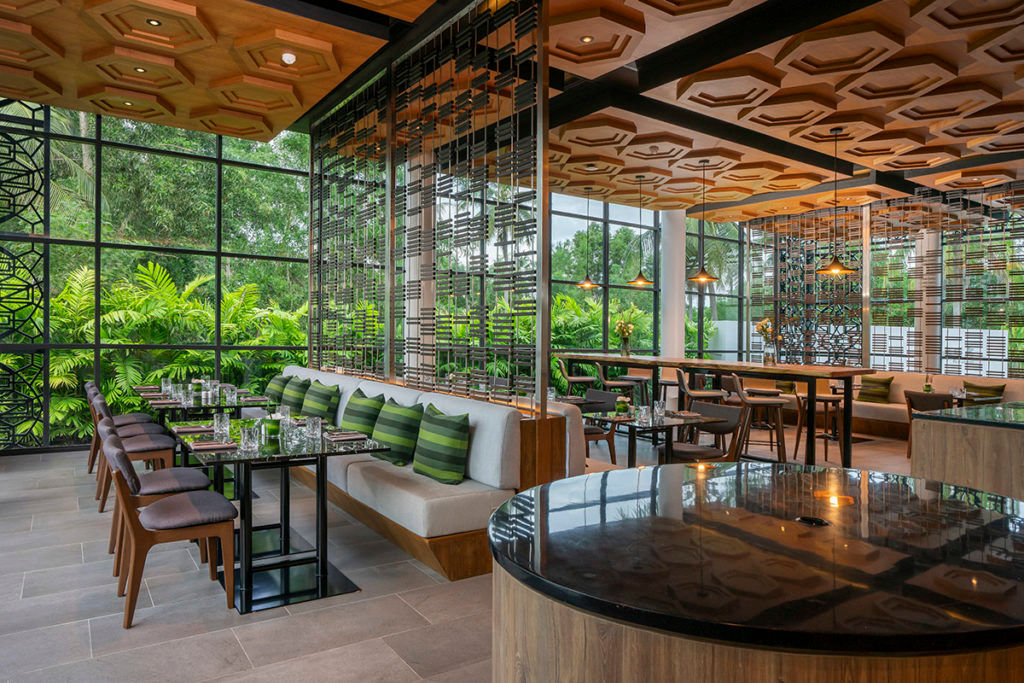 Adding a dash of Mediterranean flavour to it all – quite literally – is Culinary Director Luca Mancini, who oversees things at Sasa, the resort's elegant all-day eatery, and at the al fresco Gaia Beach Club, which connects directly to the beachfront pool. At Gaia, Spain's famed gastronomy is showcased via a selection of Mediterranean and fusion cuisine, with specialties like risotto made with 48-month aged joselito pata negra ham and Phuket lobster, slow-cooked Wagyu cheek with seared foie gras, polenta and potato espuma, and the chef's zesty, must-try gazpacho, sprinkled on top with tiny, crispy-fried mud crabs direct from the beach.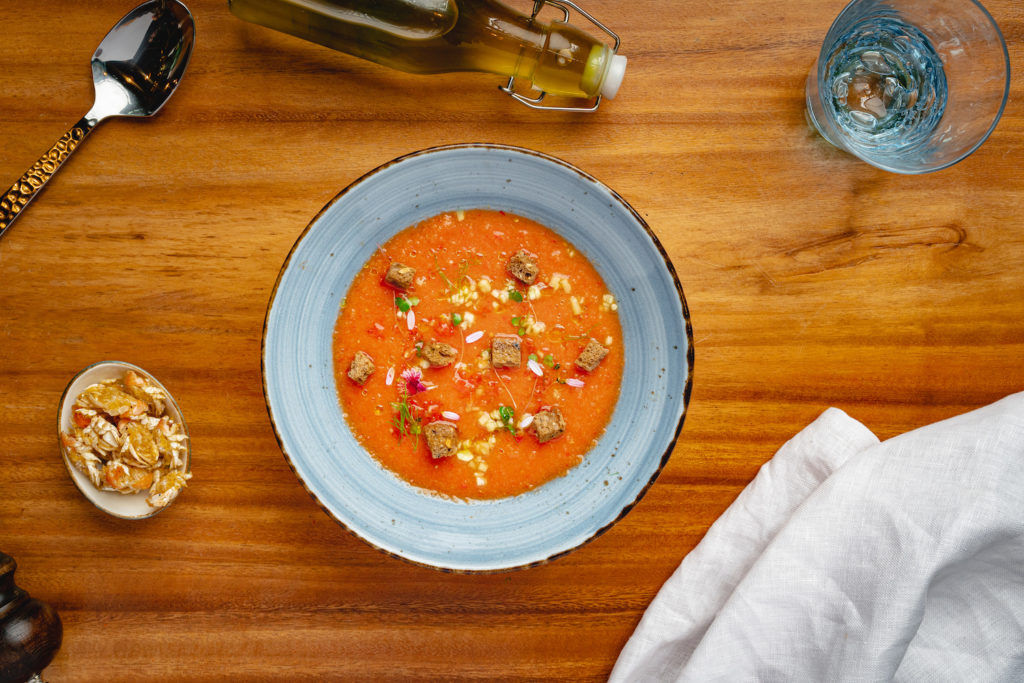 Sasa restaurant, by contrast, is a Thai-focused dining spot, and once the generous breakfast buffet winds down Chef Luca shows he is equally adept and creative when it comes to local cuisine – as evidenced by his creamy Tom Kha coconut soup with fresh lobster, and his tasty durian sticky rice dessert (to name but two delicious dishes).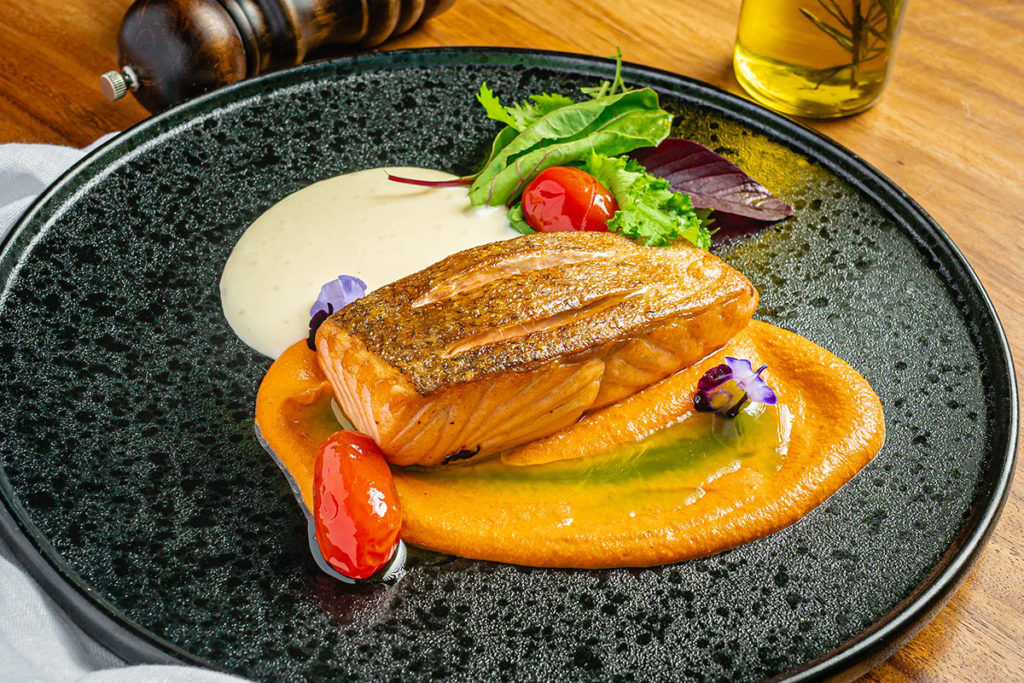 As for what lies beyond the resort, the sleepy village of Mai Khao is definitely not a hotbed of activity, making Meliá Phuket Mai Khao an ideal holiday option for those looking to get away from it all, but still do it in style. However, one highly recommended outing would be a visit to the Baan Ar-Jor museum house, which is located so close by that using one of the resort's complimentary bicycles will have you there in five minutes or less. This lovingly restored, century-old house is a beautifully preserved piece of local Thai-Chinese heritage, while the adjacent Toh Daeng (meaning "red table") restaurant is rightfully listed in the Thailand Michelin Guide.Whichever way one chooses to spend the day, evenings are best enjoyed watching the spectacular sunsets over the Andaman Sea, preferably with one of Gaia's creative cocktails in hand. "We're so privileged to be here on this beautiful stretch of beach," remarked Magdalena Martorell, the resort's General Manager, during our group's first evening there… and none of us had any inclination to disagree.
To find out more about the Meliá Phuket Mai Khao, visit melia.com.
For information about Bangkok Airways direct flights to Phuket click here.