The understated luxury that has attracted jet-setters to Amanpuri for over 30 years remains as outstanding as ever, making now the perfect time to visit — or revisit — this landmark property. We check in to find out more.
Back in the 80s, when Indonesian hotelier Adrian Zecha was looking for a site to build a holiday home in Thailand, he chanced upon a prime piece of oceanfront property on the island of Phuket that was, at that time, still a coconut plantation. The project soon morphed from a house into an ultra-high-end boutique resort, and in 1988 Amanpuri – the first Aman ever – opened its doors.
Visiting this flagship property now, 32 years later, it's still easy to see what first captivated Zecha and his initial business partners. The location, on a secluded peninsula just north of Surin Beach, offers plenty of high ground – resulting in stunning ocean views – and a pristine stretch of white sand ringing a gently curving bay. With this serene setting as his blank canvas, the late American architect Ed Tuttle proceeded to populate the landscaped grounds with elegant, Thai-style pavilion accommodations interspersed amongst the remaining coconut palms, as well as a gorgeous black-tiled central swimming pool facing out to sea, and a majestic, wide stone staircase that cascades down to the beach. Viewed as a whole, the resort is a meticulously designed and perfectly composed example of understated luxury, and it became the veritable blueprint for every Aman property to come.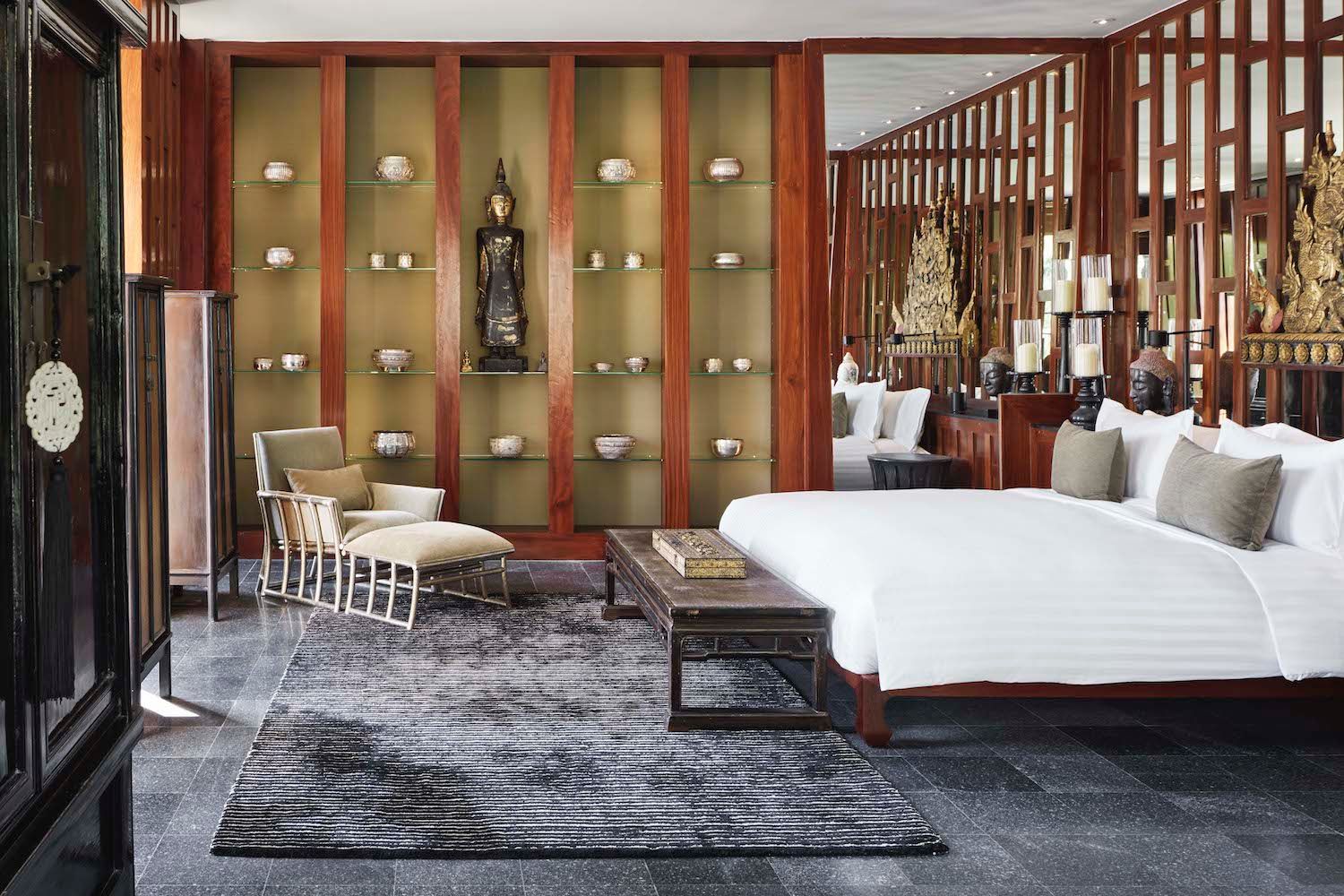 To this day, Amanpuri remains true to its name – a Sanskrit term that translates as "place of peace" – however, these days the resort is almost too peaceful, as the closing of international borders has effectively cut off the steady stream of A-List celebrities and international glitterati who have been flocking to the property for the past three decades (a list that includes Leonardo DiCaprio, Jay-Z and Beyonce, Bill Gates, and Harrison Ford). Of course, for residents of Thailand this presents a golden opportunity to discover, or perhaps rediscover, this storied property, which reopened its doors to the public in early July after an extended period of lockdown.
On a recent visit I found myself checked into one of the 115-square- metre Deluxe Pavilions, a spacious, art-filled, wood-panelled suite featuring a dreamy king-size bed, dual vanities, a sunken bathtub, a well-stocked mini- bar and fridge, and a flatscreen TV discretely hidden behind a sliding wall panel. A personalised iPad by the bed gave me high-tech control over the air con, the cable TV menu, and the interior lighting, while the lovely, low-tech outdoor sala, with a breathtaking view across the Andaman Sea, offered simply an inviting shady place to lie back and savour each day's sunset.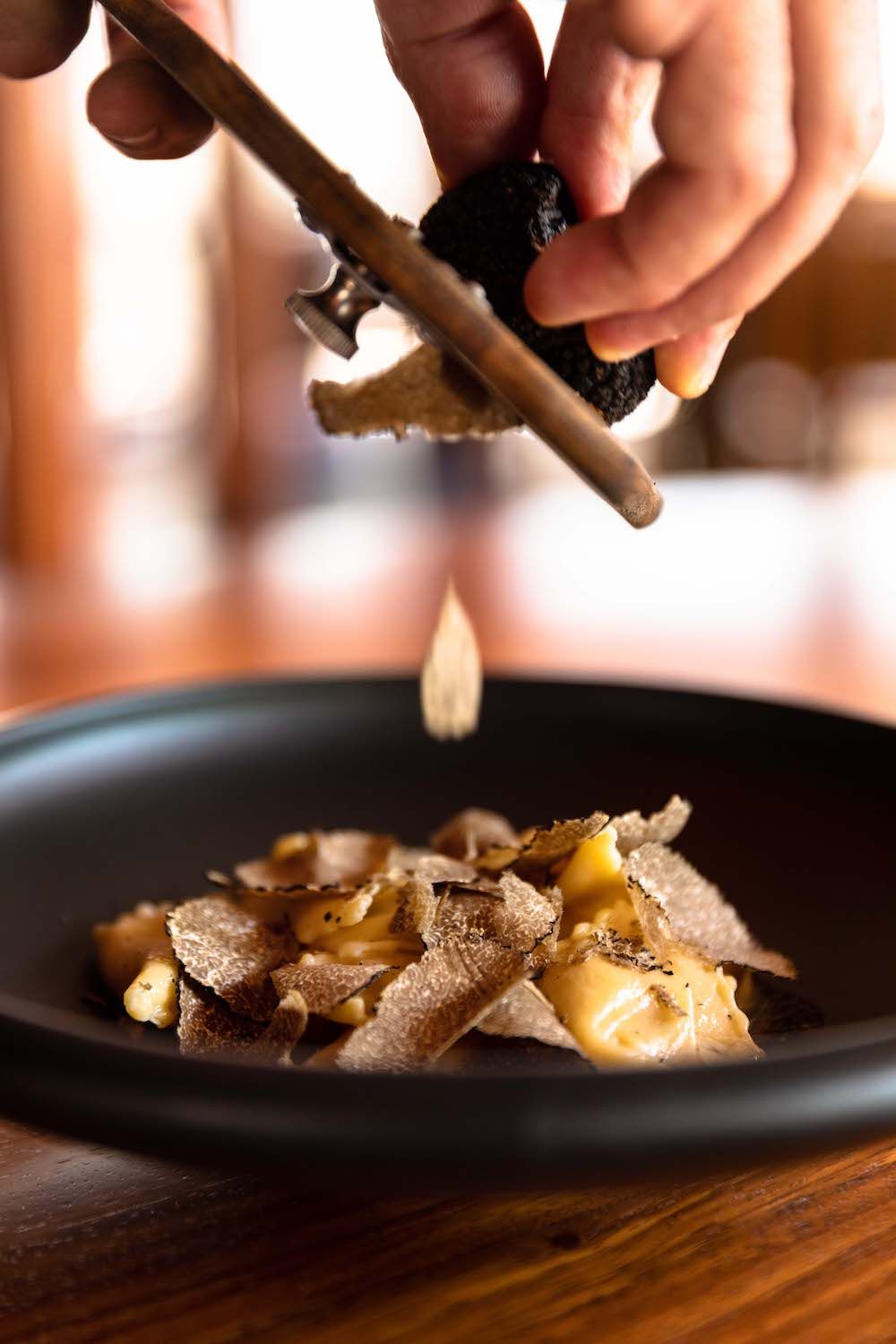 Over the years the guest capacity of Amanpuri has grown, and now consists of 40 standalone guest pavilions – some with private plunge pools – as well as 40 Aman Residences, which are lavishly furnished, privately- owned, rentable pool villas, ranging from one to nine bedrooms. Interestingly, some residence owners chose to quarantine in style here during the first phase of the lockdown, as each home employs a live-in housekeeper and Thai chef (even when it's rented).
Since the July reopening, Amanpuri's superb F&B outlets have all resumed operations – with the exception of Nama, which is seasonal and reopens in November – and are now actively promoting non-hotel guests to dine here as well, which should come as welcome news to foodies in the area. There are several on-site dining spots to choose from, and we spent our first sunny afternoon by the seaside at the Beach Terrace, which offers a lunch menu of fresh Mediterranean-influenced dishes (hint: don't miss the gazpacho with avocado, and the tuna tartare). Later that day we indulged in some sundowner craft cocktails at The Lounge, after which we were given a sneak peek at the Magnum Room, a plush, 14-seat private dining enclosure with an impressive walk-in wine cellar at one end, and display case humidor with fine cigars at the other.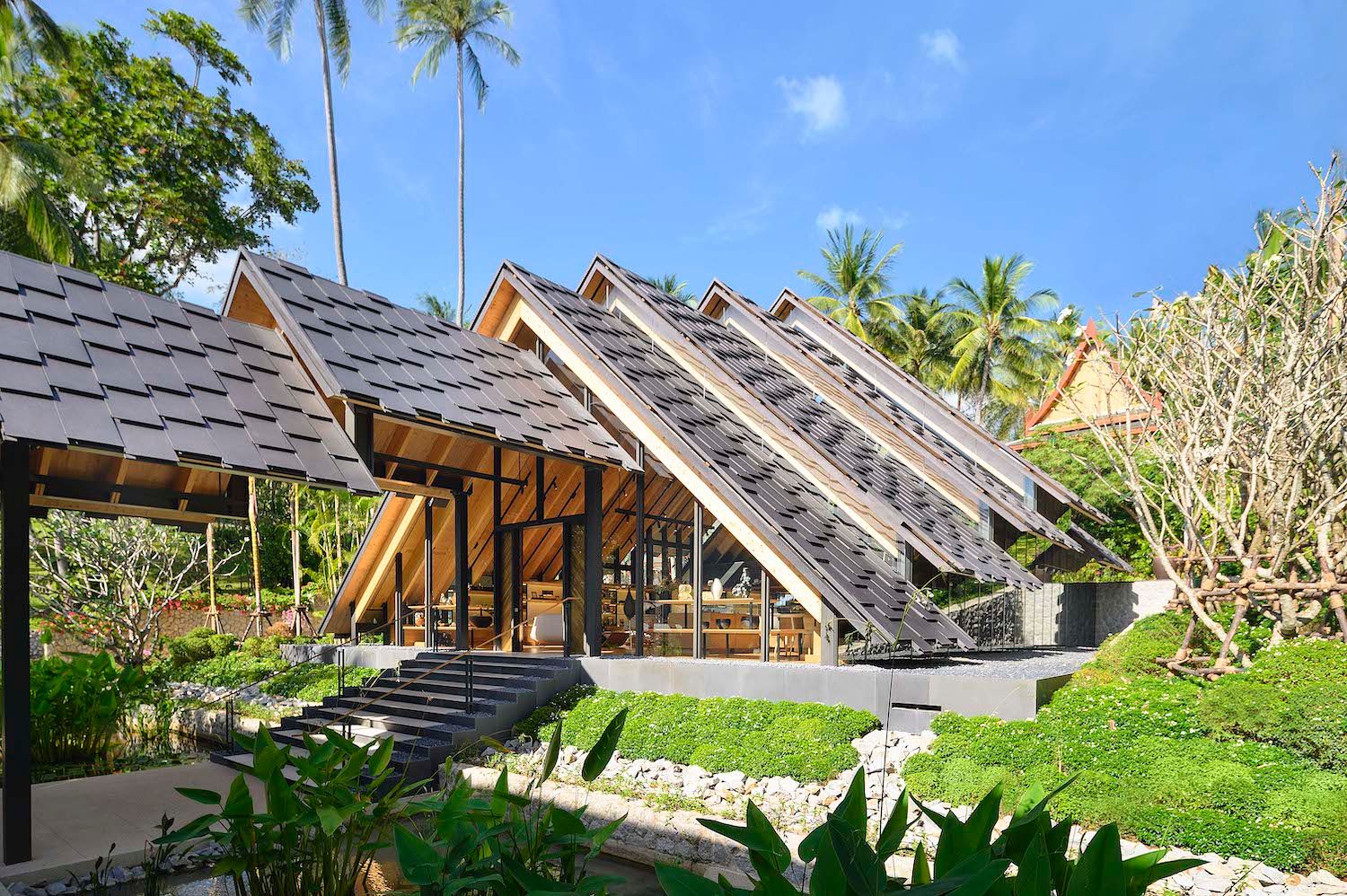 Our dinner that first evening was at Buabok, the all-day, poolside dining spot that specialises in authentic Thai dishes come suppertime. The kitchen team here highlight local cuisine, prepared with regionally sourced fresh ingredients, delivering to the table signature items such as crispy Ranong soft shell crab with garlic and black pepper sauce, and a suitably spicy Phuket-style crab meat yellow curry – served in a coconut shell – with betel leaves, vermicelli, and local vegetables. Other notable dishes include the grilled Korat Angus beef salad in a chili lime dressing, and the marinated and grilled free-range pork neck with spicy tamarind sauce. It's all wonderfully unpretentious but expertly prepared Thai cuisine, and the attentive staff are happy to provide thoughtful wine pairing suggestions to accompany.
On the following day, the focus was on the physical, beginning with an early morning yoga session followed by some tasty selections from the (optional) healthy breakfast menu – think detox juice combos, immune boosting shooters, and a colourful açai granola bowl with fresh berries. After a mid-morning dip in the emerald green ocean waters it was time for one of Amanpuri's soothing signature 90-minute holistic massage treatments; a wonderful way to ease into the day. Later, as we toured the entire wellness facility, it became clear that this is much more than "just a spa".
Like many luxury resorts these days, Amanpuri is positioning itself as a place to indulge in a top-tier wellness experience, as getting and staying healthy is on everyone's mind lately. In February of 2019 they launched both their Holistic Wellness Centre and transformative multi-day Medical Wellness Immersion programmes, and new this year they've introduced a five-night Integrated Medical Immune Support Immersion package, designed and led by expert physicians. In total, the diversity of what's available to health-minded guests here is quite remarkable, ranging from ultra-state-of- the-art exercise equipment to a medical diagnostic facility with 3-D body scan technology, a Muay Thai studio, steam rooms, infrared saunas, and a variety of hydrotherapy equipment (plus a snazzy finishing salon for nails and hair).
A bit of retail therapy was also in order that day, beginning with a visit to the dazzling Lotus Arts de Vivre on-site art gallery, followed by a wander through the incredible selection of exquisite artisanal and designer gift items at the new retail pavilion, officially known as The Boutique. Masterfully designed by renowned Japanese architect Kengo Kuma, and officially unveiled in December of 2019, this building's strikingly modern look and feel differs from, yet coexists harmoniously with the classical Ayutthaya-era Thai architecture that is Amanpuri's signature.
For dinner that evening we had a table booked at Arva, which showcases the wildly inventive Italian cuisine of chef Luca Mascolo. We were enthralled by his Tartare di Manzo (Angus beef tartare, with horseradish, quail egg, and black winter truffle), the Polpo Alla Griglia (Mediterranean grilled octopus, with celery and purple potato), and the decidedly un- Italian Hokkaido scallops with kohlrabi in a saffron reduction. However, it was the fried Apulian artichoke with salsa verde, mint leaf, and pecorino, the dynamic pumpkin risotto (served in a hollowed pumpkin), and the understated but unbelievably scrumptious Cavatelli San Marzano (Apulian homemade pasta with an unforgettable tomato sauce) that somewhat stole the show. Add to all that an impressive wine selection, and you've got a Phuket fine dining destination worth seeking out whether you're a guest of the resort or not.
It's a tad cliché, but the honest truth is that once checked in there really isn't any reason why you'd need to leave this resort, especially if – like most Thai residents – you're already more than familiar with Phuket. The informal, tranquil atmosphere is just the thing for anyone craving a luxurious, stress-free getaway, but should you desire a little action there's a slew of watersports at your fingertips, including some new Seabob F5 SR high-end underwater scooters, Kawasaki Stand Up Jet Skis, and boats available for private charter. Even something as low key as the daily khanom krok, a complimentary selection of freshly prepared Thai traditional sweets served poolside, provides a bit of late afternoon socialising that guests thoroughly look forward to each day.
As we prepare to check out, I reflect on the fact that since its opening Amanpuri has weathered plenty of storms, including the Asian economic meltdown of 1997, the worldwide financial collapse in 2008, and the devastating tsunami of 2004. However, the coronavirus, which has brought the tourism industry to its knees, is proving to be the fiercest foe of all. Yet despite this unprecedented challenge, the commitment of the staff, and their belief in the Aman brand, remains unshakeable. In short, spirits are high even if guest numbers – for now – are a little low.
For residents of Thailand staying two nights or more, Amanpuri is offering exclusive rates which include daily breakfast and private return airport transfers as well as special reductions on spa experiences and dining across the resort's restaurants, a daily movement class, and complimentary access to the Eco Beach Discovery Centre for children under 12. Perfect for those looking to escape the city, even if just for the weekend, and reconnect with nature.