Luxury hotels are a peculiar place. A pride and delight for all locals, it's a place meant for international visitors to stay, and for locals to enjoy dining and et cetera. Now, the table has turned. The Covid-19 pandemic has put foreign tourists out of the picture, and 5-star hotels have become an oasis for locals who, after months of being locked inside their own home, need a breath of fresh, slightly different air. Understanding this urgent need to change pace, Mandarin Oriental Bangkok has launched an initiative for locals to enjoy its world-class services while feeling at home in their suites: Staycation by M.O.
But what makes a staycation at Mandarin Oriental different from an ordinary stay? First, the initiative is more than just an all-in package. Accommodation and complimentary breakfast aside, guests who check into Deluxe Premier Room (starting at THB17,450 ++ per room per night) and suites will receive a daily resort credit to the value of 50% of their accommodation rate which can be used for spa, restaurants and bar.
With check-in can be done as early as 8am, the best schedule for your first day, preferably Friday, is to check in sometime from 9am to enjoy a complimentary bottle of chilled champagne and relax in your room. It's also the best day to enjoy lunch at Lord Jim as, thanks to its revered buffet line, the venue can be too packed during weekend for you to enjoy lunch in private. To comply to social distancing regulations, Lord Jim has transformed the buffet into unlimited a la carte where you can enjoy a number of same old favourites by ordering. From fresh sashimi to pan-fried foie-gras, everything you have loved from Lord Jim is all there. What's more? With some dining joints still closed, you can discover exclusive dishes by Mandarin Oriental Bangkok's famed chefs like, during my stay, Kanom Jeen by Chef Pom Phatchara of Terrace Rim Naam Kitchen.
The afternoon is the best time to relax by the pool, or get a ferry shuttle to Iconsiam to do some shopping, which can be assisted by your butler. As guests of Mandarin Oriental, you don't need to wait for the public ferry on your way back. Just ring the hotel reception and wait at the hotel's pier at the shopping mall.
Another service from the Mandarin Oriental you wouldn't want to miss is dining at the Michelin two star restaurant Le Normandie. We recommend you book for it in advance as the restaurant can be packed during weekends due to the number of locals who miss the flavour of French fine-dining. The Bamboo Bar is also a perfect spot for both pre-dinner and evening spree. We would say it's probably our favourite part of the staycation — a chance to have a good drink in a bar with exquisite atmosphere without worrying about driving home under the influence of alcohol. You drink the night away, and just walk, or crawl back to your room if you really have too much to drink!
There's so much you can do in the morning — from yoga to gym, swimming or just simply indulging in the warmth of the morning sun. The delectable breakfast at the Verandah is something you want to wake up for, but late risers may love the perk of in-suite breakfast. No matter how many dishes you order, your butler and room service staff will get them arranged in perfect setting — a full and beautiful morning you can enjoy in your pajamas.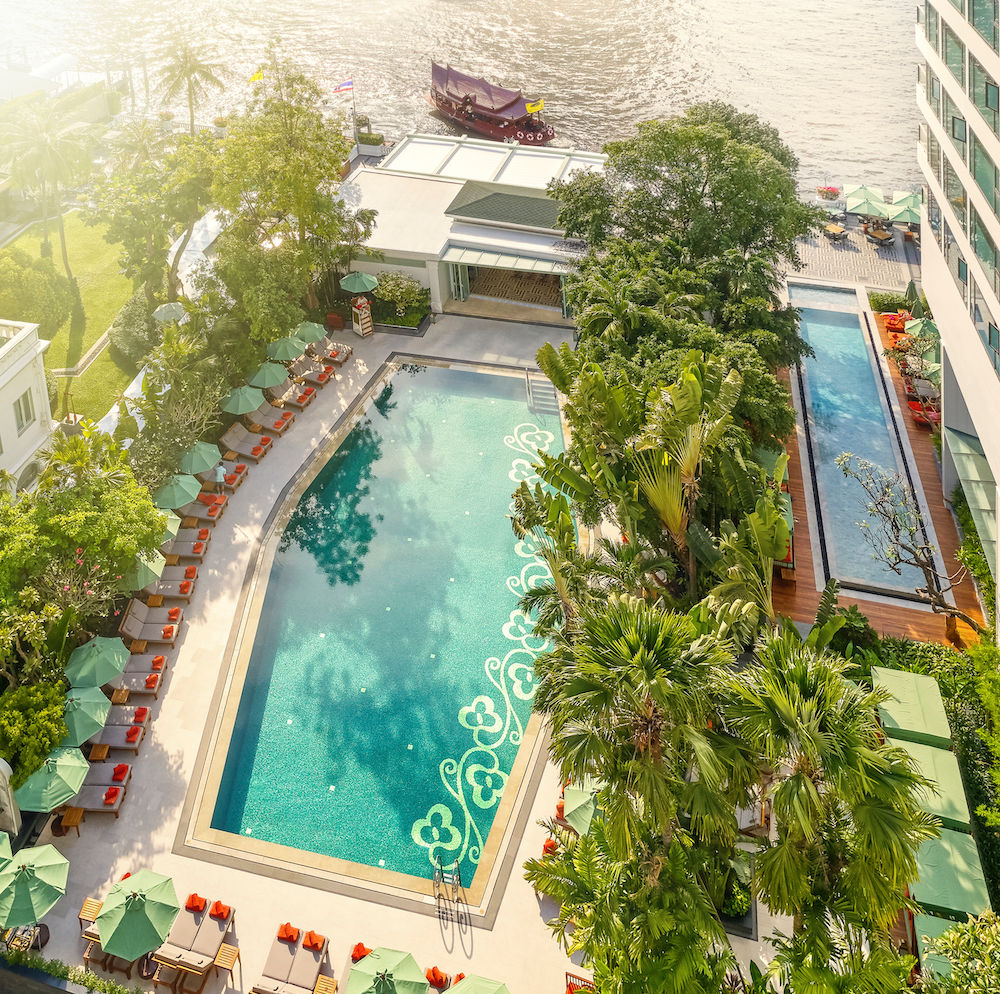 The Oriental Spa is another treat you may want splurge your credits on. Located on the other side of the river where you can access via the ferry, the wooden, traditional architecture betrays the many innovative and high-tech treatments it offers. Here is the best-kept beauty secrets of many brides who have chosen to tie the knot at the hotel's luxurious ballroom. Two services you really need to try are the State-of-the-art Endermologie Technology and Bastien Gonzalez Pedi:Mani:Cure and BGA InSoles Studio. The former is a tailored treatment that targets different skin concerns from discoloration, sagging, acne, textures and many more. The exclusive Bastien Gonzalez Pedi:Mani:Cure is designed for those who prioritise natural-looking nails that are beautiful from within over flashy colours. The treatment leaves your nails gloriously shiny for two months!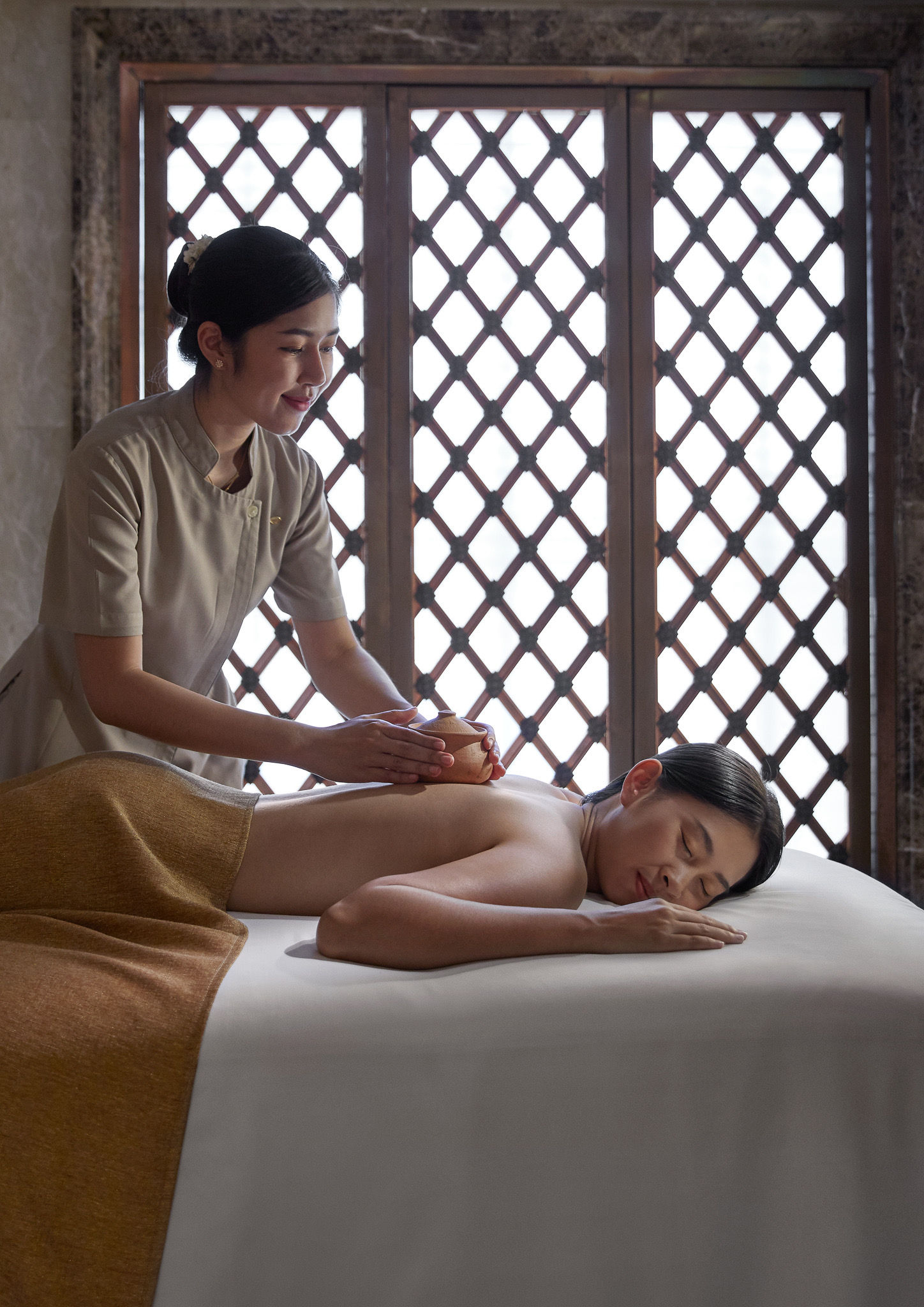 If your staycation is during weekend, don't forget to drop by at Riverside Terrace where Pop-Up dinner experience takes place every Saturday. The set menu is designed by many famed chefs at the Mandarin Oriental, and they take turn to create new dishes for both hotel guests and frequent diners. We get to enjoy the Asian-inspired set dinner by Executive Sous Chef Benjamin Halat. With a view of Chao Phraya river lit by many building lights, and the sound of music blasting from some entertainment river cruises, the dinner is at time lively and vibrant, and then becomes quiet as the river surface shows no ripples from moving ships. Guests or not, it's the feeling we think you should come to experience during the time when the city is not as busy with tourist as it was.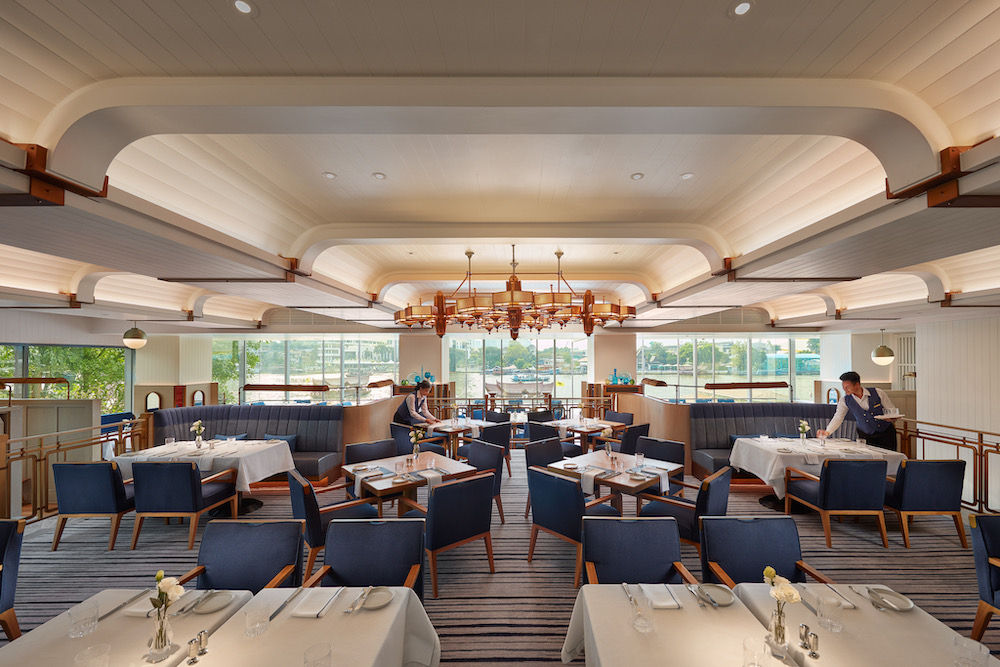 Same as the Grand Palace and the many tourist sites, a staycation at the Mandarin Oriental may not be something you think of doing as a local. But there's no better time for Thais in general, and Bangkokians in particular, to enjoy the best the country has to offer than now, whether it's for the reasonable price or many extra benefits you will never get to have during ordinary time.
And surely, staying at Mandarin Oriental Bangkok should top your to-do list now.
For reservations, contact +66 2659 9000, email mobkk-reservations@mohg.com, or book direct at www.mandarinoriental.com/bangkok