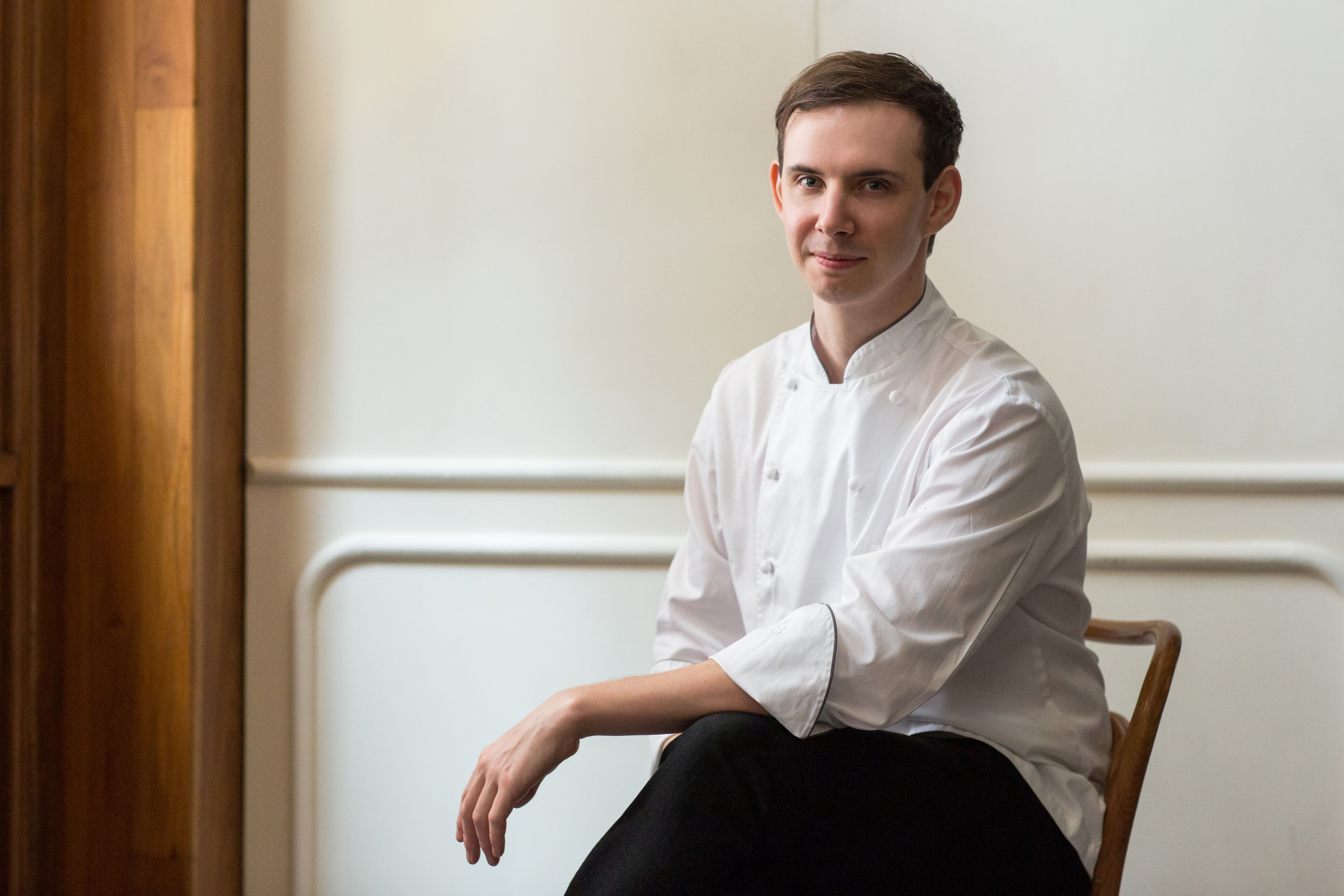 One doesn't have to live in Hong Kong to have heard about Belon, named for the famed French oyster, which sits amid the myriad of eateries in Soho. The neo-Parisian bistro is inspired by the dynamic culinary scene in Paris's 11th arrondissement, a style and place that British-born chef Daniel Calvert showcases with aplomb.
Calvert began his culinary career in 2004, when he joined legendary London eatery The Ivy and fell for all things food. His passion for cooking eventually led to stints at other renowned restaurants such as Pied à Terre in London, Epicure at The Bristol in Paris and Thomas Keller's Per Se in New York.
Since arriving in Hong Kong, Calvert has developed an appreciation for Asia's conventional and unconventional ways of enjoying good food. The master of French cuisine with a local twist shares his top tips for hosting the perfect dinner party and gives a shout-out to his favourite fellow chefs.
Casual or formal?
It'd be casual yet refined; everyone has to be comfortable, especially as guests won't necessarily know one another. The food at these things is only one of many priorities – great food, great wine and great conversation being the fundamentals. Even location can vary, a dinner party can be an evening barbecue on the beach, a gathering at a favourite Chinese restaurant – anything, as long as you're surrounded by your loved ones.
What's on your playlist?
I personally enjoy listening to an album in its entirety. I don't believe in playlists, as I find listening to something as it's meant to be heard much more rewarding. Playlists are just a barrage of hits, whereas an album is a journey. Bowie's Hunky Dory and Rumours by Fleetwood Mac are two favourites. I actually really like the Arctic Monkeys' new Tranquility Base Hotel & Casino too – this is a quintessential example of an album that needs to be listened to in this way. Artists labour over the organisation and ordering of albums for a reason, and this gets lost when you just cherry-pick what you want out of them. What's a must-have dish for any dinner party?
For me, the best part of any dinner party is the interval between dinner and dessert, when cheese and a nice bottle of red are brought out. This transition provides the opportunity for everyone to slow down. It's a key point where the conversation really gets going, the peak of the meal, in fact, because nobody's too tired but everybody's had a drink and is fed and relaxed. It is then that the host starts to relax, too.
What would be your top three dishes to have at a dinner party?
First course would have to be Shane Osborn's fruit tomato salad with pine nuts at Arcane, followed by the artichoke and truffle-stuffed macaroni from Epicure, Paris. Then [Chef] Bao from Le Garçon Saigon's wood-fired suckling pig with fried and steamed baos and Vietnamese kimchi.
What's the secret to hosting the perfect dinner party?
Preparation is key. You need to be able to enjoy your company and vice versa. I would choose something simple, but made with great product, well cooked. Don't try to get too technical and put yourself under unnecessary pressure. Are there any British dinner-party traditions?
I love board games – Articulate! and Trivial Pursuit in particular. And there's always a lot of drinking involved.
If you could invite any three people to your dinner party, who would they be?
My three siblings, Sarah, Christopher and Eva. I rarely get to spend time with them, and haven't seen them for two years, so to have all of us together in the same room would be really great.