Treasured as the ultimate winter delicacy, Alba white truffles are synonymous with some few weeks in the cold months. Yes, some few weeks since whenever the rare fungi reaches the kitchen on a fine-dining restaurant, especially one that's of an establishment level as Le Normandie at the Mandarin Oriental Bangkok, the availability won't be for long.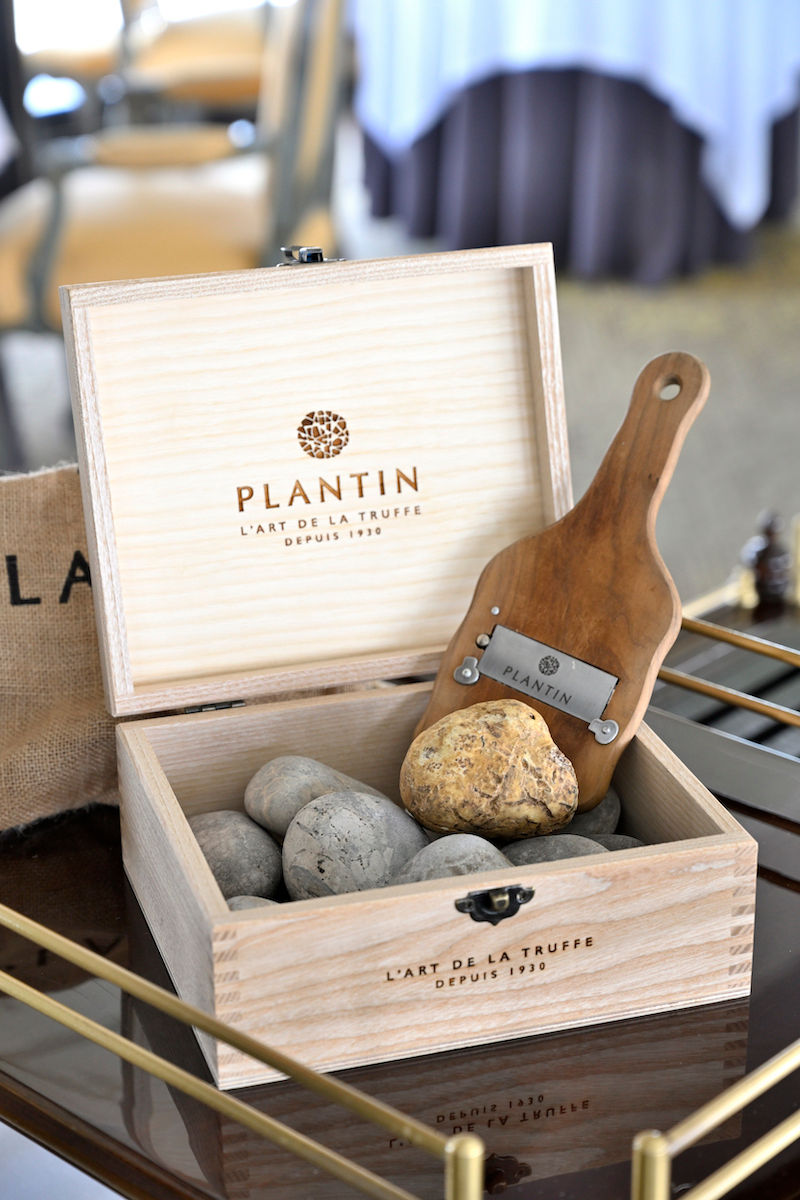 In the hand of Chef Arnaud Dunand Sauthier, Chef de Cuisine of two Michelin-starred Le Normandie, the most desirable fungi are transformed into an elegant five-course menu that reflects how the finest ingredients become unforgettable fine-dining gems.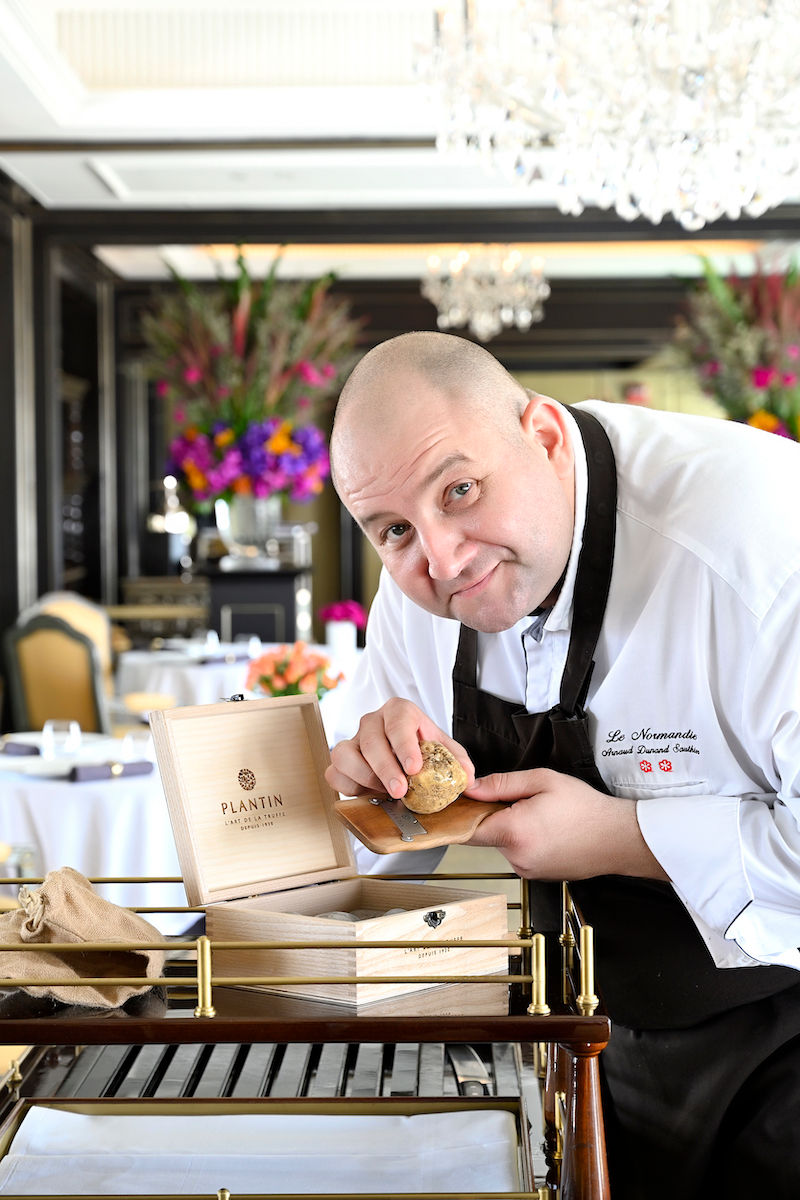 Upon seated, you're presented with this fresh, raw culinary treasure. Those familiar with set menu featuring white truffles know well the tradition — the chef slicing this delectable treat onto your dish, emitting the unique scent that sets your appetite afloat. Starting with a vegetable dish, Winter Organic Vegetables, Gnocchi, Herb, featuring seven kinds of seasonal vegetables cooked with different cooking methods and is topped with freshly shaved Alba white truffle. With the taste and aroma of truffles undeniably complimenting more a cooked dish, not raw ones, this culinary creation is likely a substitution for salads, and it's fulfilling in its unique way — with varied tastes and textures, all enriched by the flavour of Alba white truffles.
Popular French specialty Veal Head, Potato comes next, engulfing our palate with its soft texture and rich taste. The third dish, line-caught Monkfish is a surprising favourite, considering how I'm not usually a fan of the ingredient. The credit goes to lovage and celeriac, which give both aroma and crunchy sensation alongside the truffles. The chicken dish is a dream, with Free-range French Chicken featured with Jerusalem Artichoke. I adore the crunchiness and nutty flavour, while the peppery hint of Albufera sauce just adds a perfect heaviness to a dish that's meant to finish the course before the dessert.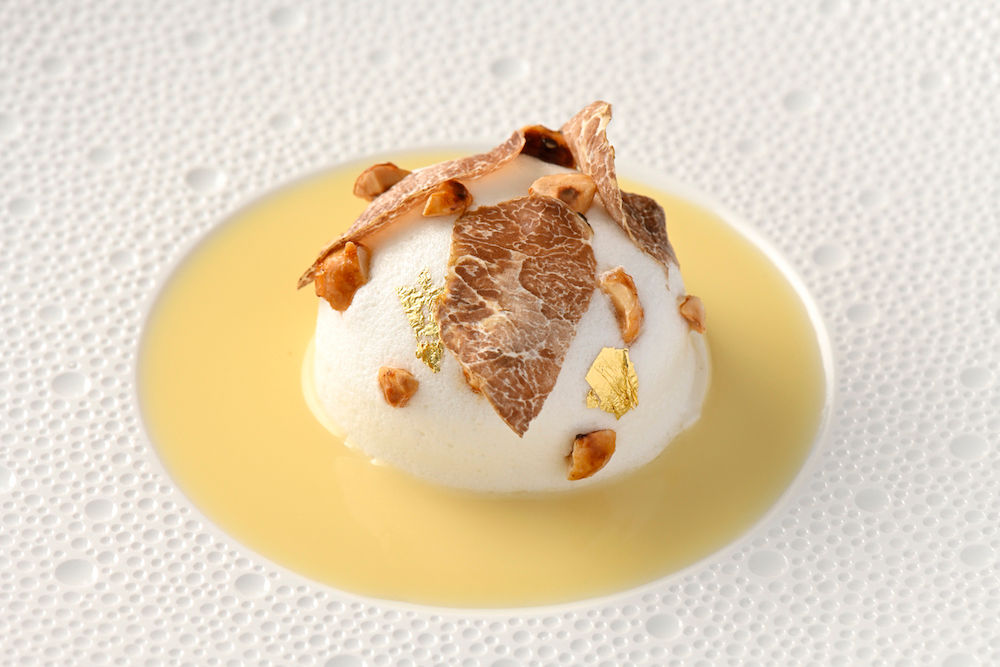 You have Floating Island with Hazelnut and White truffle Ice Cream and while the ice-cream gives an aromatic sensation that we dote on, those are not keen on the sweetness of meringue won't find this dish any less sugary. It's simply down to personal liking!
The limited-time Alba white truffle set menu is priced at THB 12,500++ per person and available for lunch and dinner. Alba white truffle a la carte menu is also available. Advance reservations are required.
For more information or reservations, please contact Le Normandie at Mandarin Oriental, Bangkok at +66 (0) 2659 9000 or email mobkk-restaurants@mohg.com www.mandarinoriental.com/bangkok