Enjoy a brief but delicious midday meal at these Bangkok restaurants that serve up the best set lunch menus about town.
City dwellers need not look anywhere else when it comes to a fine dining restaurant with a fine lunch menu. From French specialties to Chinese dim sum, these 8 restaurants make for the best option for a weekday meal.
[Hero and featured image credit: Four Seasons Hotel Bangkok]
Le Normandie by Alain Roux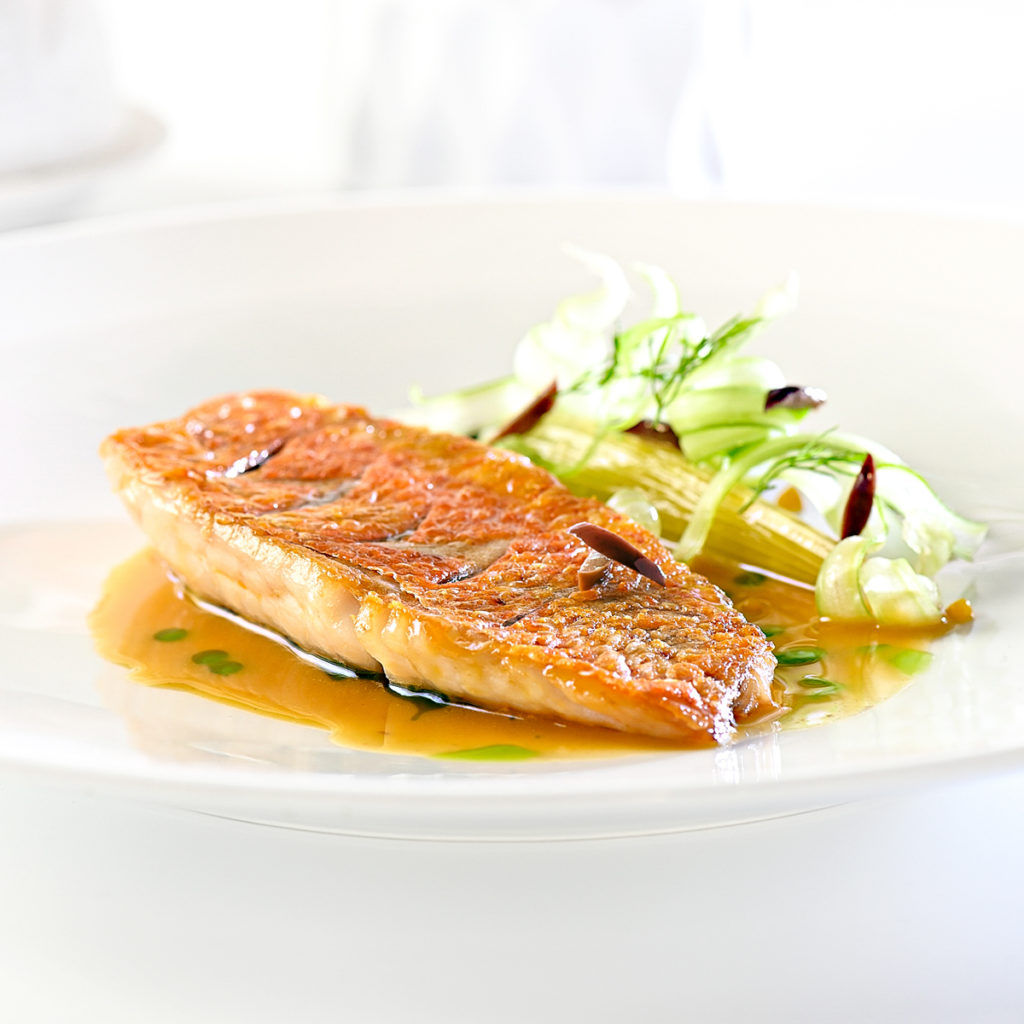 You can now enjoy a quick but luxurious lunch with a serene view of Chao Phraya River by the window at the two-Michelin-starred Le Normandie by Alain Roux. In Le Menu Découverte, the Lunch Tasting Menu transforms seasonal ingredients into a 3-course lunch comprising of French delicacies including Chicken Boudin, Pan-Fried Red Mullet and Braised Fennel. A White Chocolate Délice caps off the meal.
Le Menu Découverte is available from Tuesday to Friday during 12pm-2.30pm at THB2,500++ per person. For more information, visit the website or contact 02-659-9000.
Front Room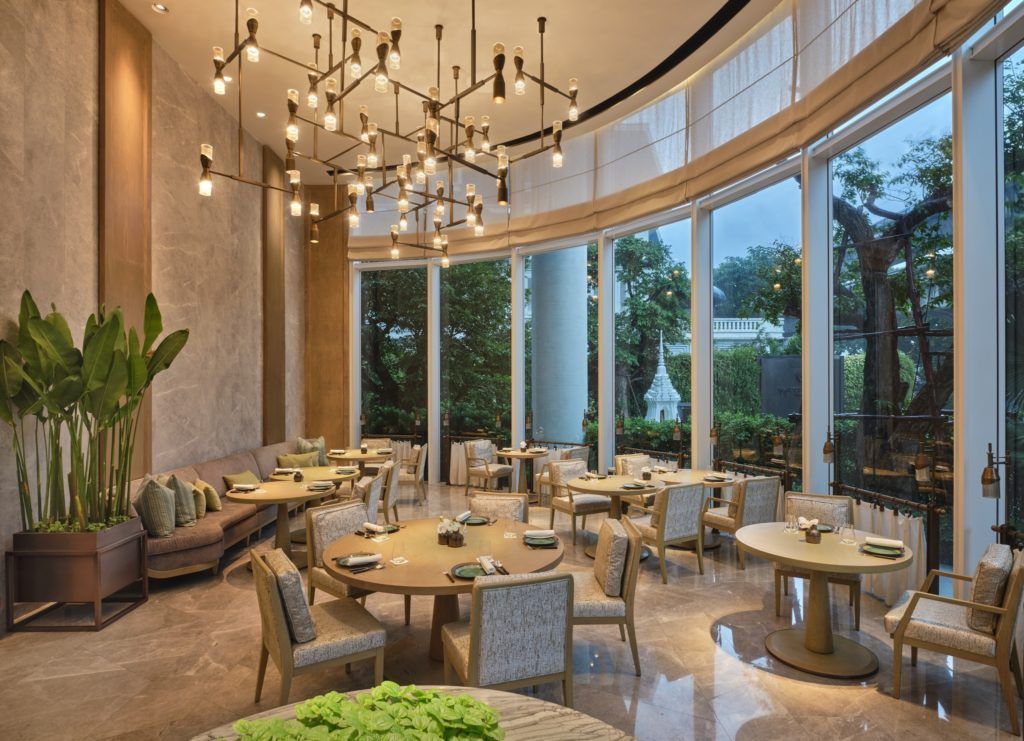 Thai food enthusiasts won't be able to get enough of the authentic Thai cuisine served at Front Room within the Waldorf Astoria Bangkok. The concept of ros mue mae (or 'mother's cooking') comes to life in the 3-course lunch set that stars new creations like Massamun chicken curry and deep-fried sea bass and aubergine. Appetisers and desserts like Tuna Larb Nuea and Grilled Banana Ice Cream are also on the list of options.
Front Room opens from Wednesday to Sunday and is available for lunch during 11.30am-2pm. The lunch set is priced at THB1,200++. For more information, call 02846 8888.
Blue by Alain Ducasse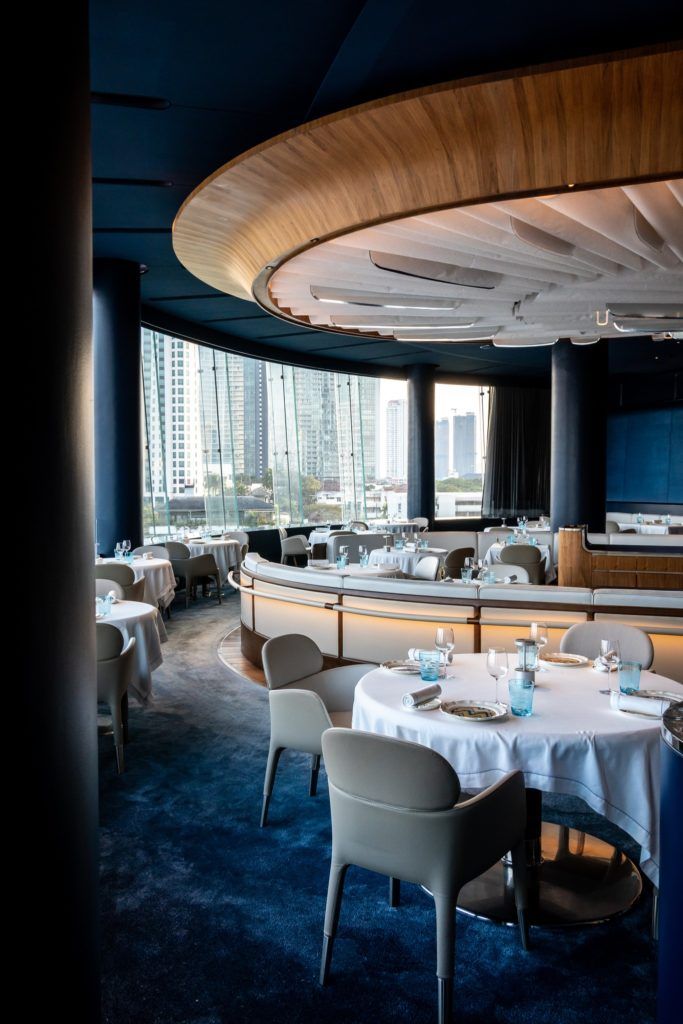 Decorated in a deep blue interior, the Michelin-starred Blue by Alain Ducasse is a distinguished French restaurant that serves contemporary French dishes. Lunch-goers are presented with 3- or 4-course set lunch menus consisting of Hokkaido Sea Scallop, Madara cod, French Guinea Fowl, an Almond and Lemon Composition and more. Special wines to accompany are also available.
The lunch menu at Blue by Alain Ducasse is served from Thursday to Monday from 12pm-2.30pm, and is priced starting at THB1,950++. For more information, visit the website or call 065-731-2346.
Yu Ting Yuan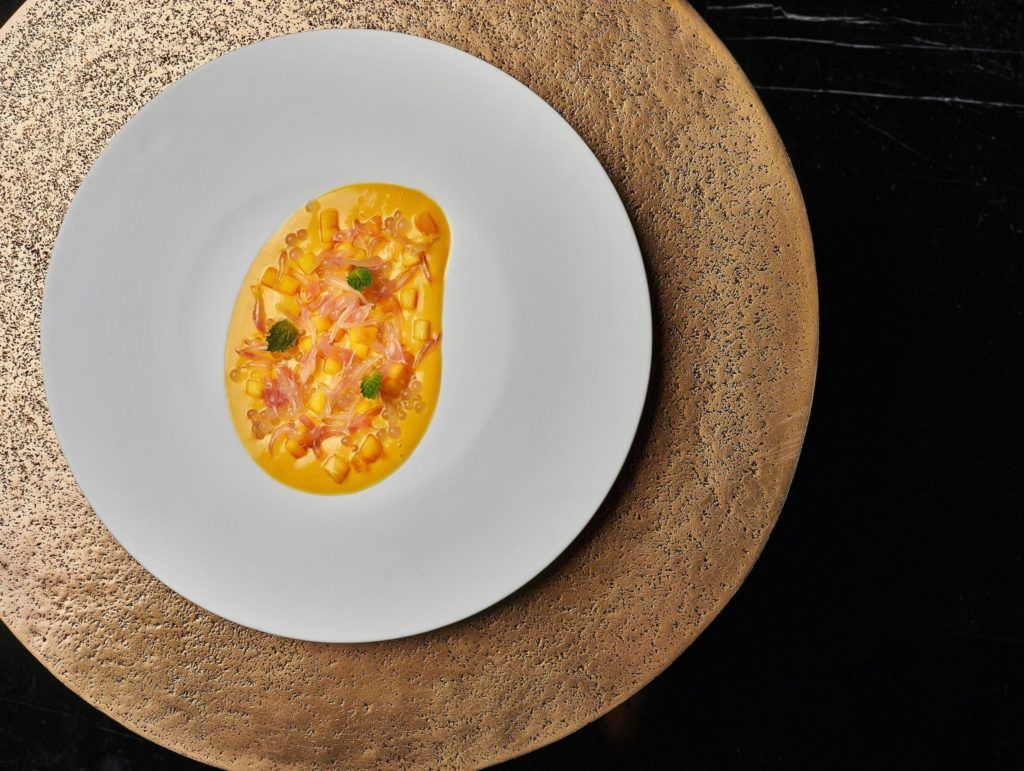 One of the best Cantonese restaurants in Bangkok, Yu Ting Yuan at the Four Seasons Hotel Bangkok is serving a set lunch menu for those looking for an across-the-board set of dim sum and Cantonese classics. The 8-course feast begins with a selection of dim sum, Crispy Spring Roll, Hot & Sour Soup, Prawn Wonton Noodle Soup, and Thousand Layer Crisp, before continuing with the Chef's Signature BBQ Selection, Poached Spinach, and finishing with Chilled Mango and Sago Cream.
The Dim Sum Set Lunch is served from 11.30am-2.30pm, and is priced at THB1,600++. For more information, visit the website or call 02-032-0888.
J'AIME by Jean-Michel Lorain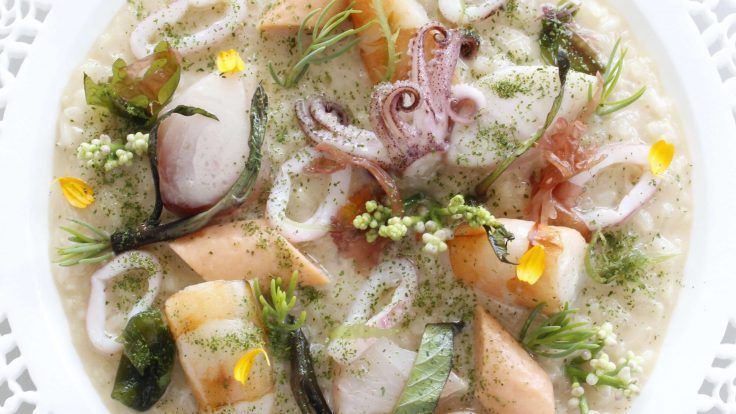 Inside J'AIME by Jean-Michel Lorain restaurant, guests are presented with a variety of menus that showcase different gastronomic stars. For the Picnic Lunch Menu, gourmands can choose between the main course of Seafood Blanquette and Sticky 'Riceotto' or Duck Orange Pudding. Both are accompanied by Chilled Celery and Onion Soup, Zucchini and Green Mango Twist, Zucchini and Green Mango Sorbet, and Dark Prachuab Chocolate, Palm Caramel and Sou Sauce.
J'AIME by Jean-Michel Lorain serves this lunch menu from Friday to Monday from 12pm-2.30pm, except the last Sunday of the month that is closed for brunch. The Picnic Lunch Menu is priced at THB1,150++. For more information, visit the website or call 02-119-4899.
La Scala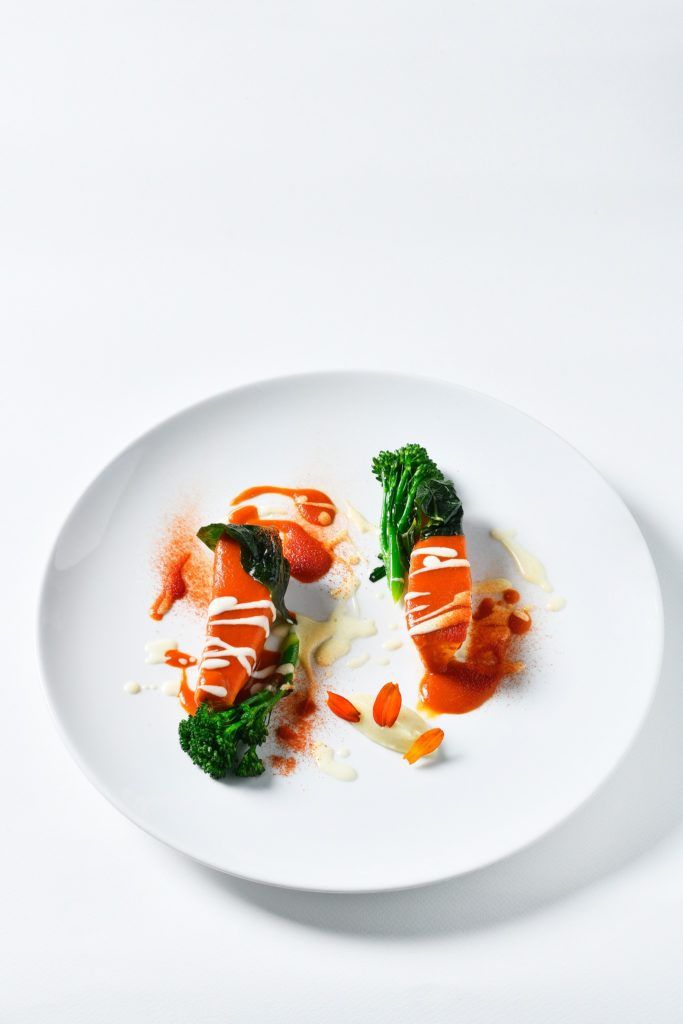 La Scala, the award-winning Italian cuisine situated inside The Sukhothai Hotel, brings together several Italian delicacies in its 3 rotating Italian Set Lunch Menus. From Pappa Al Pomodoro, Calamari, and Beef Tartare over to Chicken in Marinara Sauce, Seafood Risotto, Tagliolino Lamb Ragu, guests have plenty of options to indulge in. Italian desserts like Panna Cotta, Tiramisu and Sorbet are available, too.
La Scala's Italian Set Lunch Menu is served from Monday to Friday during 12pm-3pm. The price for two courses starts at THB980++, three courses at THB1,180++. For more information, visit the website or call 02 344 8888 Ext. 8654.
Yamazato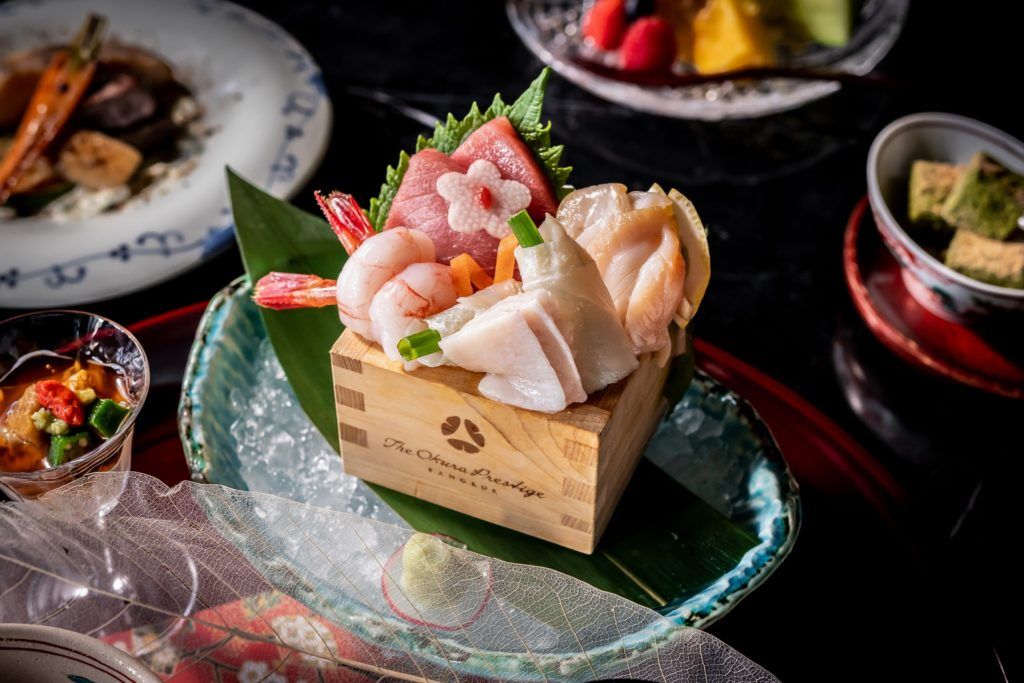 If your lunch craving calls for the finest Japanese food, head to Yamazato at The Okura Prestige. This Japanese fine dining restaurant offers two kinds of lunch sets: Lunch Kaiseki and Lunch Gozen. The former is a full-on bundle of Japanese cuisine with dishes like tempura, sashimi, Angus beef, salmon, and scallop to name a few. The latter will feature some more easygoing savouries such as snow fish, pork katsu, grilled pork steak and beef hamburger.
Lunch at Yamazato is served from 11.30am-2.30pm. The Lunch Kaiseki starts at THB1,700; Lunch Gozen at THB700. For more information, visit the website or call 02-687-9000.
Tony's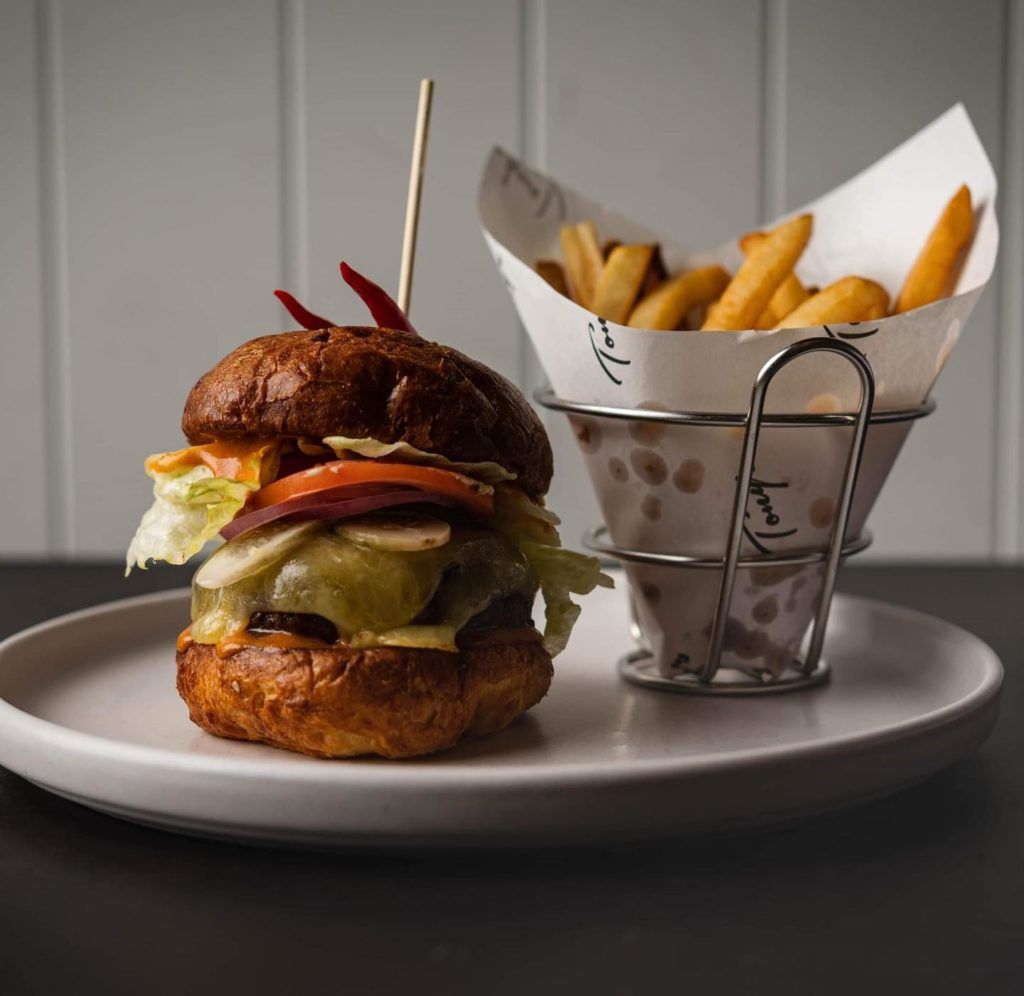 This popular American-Italian dining venue in Sukhumvit has launched a 2- and 3- course set lunch including many of its diners' favourites. The menu varies from Chicken Liver Pate, Spicy Meatball, and Tagliatelle Bolognese, amongst other pizza and pasta dishes, and can be enhanced with the add-on of fresh oysters or the Angus Beef Cheese Burger for something a little extra.
Tony's lunch set is available from Monday to Friday from 12pm-3pm. The choice of 2 courses is priced at THB480++, 3 courses at THB580++. For more information, visit Tony's.