A chance to savour a scrumptious feast devised by two of Bangkok's finest chefs is here. Chef Davide Garavaglia from Côte by Mauro Colagreco and Chef Wilfrid Hocquet from Blue by Alain Ducasse will be cooking up an exclusive 'Four-Hands' dinner for one night only at Capella Bangkok on May 25, 2022.
Spotlighting the individual specialties of the two chefs, the dinner will feature an exquisite blend of French and Italian Riviera cuisine in a Bangkok riverside setting. For this event, established sommelier Thanakorn 'Jay' Bottorff will be providing an inspired wine pairing, too.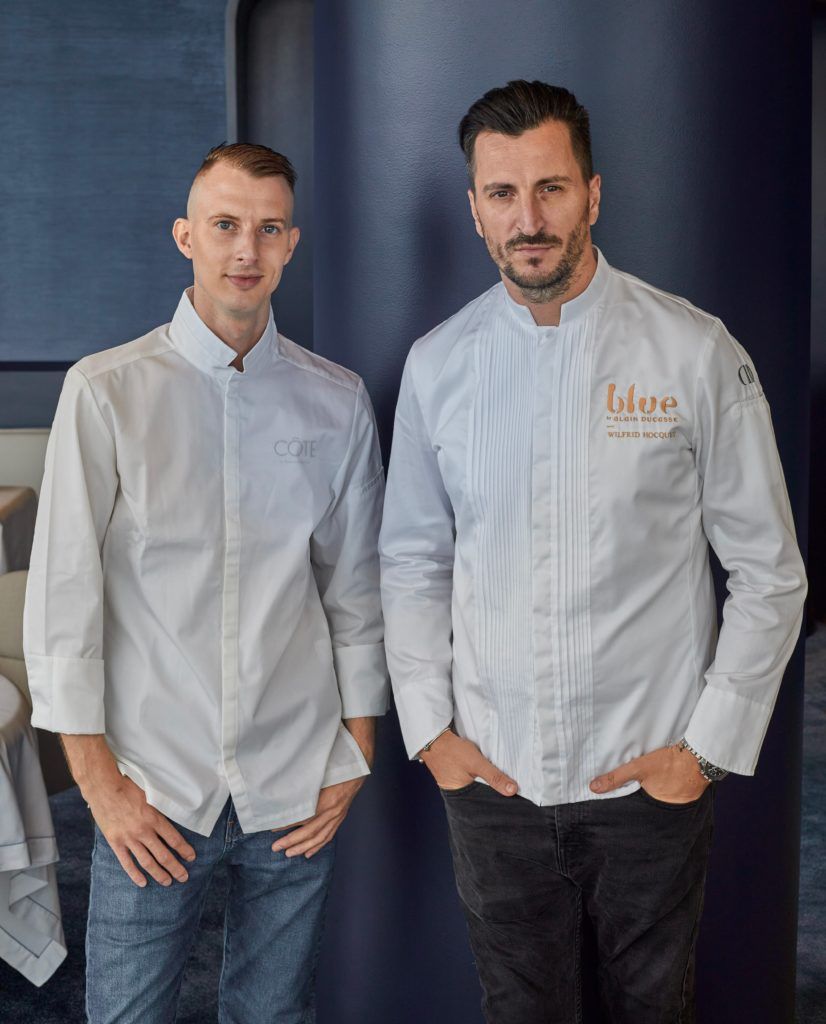 The name "Mauro Colagreco" may ring a bell in the gourmands' mind, for he is to be the owner of the world-renowned three-Michelin-starred restaurant Mirazur in France. Here in Bangkok, at Côte by Mauro Colagreco, Head Chef Davide Garavaglia takes the wheel on transmitting his vision to Bangkok diners. Similarly, the name "Alain Ducasse" may excite many other gourmands too, as the renowned chef holds many Michelin stars to his name and restaurants. At Blue by Alain Ducasse, Chef Wilfrid Hocquet is bringing the best of French and Thai culture to the plate, where contemporary French menus are offered like no other. One thing is certain: the one-night-only dinner is surely going to be a fine dining feast to remember.
Côte by Mauro Colagreco and Blue by Alain Ducasse, both awarded with one Michelin Star in 2022, will serve an 8-course Carte Blanche menu for THB8,500++ per person with wine pairing for an added THB4,200++ per person. Dinner is served on Wednesday, May 25 from 6pm-10pm at Côte by Mauro Colagreco, Capella Bangkok. For more information and reservations, call 02 098 3888 or visit the website.
[Hero and featured image credit: Capella Bangkok]