The team behind Wonderfruit are presenting Fruitfull, a weekend mini-festival in November that will see local chefs, foodies, and party people in general descend on the Jim Thompson House Museum
It's truly sad that this year's Wonderfruit festival had to be cancelled, but so far there are plenty of fun activities planned, and in the planning stages, to fill the void left behind. One such mini-festival is Fruitfull – from the team behind Wonderfruit – which will be taking over the Jim Thompson House Museum in Bangkok from November 6th to 8th. Bringing together local chefs, cooks, foodies and lifestyle enthisiasts, for what will be the first pop-up event at the museum in more than 50 years, this is one party you won't want to miss.
On evening number one (Friday, November 6th), a diverse group of superstar chefs will join forces to create a retro-futuristic Thai-Chinese feast. Priced at THB 30,000 for a table of 10 (including two bottles of wine), the all-star chef line-up includes Thomas and Matthias Sühring (Sühring), Napol "Joe" Jantraget and Saki Hoshino (80/20), Supaksorn "Ice" Jongsiri (Sorn), Jarrett Wrisley (Soul Food Mahanakorn, Appia), Weerawat "Num" Triyasenawat (Samuay & Sons), and Garima Arora (Gaa).
On Saturday and Sunday (November 7th and 8th), indulge in once-in-a-lifetime chef's table experiences in which Jim Thompson's original home will be converted into a private lunch and dinner dining room for 20 persons. On Saturday, chef Thitid "Ton" Tassanakajohn (Le Du) and street food legend Jay Fai create a tasting menu that bridges innovative cuisine and street food, while on Sunday chefs Duangporn "Bo" Songvisava and Dylan Jones (Bo.lan) join Prin Polsuk (Samrub for Thai) to present a feast of ancient and endangered Thai recipes. Meal tickets are priced at THB 7,500 each, which includes free-flow wine from Wine Garage.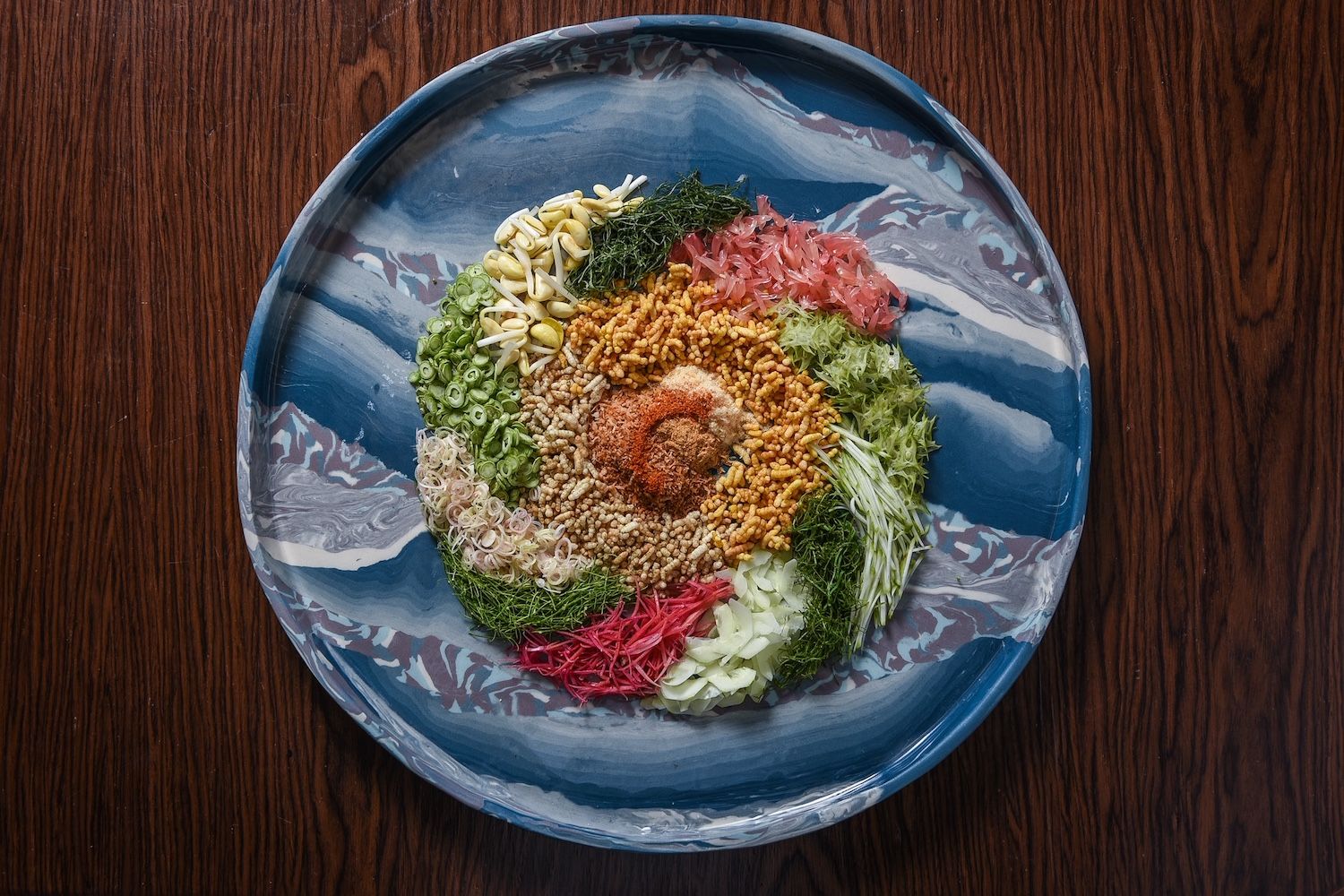 For a more casual dining experience, Weerawat "Num" Triyasenawat takes over the Jim Thompson restaurant for the Bangkok debut of Mak Khang, the Samuay & Sons chef's new Isaan concept from Udon Thani. Meanwhile, upstairs, two Michelin-starred Sorn showcases a diversity of Southern flavours with a very special khanom jeen bar. Foodies can also check out the hands-on masterclasses which pair local chefs with their international peers. Joining online will be Ben Chapman from Kiln in London (ranked as the UK's Best Restaurant in 2018), Tomos Parry from one Michelin-starred Brat in London, and Vicky Cheng from one Michelin-starred VEA in Hong Kong.
In addition to the more formal meals, there will be a pop-up outdoor street food market where chefs such as Chalee Kader (100 Mahaseth), Paolo Vitaletti (Appia), and Jarrett Wrisley (Soul Food Mahanakorn), and Dylan Jones (Bo.lan) will pit their skills against the local stars of the community food cart scene to showcase the subcultures of flavour here in Bangkok. Other highlights include an organic farmers' market, various sustainability workshops, and awesome live music from the Paradise Bangkok Molam International Band, the Toomturn Molam Group, and Yaan, plus DJ sets by FunkyPump, Juice Willis, Supersonic, Kanehbos, Tassmah, and more.
General admission tickets are THB 490 and can be purchased via Ticketmelon (masterclasses and special dining events must be purchased in advance, but they do include entry to the festival).
Ticket Booking: