In recent years, the value of rare and collectable whiskies has skyrocketed, with bottle prices topping out at nearly US$2 million (THB 6,43,97,000). These record sales make for great publicity, but once bottles reach the auction market, their price is often out of the distillery's hands. However, distillers can control how long a whiskey is aged, and as interest in Scotch has continued to build, producers have dipped into their cellars to set a different type of record: older and older releases.
The World's Oldest Whiskey – 81-year-old Macallan
Scotch producer The Macallan by most accounts, the most coveted whiskey brand in the world has announced a new "oldest whiskey ever" (in ageing time spent in cask, not the age of the bottle). Distilled in 1940, this World War II survivor, named The Reach, was aged for 81 years before being bottled last year in anticipation of going on sale this month.
Probably not coincidentally, The Macallan Reach is one year older than a Glenlivet 80-year-old (also bottled in 1940) that was billed as the oldest single malt whiskey ever when it was announced last year. By releasing an 81-year-old, The Macallan is able to reclaim this title which it previously held when they released their 78-year-old Scotch back in 2020.
Needless to say, the world's oldest Scotch won't be released in a screwtop, especially with a US$125,000 (THB 40,24,812) price tag. So as usual, The Macallan has gone all out with the packaging: Each of the 288 bottles, all of which hail from a single sherry cask, arrive in a blown glass decanter cradled by a bronze sculpture of three hands, courtesy of sculptor Saskia Robinson. The Macallan adds the decanter is even "indented with subtle fingerprints that match the hands that hold it."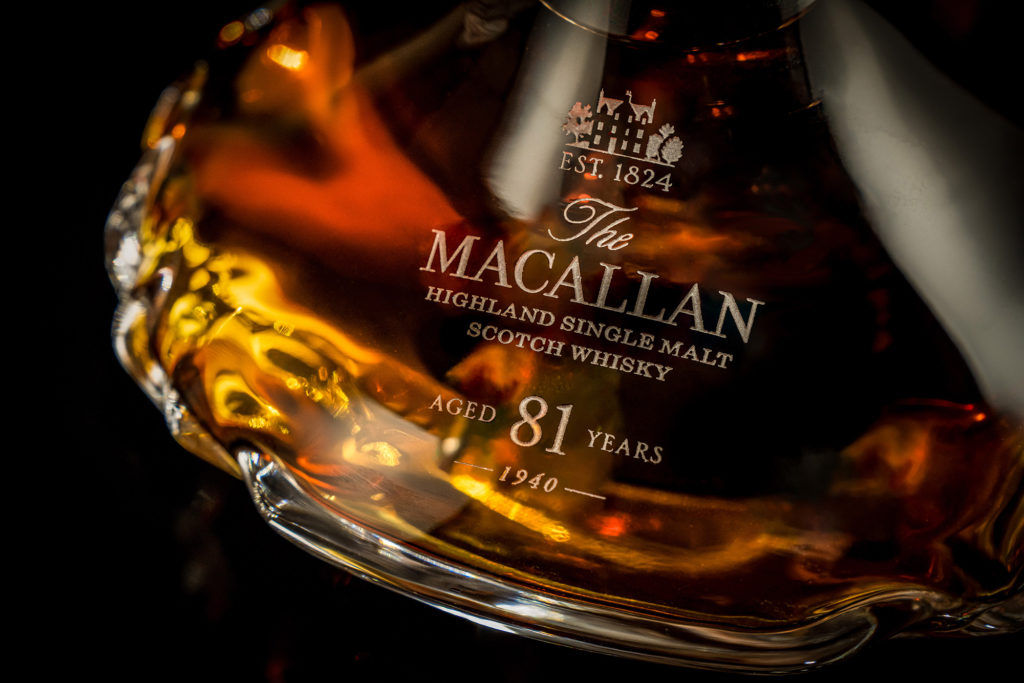 "It is an honour to introduce The Reach. Created during a turbulent time in the world, this extraordinary expression showcases The Macallan's history, ingenuity and unmistakable strength of character," Kirsteen Campbell, master whisky maker at The Macallan, stated. "The creation of many hands, The Reach has been a truly collaborative effort. It's also a tribute to the people who made this precious whisky, and their enduring spirit which never wavered."
If you should choose to crack open your US$125,000 (THB 40,24,812) bottle of whiskey, Campbell says to expect "astonishing depth [with] notes of dark chocolate, sweet cinnamon and aromatic peat, leading on to treacle toffee, crystalised ginger and charred pineapple, before giving way to an intensely rich, sweet and smoky finish."
The Reach goes on display at The Macallan Estate starting today.
This story first appeared on www.foodandwine.com
(Main and Feature Image Credit: Courtesy of The Macallan)
© 2021. TI Inc. Affluent Media Group. All rights reserved. Licensed from FoodandWine.com and published with permission of Affluent Media Group. Reproduction in any manner in any language in whole or in part without prior written permission is prohibited.
Food & Wine and the Food & Wine Logo are registered trademarks of Affluent Media Group. Used under License.