As the resident "Wine Guru" at the Anantara Siam Bangkok Hotel, Nutawan Jumpanak brings with her many years of F&B experience and, most impressively, the title of 'Thailand's Best Sommelier 2019'.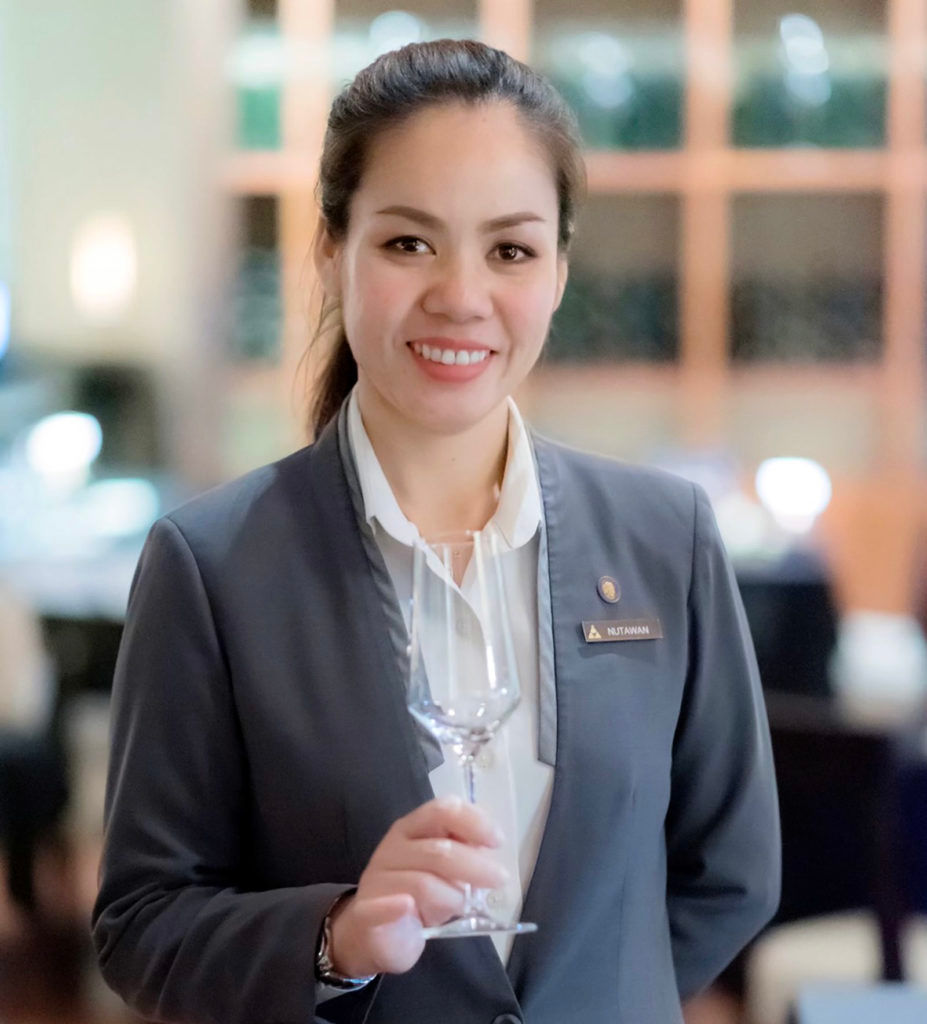 Nutawan Jumpanak is the first to admit that her childhood, spent in the tiny Thai province of Chaiyaphum surrounded by mountains and rivers, did not exactly point to a future where she'd be crowned Thailand's Best Sommelier 2019. However, after completing high school she moved to Bangkok and found work in hospitality, starting with bartending. Her manager at the Bangkok Marriott Resort and Spa [now the Anantara Riverside Bangkok Resort] pushed her to study both English, and wine. "What really interested me about wine is the more you read, the more it makes you want to go even further," she says.
In 2011 she had the opportunity to work outside Thailand, and spent seven years in the USA with Disney cruises, travelling to multiple countries. She also used this time to study wine even further, eventually enrolling in the Court of Master Sommeliers (CMS). "I am a CMS certified sommelier, as of 2017, which is equal to WSET level 3. Now I'm studying for the advanced level, which is another big step."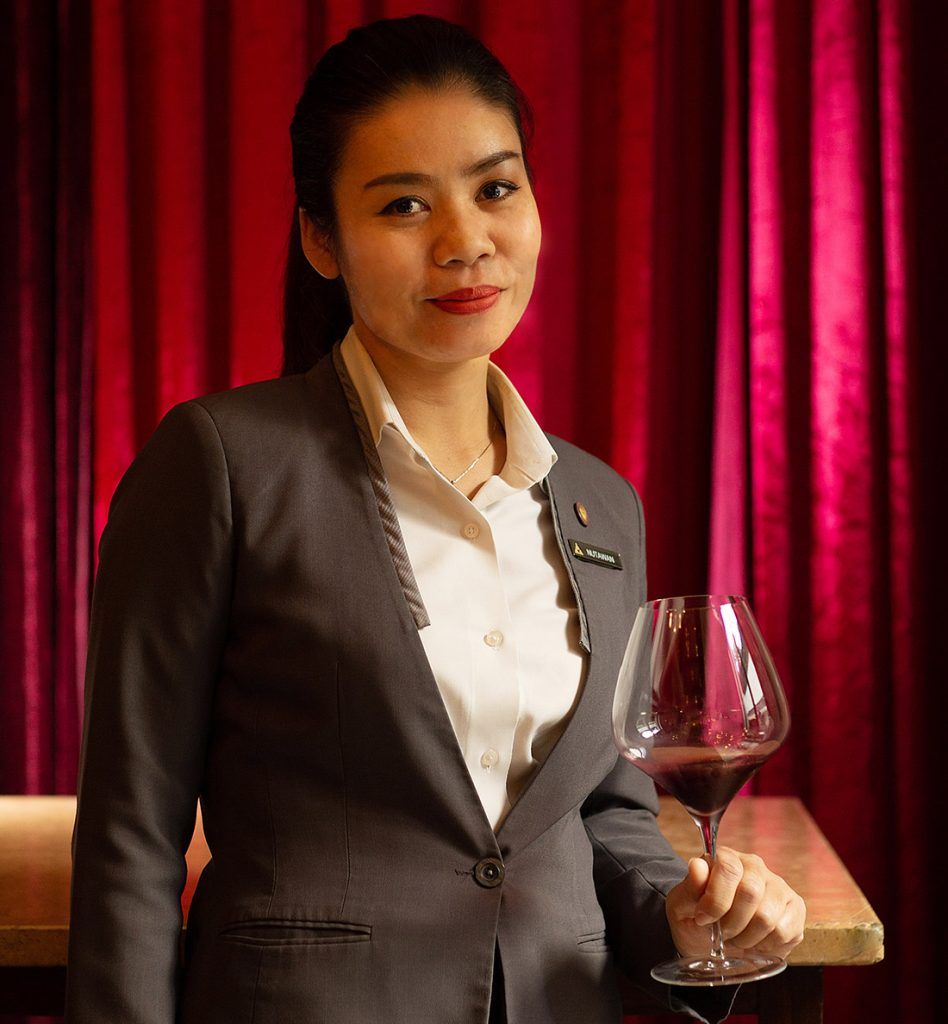 In 2018, at the age of 34, she returned to Thailand and found work as the sommelier at Soneva Kiri, the luxury beach resort in Koh Kood. In time, her F&B Director suggested she enter some competitions, particularly Thailand's Best Sommelier which, in 2019, also included a Chilean Wine Trophy award. She confesses that her primary reason for entering was the grand prize – a trip to Chile, a country she greatly admires for its wine making tradition – and although she ended up winning both coveted awards, the ongoing worldwide travel restrictions means she still hasn't been able to take her hard-earned South American vacation.
In September of 2020 she joined the Anantara Siam Bangkok Hotel as the resident 'Wine Guru', overseeing a selection that currently numbers 256 labels – supplying vino to the property's esteemed restaurants and bars (Madison, Biscotti, Spice Market, Shintaro, etc). Looking ahead, she hopes to increase the complexity of these lists, with all regions of wine producing countries represented; from very approachable, reasonably priced wines to very high-end bottles. "I like to bring best from each country," she smiles.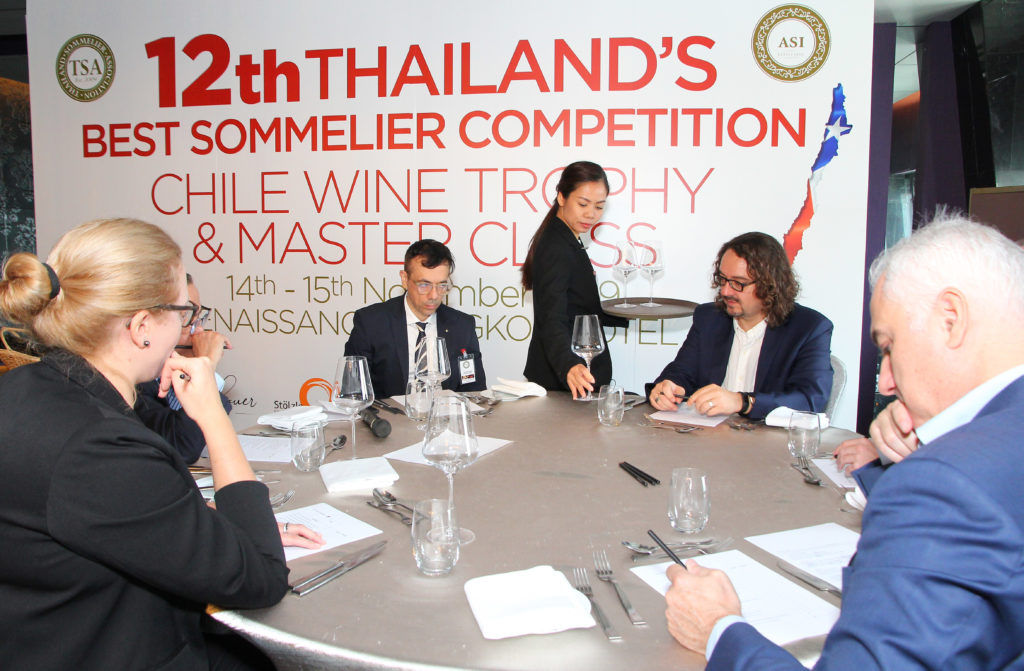 How did it feel to be crowned Thailand's Best Sommelier in 2019?
"In the 12 years they've held the Thailand's Best Sommelier competition, no woman ever won this award. Only second or third place. Before the 2019 event I thought, if I'm the first woman to win, it would be really cool! If you look at Asian countries historically, especially in Thailand, there's a lot of prejudice against women consuming alcohol. They're 'bad girls'. So, us women in the wine business have to really show that we're hardcore, as well as intelligent and modern. Women have a very delicate nose, for instance, and we can use this feminine approach when it comes to wine."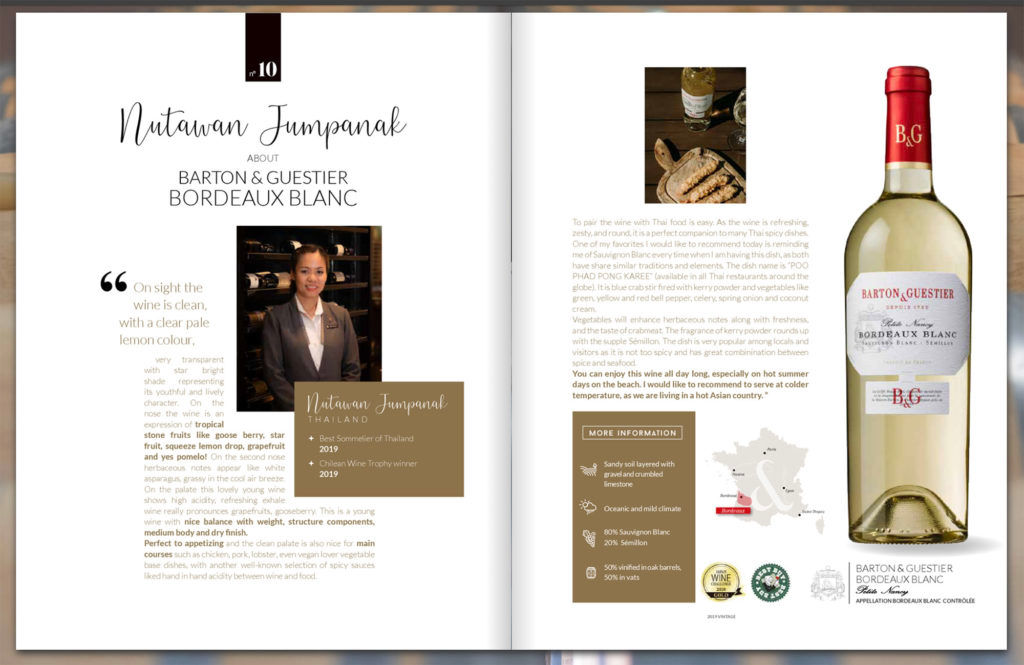 You were chosen to be one of the top international sommeliers featured in the book 'Words of Sommeliers' published by Barton & Guestier. How did that come about?
"My involvement with the 'Words of Sommeliers' book project for Barton & Guestier [the oldest wine house in Bordeaux] began in April last year. They asked the best sommelier in each different country to give feedback about their French wines and how to pair with local cuisine. I wrote about their Bordeaux Blanc Petite Nancy. Generally, Sauvignon Blancs are crisp, refreshing, and lightly acidic, but this one has a bit more body, because it's supported by 20 percent Sémillon in the blend. So you get the young fresh Sauvingnon Blanc, with a bit of the weight and aroma of the tropical fruit as well. I paired it with phu phad pong karee (crab stir-fried with curry powder) because with this wine I'm really thinking about the beach, and the dish's spice will enhance the Sauvingnon Blanc. I also like B&G's flagship 2016 Chateau Magnol, Haut-Médoc AOP, a red that would pair well with a Massaman beef curry."
To view the full ebook from B&G, click here: barton-guestier.com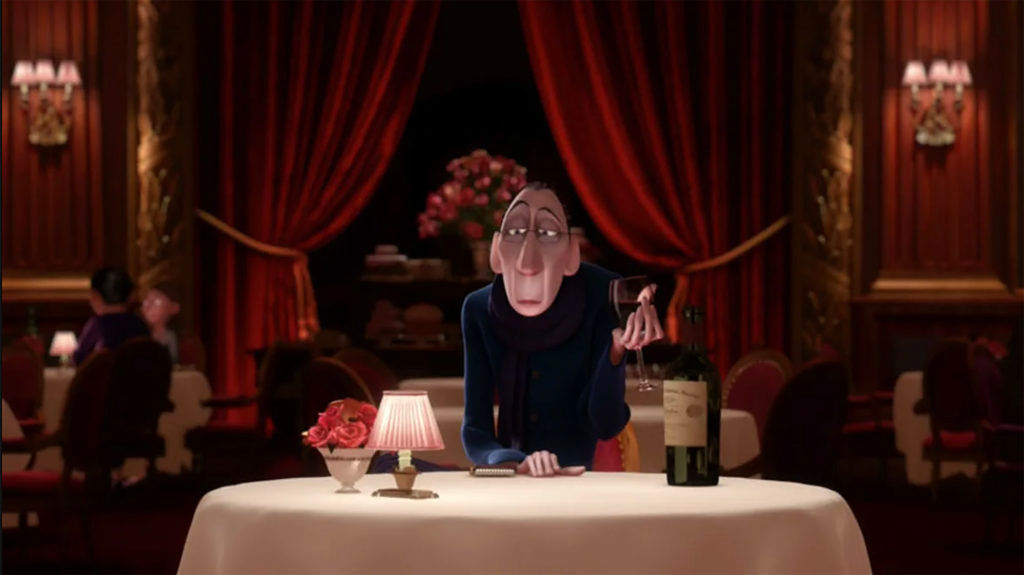 After spending so much time aboard Disney cruise ships, did you develop a favourite cartoon character?
"Before I joined Disney, to work on the cruises, I really like Tinkerbell, because she's fancy and pretty. But in terms of character, I like Stitch, from Lilo & Stitch. I have all different sizes of Stitch in my house, and I've seen the film about 10 times. I like him because he's honest. He's not a human, he's like an alien, but he lives with the people, and he absorbs the culture. Also, when I was studying wine, I watched Ratatouille over and over because of the wines mentioned in the film that are available at Remy, the Disney ship's fine dining restaurant."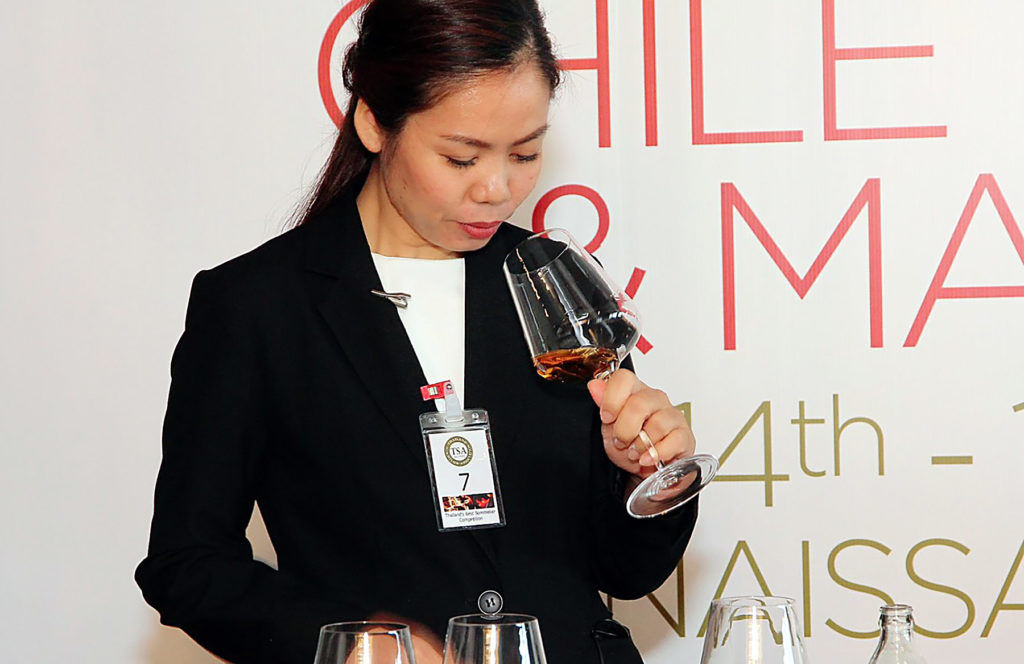 Tell us about your unique approach to tasting notes?
"The tasting notes I use, being Asian, are different, because lots of us here, in this part of the world, may not have the same experience with Western flavours and scents. For instance, we might not know so intimately the tasting notes of blackberry and blueberry. So, I use some of the fruits from this region in my tasting notes, like pomelo instead of grapefruit. The first time I did tasting in the United States I used terms like pink guava, and the Americans were like 'whaa…?'"