Return to Women of Power
Previous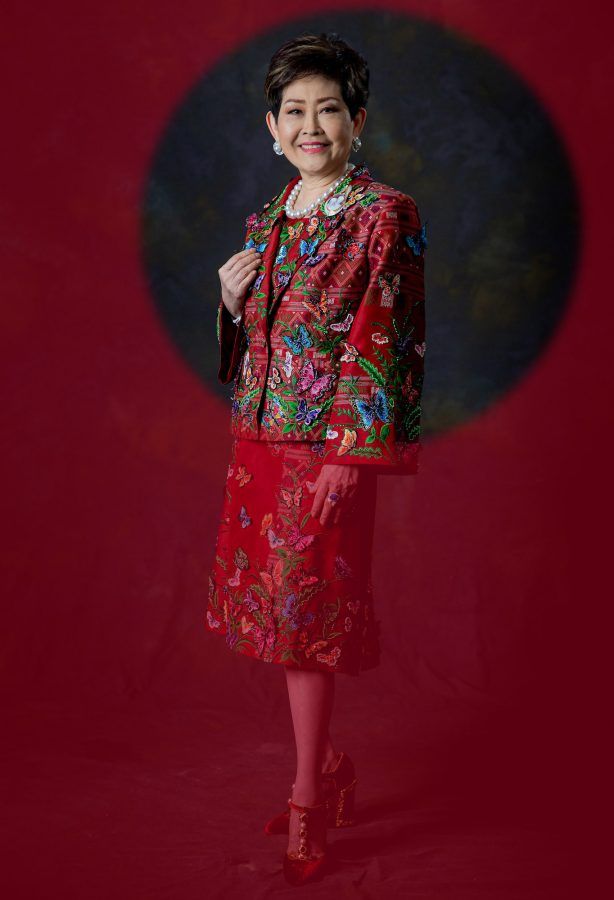 Khunying Natthika Wattanavekin Angubolkul
Chairman and CEO, Eastern Sugar Group / Chairman, Eastern Sugar and Cane Public Company Limited
After graduating with top honours from the University of Utah in Finance and Management and pursuing her MBA at Indiana University, Khunying Natthika Wattanavekin Angubolkul became one of the few top female entrepreneurs in Thailand at a time when women were just starting to emerge as leaders in both business and social causes. She quickly rose to success with her passion for excellence and integrity, and paved the way for other women entrepreneurs.
Presently she holds the position of Chairman of the Executive Committee and CEO of the Eastern Sugar and Cane Group companies. Other positions include President of the Business and Professional Women of Thailand (under the Royal Patronage of Her Majesty the Queen) and National Council for Child and Youth Development (under the Royal Patronage of HRH Princess Mahachakri Sirindhorn), Founder of Young Thai Entrepreneurs Association, Advisor to the Thai Chamber of Commerce, and Former President and Honorary Chairman of the Thai Sugar and Bio-Energy Producers Association. She has also been the Former President and presently an Advisor for The National Council of Women of Thailand (under the Royal Patronage of Her Majesty The Queen), and Former Chairperson of the ASEAN Women Entrepreneurs Network (AWEN).
As Chairperson for various leading organisations, she has also worked with the ASEAN, the UN, and other regional and international groups. Under her leadership and based on her global vision, the AWEN hosted the first- ever ASEAN Women CEO's Summit in Thailand to help unite the powerful women of the region and promote female entrepreneurship.
A respected and admired leader in Thailand for her accomplishments and contributions to society with both national and global impact, her outstanding efforts have been recognised with several royal decorations and honorary doctorate degrees. Khunying Natthika is married to Sanan Angubolkul, chairman of Srithai Superware PLC, chairman of the Thai Chamber of Commerce and Board of Trade of Thailand, and they have four children.
A guiding principle for Khunying Natthika is the importance she places on bringing prosperity wherever she goes and finding big and small ways to give back to society. This has caused her to be very committed and active in social development activities, especially for women's causes. In her own words, her secret to success: "I set very high and challenging but attainable goals, stir up my passion, believe in myself, and I reach for success with vision and hard work. I am a fighter and never give up so that I will have no regrets, confidence in the knowledge that I have done my best, worked with excellence and integrity, and lived to my fullest potential."
Next