Return to Women of Power
Previous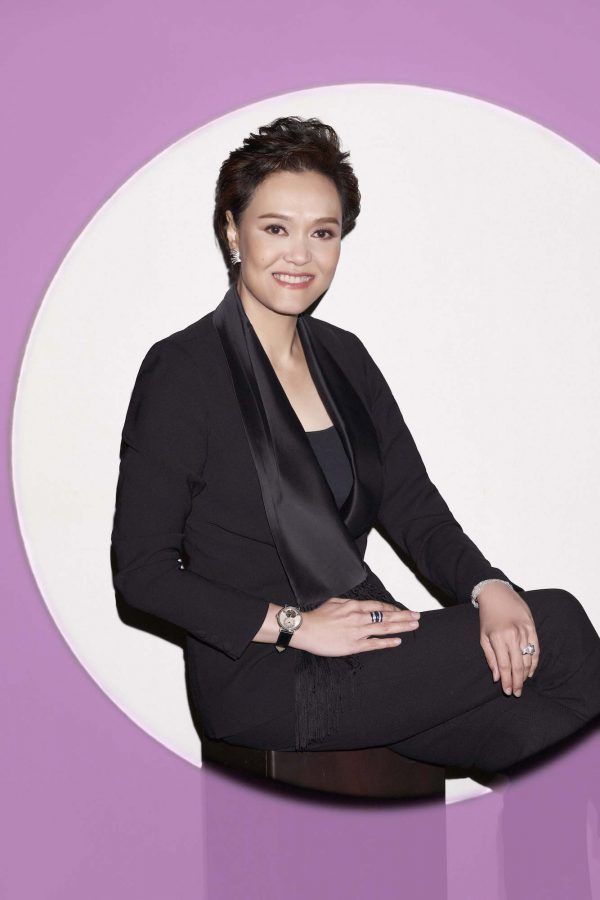 Suphajee Suthumpun
Group CEO of Dusit International
Thailand is no stranger to women in authority. Boasting a greater percentage of females in senior leadership roles than both the Asia-Pacific region and the global average — 32 percent, according to Grant Thornton's Women in Business 2020 report — Thailand is widely recognised as having made progressive strides towards gender parity.
Prominent amongst the country's inspiring female leaders – whose hard work and determination has helped businesses to thrive in unprecedented ways – is Suphajee Suthumpun, Group CEO of Dusit International, one of Thailand's most prestigious hotel and property development companies.
Prior to joining the Dusit Thani team in 2016, Suphajee – armed with a Master's degree in International Finance and International Accounting from Northrop University, and a Bachelor's in Sociology and Anthropology from Thammasat University – ascended through the ranks at IBM Thailand, where she became the firm's youngest and first female Managing Director. Later, as General Manager and Vice President of Global Technology Services ofIBM ASEAN, she also served as Executive Assistant to the IBM Headquarters' CEO and, as such, was the first ASEAN executive in this post.
Her career path then shifted to the satellite company Thaicom, where she proved herself indispensable as a Chief Executive. Here she was able to turn the once financially struggling company into a highly profitable entity, making it a key player in the international satellite industry.
Now, as Group CEO at Dusit International, Suphajee is intent on preserving Dusit Thani's longstanding traditions and bringing gracious Thai hospitality to the world, all whilst fostering impactful change. Her guidance, in turn, has successfully altered Dusit's framework to effectively and innovatively respond to the ever-changing demands of today's tourism industry.
"Following a three-pronged strategy for balance, expansion, and diversification," she says, "we have grown Dusit International from two business units – including Hotels and Resorts and Hospitality Education – to a total of five, with the introduction of Dusit Foods, Property Development, and Hospitality-Related Services."
This comprehensive transformation into a dynamic and relevant brand is attributed to the savvy CEO's astute leadership and ability to strengthen the company to ensure its continued growth. Spearheaded by Suphajee, Dusit International's portfolio now comprises more than 300 properties across 16 countries.
Not surprisingly, she considers these pivotal moments in her career as some of her proudest achievements. Be that as it may, for this ambitious businesswoman the definition of success is neither glory nor monetary gains. Instead, ultimate success for her means having a positive and lasting impact on others – lessons she learned early on from her parents.
"My mother taught me the spirit of true generosity, to think of others before myself and to give importance to serving others without expectation," she explains. "My father, on the other hand, was a fine example of self-discipline and punctuality. Of course, I like to learn from many inspiring people, from all walks of life.
"The way people can bounce back from mistakes, and turn challenges into opportunities, is particularly enlightening," she continues. "These kinds of stories always inspire me."
Suphajee is a prime example of the kind of driving force assiduous women can be in their respective fields, and how diversity allows decision- making to become more multi-dimensional and more comprehensive.
"Our empathic female nature and collaborative spirit are particularly well-suited to the business and corporate worlds," she argues, "as is our ability to multi-task, manage others, and deliver impressive results under periods of high stress. That said, cooperation, a strong network, and a good support system are all essential to success as well – no matter what gender you are."
She also stresses that self-doubt is the biggest hurdle to progression. "It will hold you back from taking leaps within your career and in other aspects of your life. One must recognise that resilience and passion are key. No matter how many times you fail, you can and must bounce back. If you begin your journey with a purpose or goal, and a genuine passion to achieve it, there's no limit to what you can do. Assess yourself and know your strengths and weaknesses. Recognise that failures are the stepping stones to success, and leverage the love for what you do to help you go the distance."
She adds that achieving work-life integration is crucial. "As a mother, Group CEO, and a member of various Boards of Directors, I wear many hats. I choose to deal with all my roles with clear expectations and commitment and I plan and prioritise with clear objectives."
Suphajee regards it her mission to continually empower those around her, mapping the road to success for not only future generations of female leaders, but aspiring young individuals as a whole. "I'm in the privileged position of being able to guide others, and nothing gives me greater pleasure than seeing the teams I lead achieve their full potential and be praised and awarded for their talents. I am also honoured to work for a company that is 100 percent committed to having a positive impact on its wider communities – economically, socially, and environmentally."
And while her accomplishments have contributed to the promotion of women, for Suphajee the idea of 'women empowerment' means going forward together, not alone. She believes in leading by example and, after retirement, she plans to set up a mentoring and coaching programme – armed this time with her coaching certificate from Berkley Coaching Institute – that will help to develop the next generation of Thai leaders in business.
Next