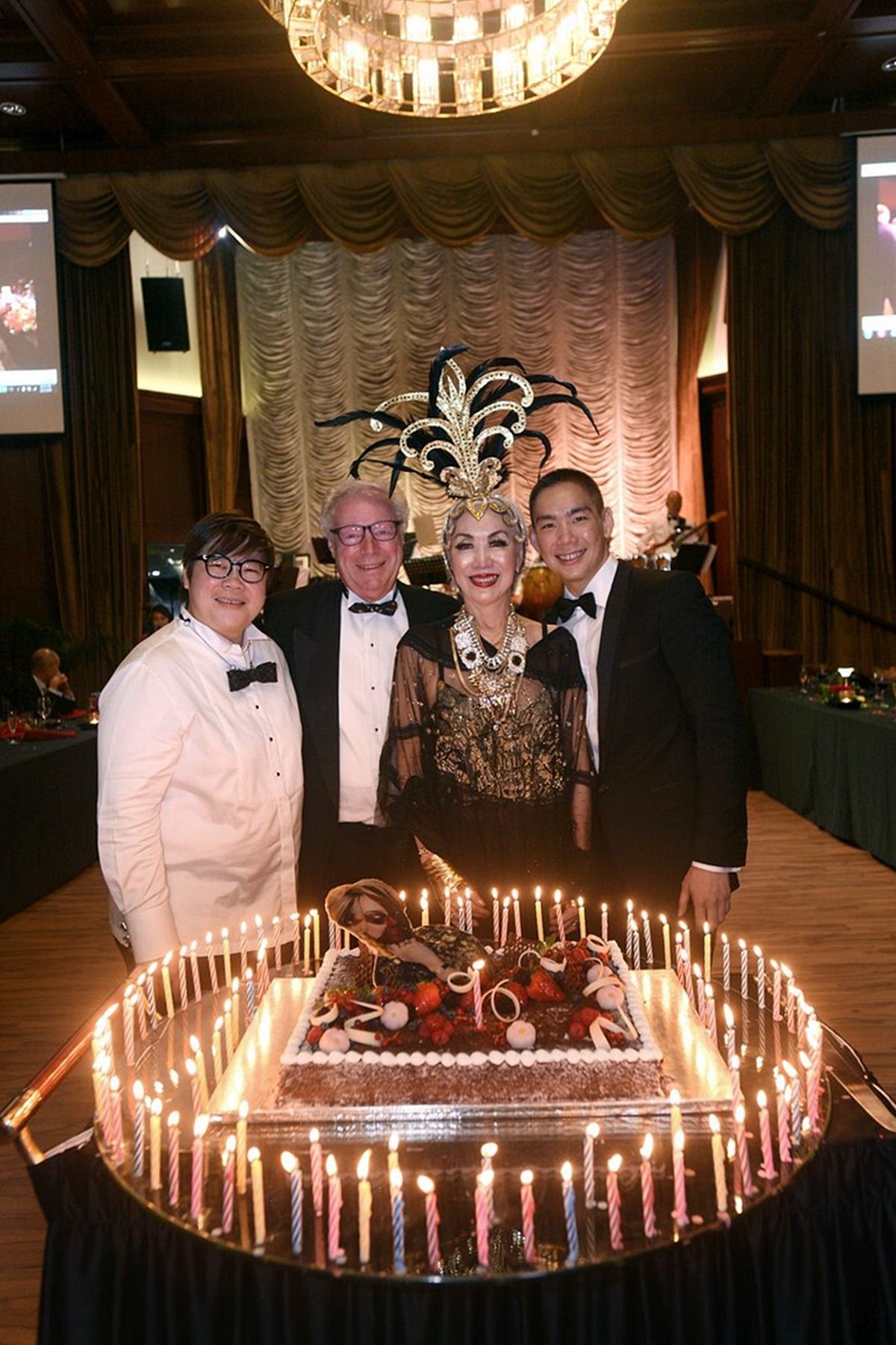 Genevieve Peggy Jeffs threw a cabaret-themed birthday party to remember, with guests dressed accordingly.
Ladies were decked out in sequins, feather boas and crystals while the men came in their dapper best. Most friends flew in from afar to help her celebrate to the party's theme, which is "Life Is Still A Cabaret".
The Churchill Room at the Tanglin Club was transformed into an old-world dance hall, complete with live band and dance floor. Champagne and wine flowed freely while guests danced the night away.
SEE ALSO: Trina Liang-Lin's birthday do
Click on the images below to see who was in attendance at the fun cabaret-themed birthday party.