Back
Calvin Chan and Lock Ching Yuen
Chermaine Pang and Terence Siew
Dawn Yip, Jenny Cheng, Jean Yip and Mervin Wee
Eddie and Nina Ng
Elizabeth Leong, Frances Low, Grace Wong and Ho Ching Lin
Ginny and Richard Wiluan
Grace and Kevin Wong
Grace Wong and Celina Lin
Grace Wong and her posse
Grace Wong
Jane Luhur and Lotus Soh
Jean Nasr and Pauline Chan
Joanne Yap
John and Katherine Areerat with Tan Khar Nai and Tan Kong King
Kevin and Grace Wong with Lionnel Lim
Pauline Chan, Jean Nasr and Peggy Jeffs
Renee Tan
Sharon Lim, Pierre Png, Andrea De Cruz, Tonya Tan, Angela Lee-Ng and Attlee Ng
Vivian Cheong, Lisa Synn, Grace Wong, Rose Singh and Tan Sun Yue 1/19
Calvin Chan and Lock Ching Yuen
2/19
Chermaine Pang and Terence Siew
3/19
Dawn Yip, Jenny Cheng, Jean Yip and Mervin Wee
5/19
Elizabeth Leong, Frances Low, Grace Wong and Ho Ching Lin
6/19
Ginny and Richard Wiluan
7/19
Grace and Kevin Wong
8/19
Grace Wong and Celina Lin
9/19
Grace Wong and her posse
11/19
Jane Luhur and Lotus Soh
12/19
Jean Nasr and Pauline Chan
14/19
John and Katherine Areerat with Tan Khar Nai and Tan Kong King
15/19
Kevin and Grace Wong with Lionnel Lim
16/19
Pauline Chan, Jean Nasr and Peggy Jeffs
18/19
Sharon Lim, Pierre Png, Andrea De Cruz, Tonya Tan, Angela Lee-Ng and Attlee Ng
19/19
Vivian Cheong, Lisa Synn, Grace Wong, Rose Singh and Tan Sun Yue
"Live life to the fullest and let's not think of your age," Grace Wong announces to the triad members that filled the Four Seasons Ballroom. For her 60th birthday party, Wong commanded her 184 guests to celebrate with her in black society gear and to donate to the Make-a-Wish foundation in place of gifts. Instead of feting her, she entertained the guests with the sexy tango that she did with her husband, Kevin. She went on to thrill with a belly-scarf dance and a free-form dance with various dance partners from the floor. Champagne, wine, beer and whisky flowed freely throughout the evening. The sumptuous dinner included Imperial bird's nest soup, suckling pig with foie gras, South African six-head abalone and Boston lobster. You might also like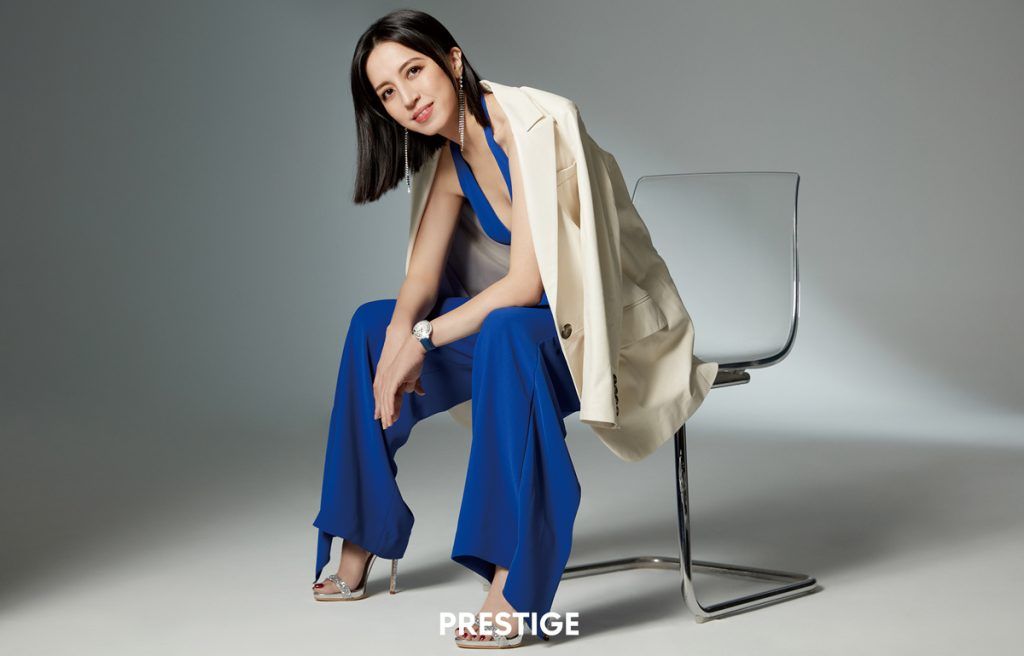 People & Events
06 Feb 2023