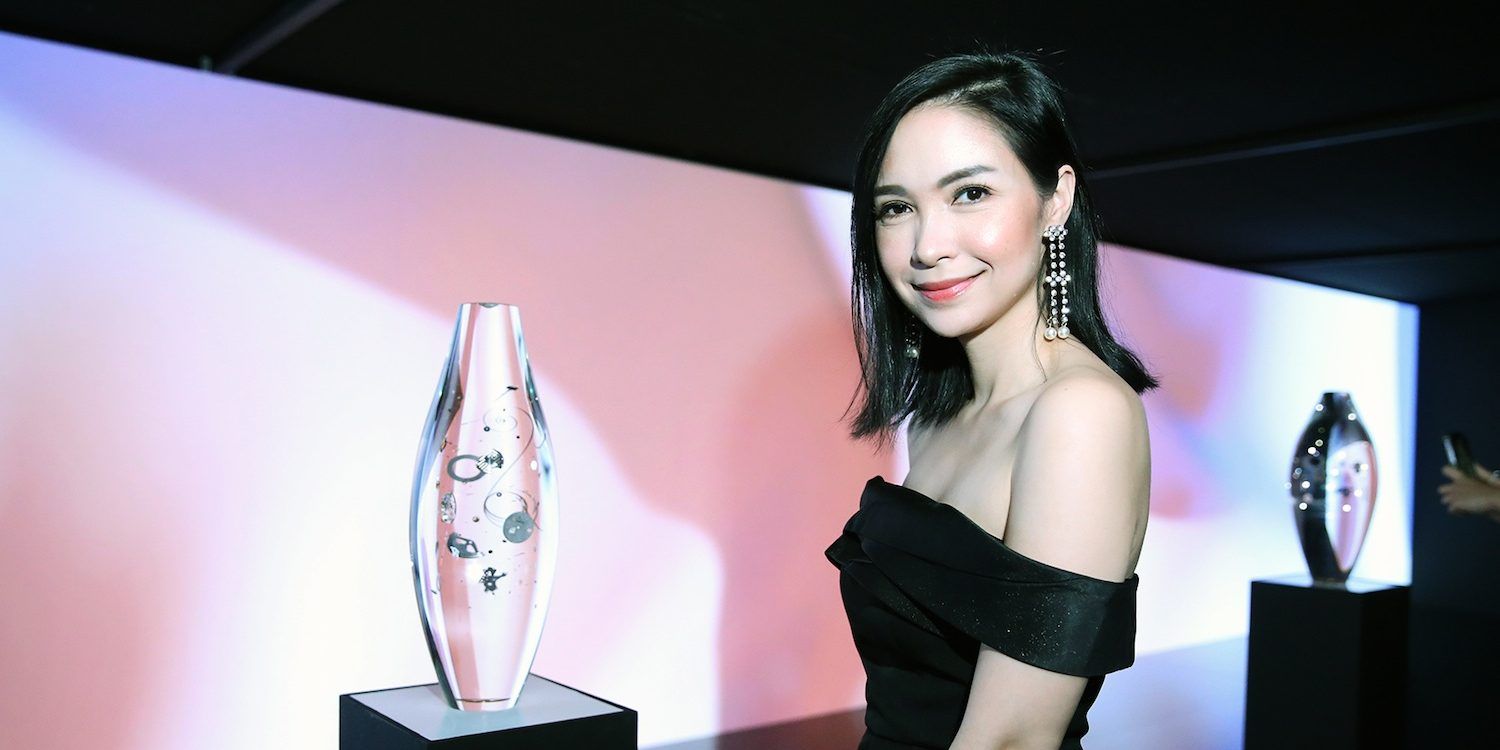 Back
Katusumi Kubota and Kenichi Kito
Satoshi Yoshiizumi
Japanese artist Satoshi Yoshiizumi
Katsumi Kubota, managing director of Seiko (Thailand)
MC Piyawat Kempetch
Santi Vajanapanich
Nuchanat Raveesangsoon
Thitipong Lorprasert
Kwan Ketsiri
Wongsarond Suthikulpanich
Banlang Wongthawatchai
Kitichai Taechangamlert
Kanyapat Pakdipadungdan
Palin Nandakwang
Pongsak Mahattanasakul
Werasak Choonhajak and Awika Chaengchenkit
Asita Vimolchaichit
Dr Akkrawat Srinarong
Rarin Thongma and Chaiwat Lertwuthirak
Atita Sutadarat
Chanadda Chirathivat, Rungtip Isarankura, Suree Ratanahirunya and Ratchata Sethworadej
Nishsha Boonyagorn
Nathanaporn Euawanthanakhun
Thitinan Kiatphaibool
Prawpreya Chumsai Na Ayuthaya
Pawadee Isarankura
Sorat Amatayakul
Fa Benedetti
Nakwan Rayananonda
Manusinee Footrakul
ML Kathathong Thongyai
Jittima Wattanasin
Sayam and Kristina Sethaputra
Molchaya Techapaibul and James Edwards
Awika Chaengchenkit
Derphan and Melanie Yoovidha
Chanadda Chirathivat
Rungtip Isarankura and Onchuma Durongdej
Katsumi Kubota, Satoshi Yoshiizumi, Kenichi Kito and Yukiaki Suganuma
1/57
Katusumi Kubota and Kenichi Kito
21/57
Japanese artist Satoshi Yoshiizumi
22/57
Katsumi Kubota, managing director of Seiko (Thailand)
23/57
MC Piyawat Kempetch
25/57
Nuchanat Raveesangsoon
26/57
Thitipong Lorprasert
28/57
Wongsarond Suthikulpanich
29/57
Banlang Wongthawatchai
30/57
Kitichai Taechangamlert
31/57
Kanyapat Pakdipadungdan
33/57
Pongsak Mahattanasakul
34/57
Werasak Choonhajak and Awika Chaengchenkit
35/57
Asita Vimolchaichit
36/57
Dr Akkrawat Srinarong
37/57
Rarin Thongma and Chaiwat Lertwuthirak
39/57
Chanadda Chirathivat, Rungtip Isarankura, Suree Ratanahirunya and Ratchata Sethworadej
41/57
Nathanaporn Euawanthanakhun
42/57
Thitinan Kiatphaibool
43/57
Prawpreya Chumsai Na Ayuthaya
48/57
Manusinee Footrakul
49/57
ML Kathathong Thongyai
51/57
Sayam and Kristina Sethaputra
52/57
Molchaya Techapaibul and James Edwards
53/57
Awika Chaengchenkit
54/57
Derphan and Melanie Yoovidha
55/57
Chanadda Chirathivat
56/57
Rungtip Isarankura and Onchuma Durongdej
57/57
Katsumi Kubota, Satoshi Yoshiizumi, Kenichi Kito and Yukiaki Suganuma
On Thursday January 24, Bangkok's top celebrities, socialites and notable names gathered on the ground floor of Central Embassy. Japanese luxury watch brand Grand Seiko was unveiling its art installation — 'The Flow of Time' — in Thailand for the very first time ever, and Bangkok's glitterati were ready to celebrate.
What Happened?
After its grand debut at Milan Design Week back in 2018, The Flow of Time made its way to Bangkok, and an opening reception was held to commemorate the affair. The event was led by managing director Katsumi Kubota, and general manager of Seiko (Thailand) Kenichi Kito. Distinguished guests enjoyed an exceptional evening of mingling, free-flow champagne and delectable cocktail bites before experiencing an exclusive preview of the exhibition itself.
Who Was There?
The launch was well attended by Bangkok's top faces, including Onchuma Durongdej, ML Kathathong Thongyai and Fa Benedetti. Satoshi Yoshiizumi — one of the Japanese artists behind the exquisite installation featured — flew in directly from Japan to share stories behind the exhibition's making.
To find out more about 'The Flow of Time' exhibition, see our article on it here. For more updates from Grand Seiko Thailand, visit their official Facebook page.
The online content creator for Prestige Thailand, Mary handles the magazine's digital platforms. She enjoys black coffee, astro charts and listening to entire albums in one go. When not engrossed in a novel or having brunch, catch her on the hunt for new restaurants and the city's latest happenings.