FESTIVE REFLECTIONS: Jocelyn Tjioe on some of her family's Christmas traditions (1OF4)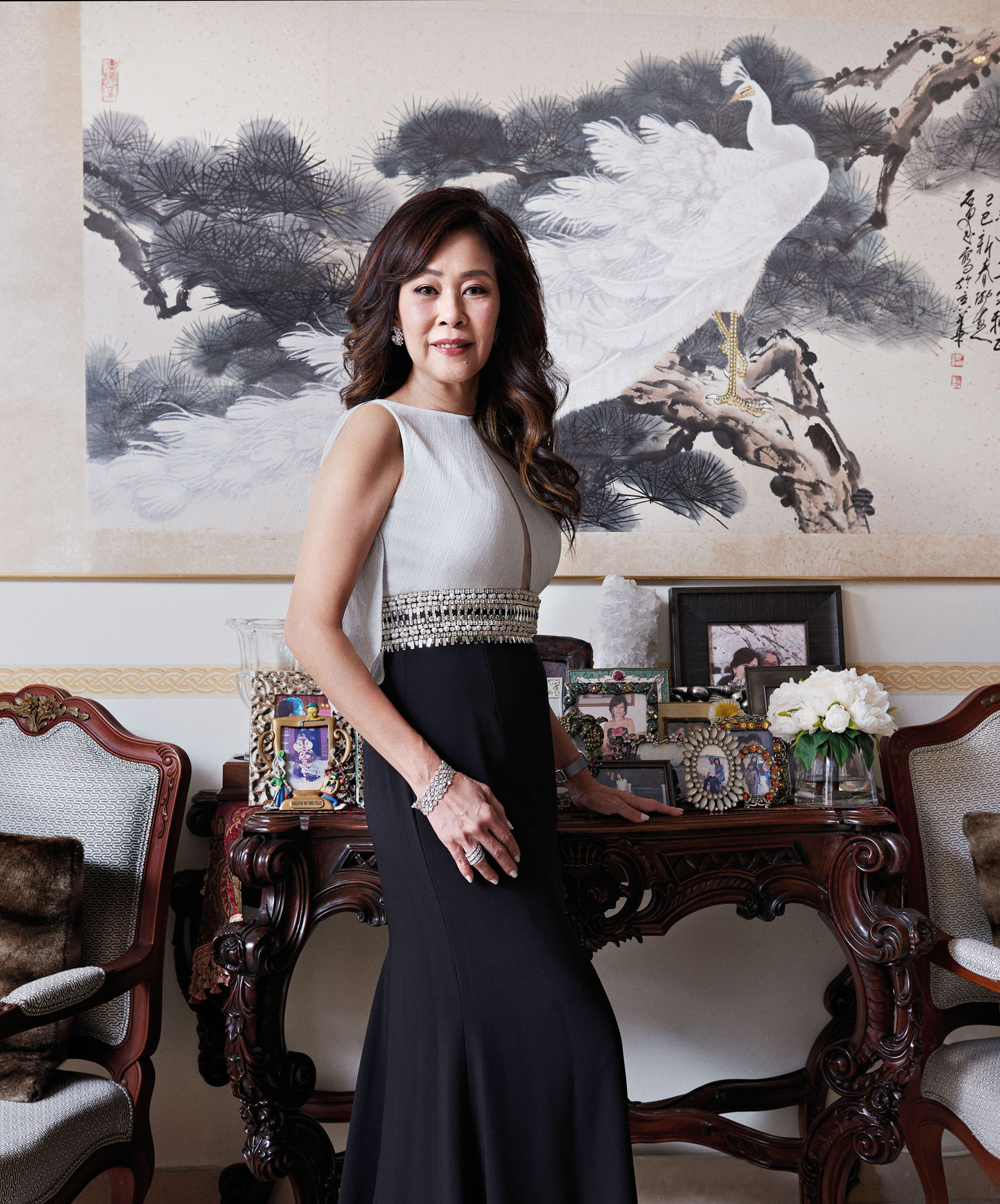 Warm and unassuming, Jocelyn Tjioe has an air of contentment around her. Quietly confident and calming, she considers questions slowly and deliberately before answering.
"For year-end, there isn't a definite plan for a celebration. For the last few years, we have taken family holidays together. This year, we might go away for a short trip nearby before coming back to Singapore to spend Christmas with other family members, including my mum and siblings."
Jocelyn Tjioe adds, "Food-wise, we tend mostly towards BBQ or shabu shabu, as they please everyone and sometimes, my mum will cook her speciality Heng Hwa noodles and make pangsit (wontons) by hand herself. If we entertain at home, we don't usually invite a lot of guests, up to four or five couples who are close friends. We want to be able to spend time with all of them. "
Contrary to expectation, food served is not catered from the TungLok Group — where Jocelyn Tjioe is a senior VP — but home-cooked with the loving touch of her husband.
"Thomas has a passion for cooking so he prepares the food. I help in the setting-up and decorating. I like a simple Western table-setting with flowers. We don't put up a Christmas tree though. Our friends usually bring a nice selection of wines, and for family gatherings, my sister decides on the selection."
SEE ALSO: 10 best Christmas day menus in Singapore 2017
As for the gift that means most to her, she ruminates: "I don't receive presents often but it will surely be the peacock painting from my late father. He loved art so he had a wonderful collection of Chinese paintings. He enjoyed sharing his passion with others. He'd search out the painters and become good friends with them. Many years back, after seeing a painting on my wall, he quickly offered me a 'more suitable' one. This was the peacock painting that you now see in my living room. It was painted during spring in 1989. As soon as I laid eyes on it, I was overjoyed. It gives me much pleasure whenever I see it."
"The painter is Shi Yu from Tianjin, China. He's famous for his painting of tigers and peacocks. White peacocks are rare, and this painting of it evokes elegance. He had painted very few white peacocks, mostly colourful ones"
"The painting reminds me a lot of my dad, and how his love of art never ceased; even in his advanced years he still wrote a lot of poetry and prose, had compiled his favorites into books! My dad was my mentor and my role model. I think I inherited his affability and diligence."
SEE ALSO: Norman Hartono: My favourite things
For the last few years, Jocelyn Tjioe has been involved with Ars86care, a project in Semarang and Gunung Kidul in Java, Indonesia, which focuses on early childhood education. "Some friends were already active in this effort and I wanted to do my bit. The aim is to support the less fortunate kids with their education, especially those in the rural areas with very minimum facilities. This is especially meaningful. Five years ago, we started providing financial assistance so they could build a nicer school and now they are focusing on a teachers' training programme."
SEE ALSO: FESTIVE REFLECTIONS Genevieve Peggy Jeffs (2OF4)