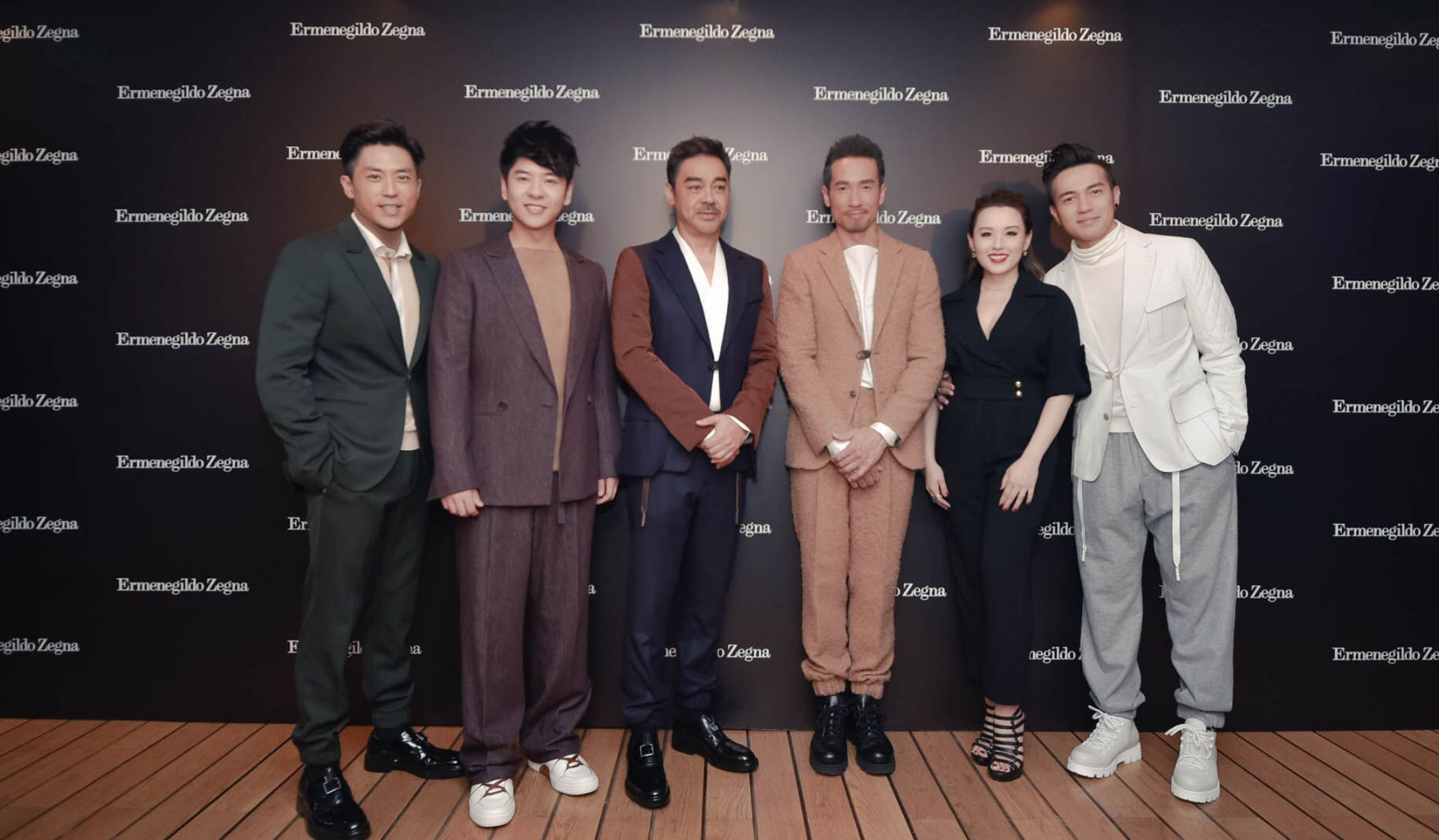 Our social diary last week kicked off at Joyce boutique on Queen's Road Central, where we popped in for the opening of "A Silent Night", a "Christmas Zen event" (to quote the invitation) created by set designer Hervé Sauvage and art director Nathalie Croquet. With an enormous white swan at the entrance and items from the latest collections festooning the cavernous white space, the venue looked simply stunning. We watched as faces both new and familiar came and went during the evening (as well as some familiar faces that were, shall we say, "renewed"?). If you haven't been to the boutique in a while, we highly recommend that you do so – and though for some the thought of Christmas might seem alarming in mid-November, for us it's never too early to start shopping.
After necking just one glass of champers at Joyce, we strolled over to the Maritime Museum to check out "Crafting Modernity", a showcase of Ermenegildo Zegna's Pelle Tessuta leather collection in which craftsmen dotted around the venue did what they do best. The exhibition was organised so as to depict three different moments in life, represented by small leather essentials, toys and an array of technological multimedia accessories. And to top it all, Zegna and Master & Dynamic have partnered to produce a set of top-quality headphones, which you can find for sale in its stores.
Things were pretty quiet when we walked into the venue, but that soon changed when the likes of Sean Lau, Moses Chan, Sammy Leung, Alfred Hui and Tim Wong from Dear Jane showed up at different moments in the proceedings. Male models dressed in the winter collection strutted around the venue, so after a couple of drinks we inquired if they were melting in the heat. Nope, they said. The material was pure cashmere and they were floating in luxury.
Come Friday, we hit the Burberry pop-up on Queen's Road, where headless mannequins outfitted in the brand's latest fashions were showcased on the mezzanine floor. We, on the other hand, were far more taken by the procession of guests dressed in the British label. Also worth ogling was the exhibition of "vintage" photographs (if that's how you'd categorise 1980s images of people partying, drunk and passed out in their tuxedos, dancing in the streets and in various states of undress) – whatever, they were certainly good times and great captures. Check out the exhibition before it ends next week.
We also swung by the media preview of Yojimbo, the aspirational new "It" club on Pottinger Street (it occupies the same spot as the former Boujis). With a slightly bizarre "land of the rising sun" floor pattern at the entrance and models dressed as geishas occupying key spots at the oblong bar, the venue definitely offered some selfie-worthy moments – and the drinks are fantastic, too. But, that street is a notoriously difficult one, so when we suggested to a handful of our glamorous gal pals that they might like to strut over for a cocktail or two (opening night + free drinks = model lure) they didn't show. Funny old world, ain't it? High heels, alcohol and steep granite steps obviously don't go. All the same, best of luck Yojimbo. Yolo!