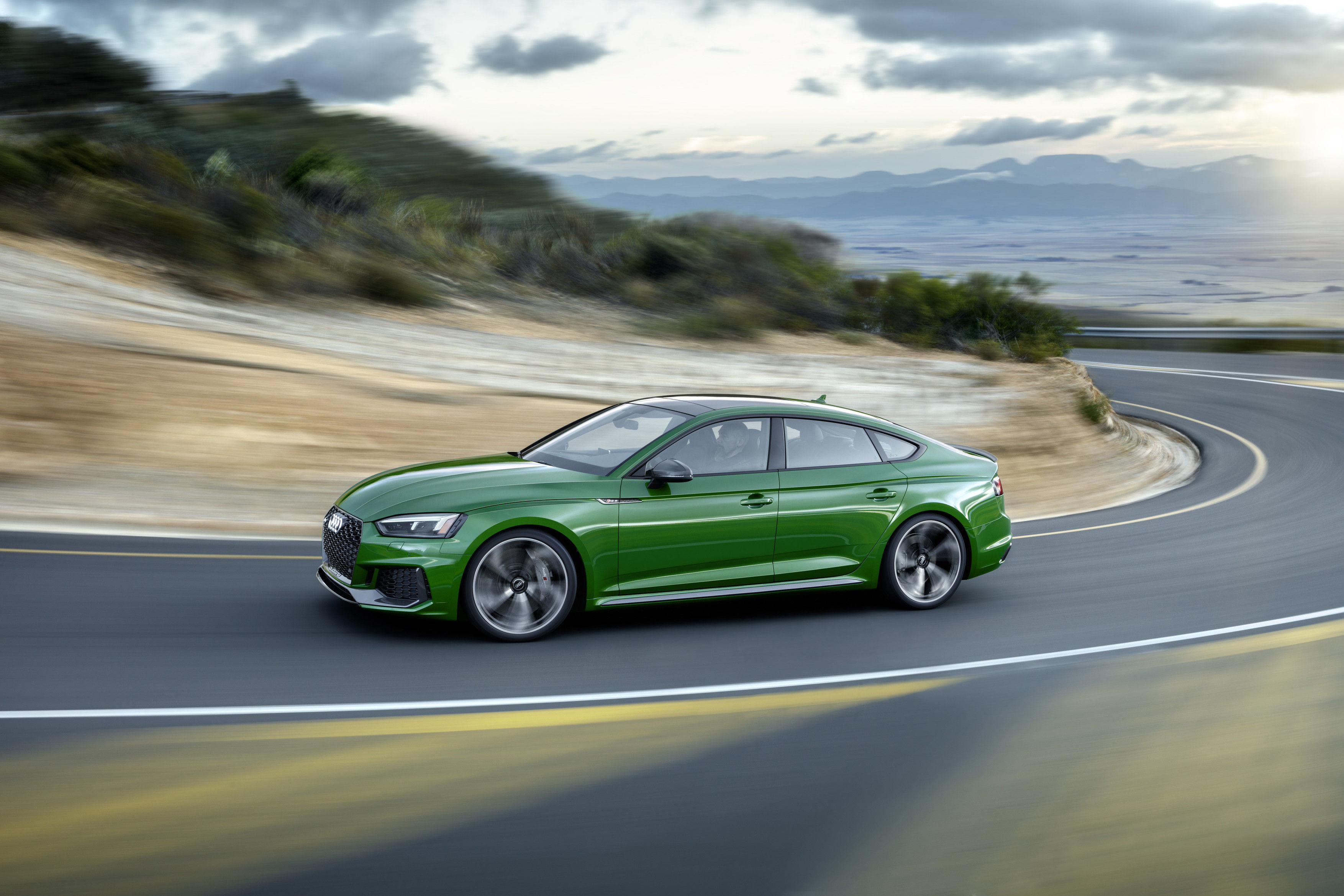 Audi's RS4 Avant and RS5 Coupe and Cabriolet have long been prized by petrolheads for offering monster performance in packages that are both compact and everyday usable. The magnificent naturally aspirated 4.2-litre V8 that lay beneath their bonnets was a rare and desirable bonus, too, so when the company announced last year that it would replace the eight-pot with a considerably smaller twin-turbo V6, the consternation among the cognoscenti was palpable.
In the event, the enthusiasts needn't have worried, because the new, hot-vee 2.9-litre TFSI motor not only produces an identical 444bhp to the outgoing engine, but also a massive 600Nm of twist that's available between 1,900 and 5,000rpm – which is half as much again as the old car's (and that only came fully on stream at 4,000 revs). The V6 is considerably lighter than the old lump, too, which contributes to a reduced 0-100km/h time of 4.1 seconds for the 2018 RS5 Coupe.
As the new RS4s and 5s are more involving than their predecessors, there's very little not to like about these new fast Audis, but to maximise their appeal right across the range the company has just added a RS5 Sportback to the line-up, the first time it's offered a high-performance five-door coupe in this segment. Seating four (at a pinch, five) full-size passengers in the kind of tasteful comfort for which the brand has become a byword and offering more versatility than any other RS5 model (though not the more spacious RS4 Avant wagon), this is one seriously desirable fast Audi.
Order it in the exclusive metallic green shown in the accompanying photographs and your envious friends will likely turn an even more lurid shade of emerald.