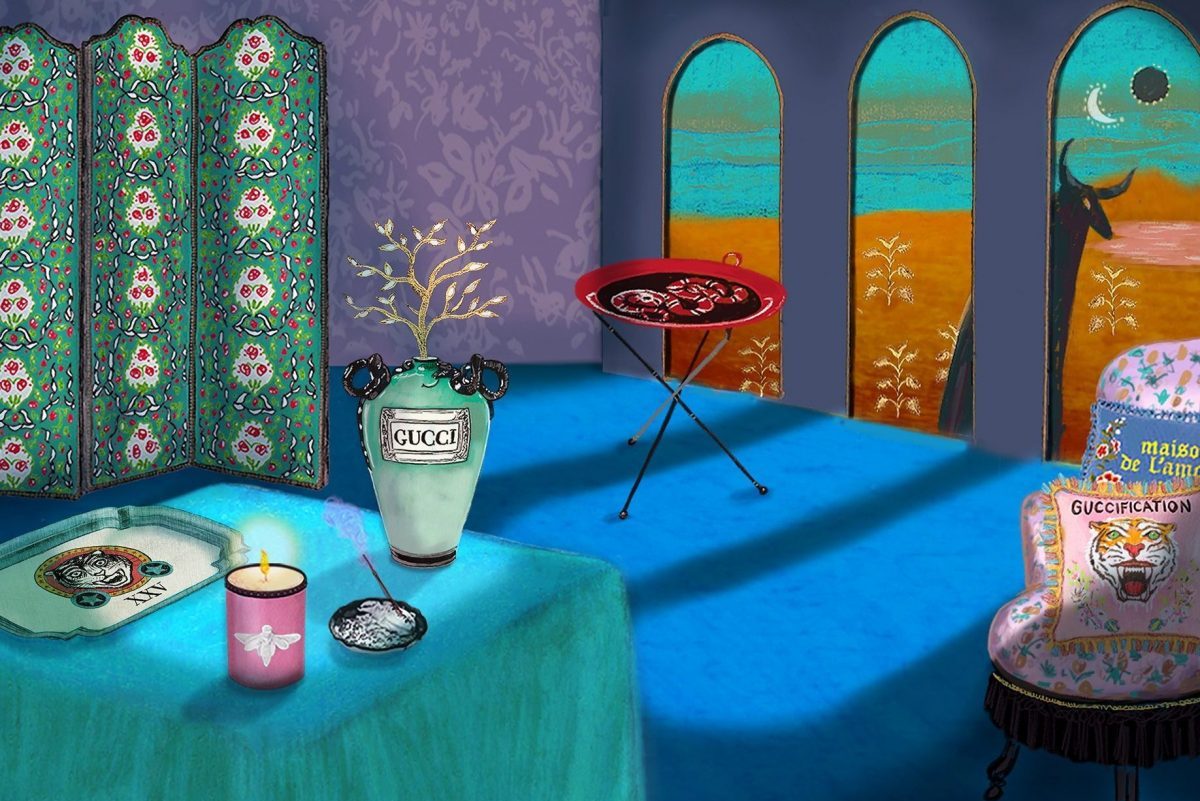 If you're into changing up your space, start (and finish) right here with Gucci Decor. Enthusiastically whimsical, the collection displays a multitude of motifs now familiar from the House's catwalk. The effect is one of a surprising, joyous combination of hue, pattern and design brimming with character.
Text first
It's perfectly okay to text more than once — your decor, that is. Pieces of text make occasional appearances on vases, folding tables and pillows. With wordings this pretty, who cares what they say?
Take a seat
A highlight in the collection is the capitonné porter's chair in coloured leather or velvet, with a drawer at the bottom. The chair based on the high-backed and canopy-covered chairs used in England, and later in 16th–century France, in which servant gatekeepers used to sit in the entrances of great houses.
SEE ALSO: Hermès launches garden-inspired home collection
Ceramics rule
Give your home a few fashionable tweaks with Gucci Decor's handsome handsome vases, decorated with House slogans and patterns, and with decorative 'snakes' for 'handles, as well as mugs and candle holders. The heart of this collection is a commitment to the craft and artisanal skill of Italian makers and rich Italian art, seen with hand painting, a 'stage-curtain' image and a jewel pattern.
Animal instincts
Cushions always add a little pizzazz to a room, and we're going wild for these (pun intended). We love the colourful GG jacquard fabric used for a variety of different shapes and thicknesses — some with tassels, some with border trim, are now augmented by the addition of a large range of cushions featuring cross-stitched designs on a velvet or blended wool background. A tiger's head, teddy bear, the 'Maison de l'Amour' text and illustrations of Creative Director Alessandro Michele's two Boston terriers, Bosco and Orso, are among the motifs that adorn these.
Take a look at the Gucci Décor collection in our gallery. Ready when you are!
Diandra Soliano is the Associate Editor of Prestige Online Malaysia. In between morning coffees, long lunches (business, of course), and meeting deadlines over sundown cocktails in the city, you can find her at the yoga studio - or at least she hopes.