Pull over, Jack Kerouac. Take the slow lane, Mark Twain. On your tandem, Bob Hope and Bing Crosby. There's a new road trip in town – make that towns – on which Hollywood has its beady eye.
With wildly varying levels of gravity, novels On the Road and Roughing It; and comedy-adventure movies including The Road to Hong Kong, Road to Singapore and Road to Bali have long been assured of their places in the paper and celluloid history of epiphany and self-discovery (and ad-libbed gags in the case of Hope and Crosby. And, yes, we're pushing the road "novel" into another artistic dimension entirely here. But hey, let's live a little.)
The Wangs vs. the World, by "resting" journalist Jade Chang, was published last year and is still reverberating through the literary-fiction sphere. No matter how intellectually robust, road novels have several common denominators, not least that they should be American and explore what Americans might claim to be a rite of passage exclusive to them. The Wangs is a different type of "road work".
It issues a ticket to ride with a family of Chinese-Americans, whose children, having encountered some severe setbacks, are grappling with tough questions of identity and belonging. Andrew, the son, is as funny as a cockroach at the bottom of your bowl of soup noodles, yet aspires desperately, despite tanking on stage, to be a stand-up comedian. Daughter Grace is a pampered, prep-school princess who blogs about fashion and puts the "urgh" into surly. Eldest child Saina at least enjoyed success as an artist before her tainted, ill-fated star fell from the firmament. Her inherited risk-management strategies established her as a low-rung celebrity but proved to be no protection from assassination-by-critic.
Their problems, however, shrivel beside those of their father Charles, an ageing, ruthless business tycoon escaping Los Angeles as the ruins of his cosmetics empire tumble around his ears. Charles, furious at his adopted homeland, has bet the farm on an expansion of the business and lost big – for it is 2008 and all editions of the American dream, large and small, are turning into the great American nightmare as the financial crisis suffocates the nation.
So with the bank calling in loans and college fees no longer affordable, off trundles the family, rounded out by Charles' second wife Barbra (named after Streisand), in the very car, now comically antiquated, Charles long ago gave to his now senior-citizen amah. Like modern-day Okies meandering in the wrong direction, they head for upstate New York and Saina's farmhouse, one of few remaining tangibles from better days. Along the way we snoop on a disparate bunch of individuals with apparently nothing in common – of course they haven't, they're a family, remember – as they share hopes, fears, prejudices and uncomfortable truths while adjusting to straitened circumstances.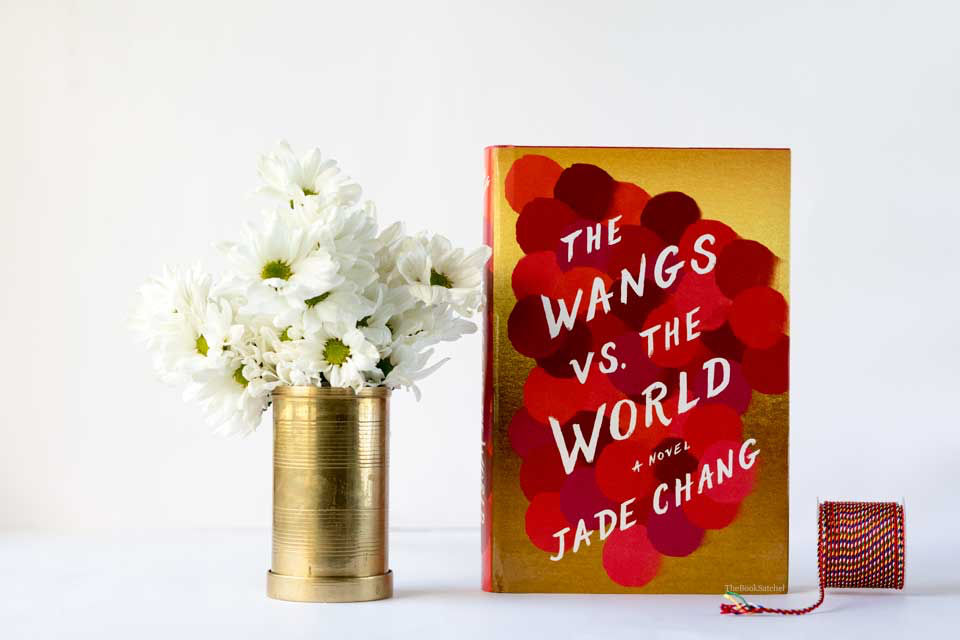 So how is this exclusive to Americans? Well, the road novel is dead! Long live the road novel! Dig the new breed, readers: The Wangs has an implied, overarching concept that constitutes a new pillar of said novel. This is the American road trip with Chinese characteristics – and it's here to stay. This is the new America.
Naturally, growing pains persist, however, and while acceptance of non-white faces that aren't obviously American inches forward, awkward enquiries are still made. One particularly telling scene has Grace being asked where she is from, and then asked, " … but where are you from from?" while insisting that she comes from Los Angeles. And speaking to Prestige before the 2017 instalment of the Hong Kong International Literary Festival, Chang – a resident of Columbus, Ohio, for her first few months, then Florida, followed by LA – cheerfully confirms that she is not immune to the question either, having been asked it "many, many, many times. It still happens," she says. "I think this would surprise absolutely no one who is a person of colour
in America."
Putonghua-speaker Chang has described herself as concurrently "100 percent Chinese, 100 percent American and 100 percent Asian". Even without the dodgy arithmetic there would be no room for any identity crisis. Her characters, meanwhile, are required to put down markers to show who they are and what they're about. Does she have a favourite among her embattled creations?
"I think to write a character you have to love them, and I really do love all of them," she admits. "I'd say Andrew was especially fun to write because I enjoyed writing the stand-up scenes and his earnestness.
"Writing Charles was a pleasure because it was weirdly enjoyable to work myself up into writing a rant! Barbra was a little bit of a break, she was always a good palate cleanser and I felt an interesting sort of respect for her. Saina I loved because it was a joy to write about the art world and because it's always kind of cathartic to write deeply about relationships. And Grace I felt the most empathy for – but in some ways she also took more craft to write effectively."
Each character takes centre stage in the novel, with their personal-point-of-view chapters allowing narration by turns. The car too has its say – only fair, given its major role in the story.
"The idea of giving each character their own distinct chapter was there from the beginning," says Chang. "The first pages I wrote became the first chapter of the book, which is from Charles' viewpoint." Therein, Charles rages at the country that has let him down and at modern Chinese history, which sent him there in the first place – via Taiwan and minus the family's "ancestral acres" – after the Communists' victory of 1949. His righteous plan is to reclaim them, eventually. "From there," says Chang, "I started thinking about his family and knew I wanted to dive into their particular voices as well."
Revolving narrators isn't the only device that keeps readers on their pay-attention toes in The Wangs. So does the use of a language other than English: Chinese, which goes untranslated. Doesn't that risk alienating readers who don't understand dialogue in an unfamiliar tongue? Or worse: who feel they're missing out on important observations or even plot points?
"Ha! All you non-Chinese speakers should probably learn some Chinese already!" says Chang. "With the pinyin, I wanted readers to feel like they were in the car with the Wangs, maybe eavesdropping from the glove compartment. This is the way the family talks.
"But readers aren't actually missing anything, because everything they say in Chinese is implied or said in English as well. Here's another way to look at it: there are actually so many different languages in the book – the languages of the art world, the fashion world, the finance world. There are specific references to all of them and if you know them you're afforded a different understanding of the story – probably even more so than if you speak Chinese."
Chang was more than a tourist in all those worlds, having written for, among other titles, LA luxury-lifestyle magazine Angeleno before success with The Wangs, her first published novel, set her on a different road of her own. Now working on a second book, she says: "I started off writing about films and interviewing directors. I had a sort of "Letter from Hollywood" column for the BBC for a while too. I'm not doing a lot of journalism at the moment and I'm not on staff anywhere, but I think I'll probably write more articles at some point."
Any personal weaknesses for all those "luxe" products? "Definitely not," says Chang. "I think much of the luxury-goods market is a con and I'm not interested in participating. I love pretty dresses, but I don't need them to have a particular label."
Inevitably, with a big hit on her hands, Chang has in some ways jumped the poacher-gamekeeper fence. She maintains that "it's a lot easier to be the interviewer than the interviewee", adding, "I've always been curious about other people and not particularly interested in volunteering information about myself." These days, however, as far as the rounds of literary festival appearances and celebrity TV slots go, she admits: "I love doing events and meeting people – the exchange of energy is fun and invigorating. Late Night with Seth Meyers was probably my favourite. It was two days after the presidential election, so it was an especially weighted time to be on the show talking about an immigrant and first-generation family that makes America their own." And considering the "versus" of the book's title, who wins? "I'm interested in the match-up, the battle," says Chang. "The reader can decide the outcome."
The Wangs, embodying a country with which they are at loggerheads, would happily take a slice of Chang's hard-earned good fortune, although she is adamant that their story is not hers. "Zero percent – I definitely don't come from a cosmetics fortune and I definitely didn't grow up on a Bel-Air estate!" she says. "But the Wang family background is similar to mine in that my parents' families both fled China for Taiwan."
That, or something similar, could prove to be the theme tune for generations of "new" Americans to come. If so, it will be backed by the thunderous echo of a pro-immigration statement from The Boss himself. During his one-man show that opened recently on Broadway, Bruce Springsteen said he believed that "the new America" would have "darker skin" and wouldn't "just be Irish and Italians". The times, they are a-changin'.