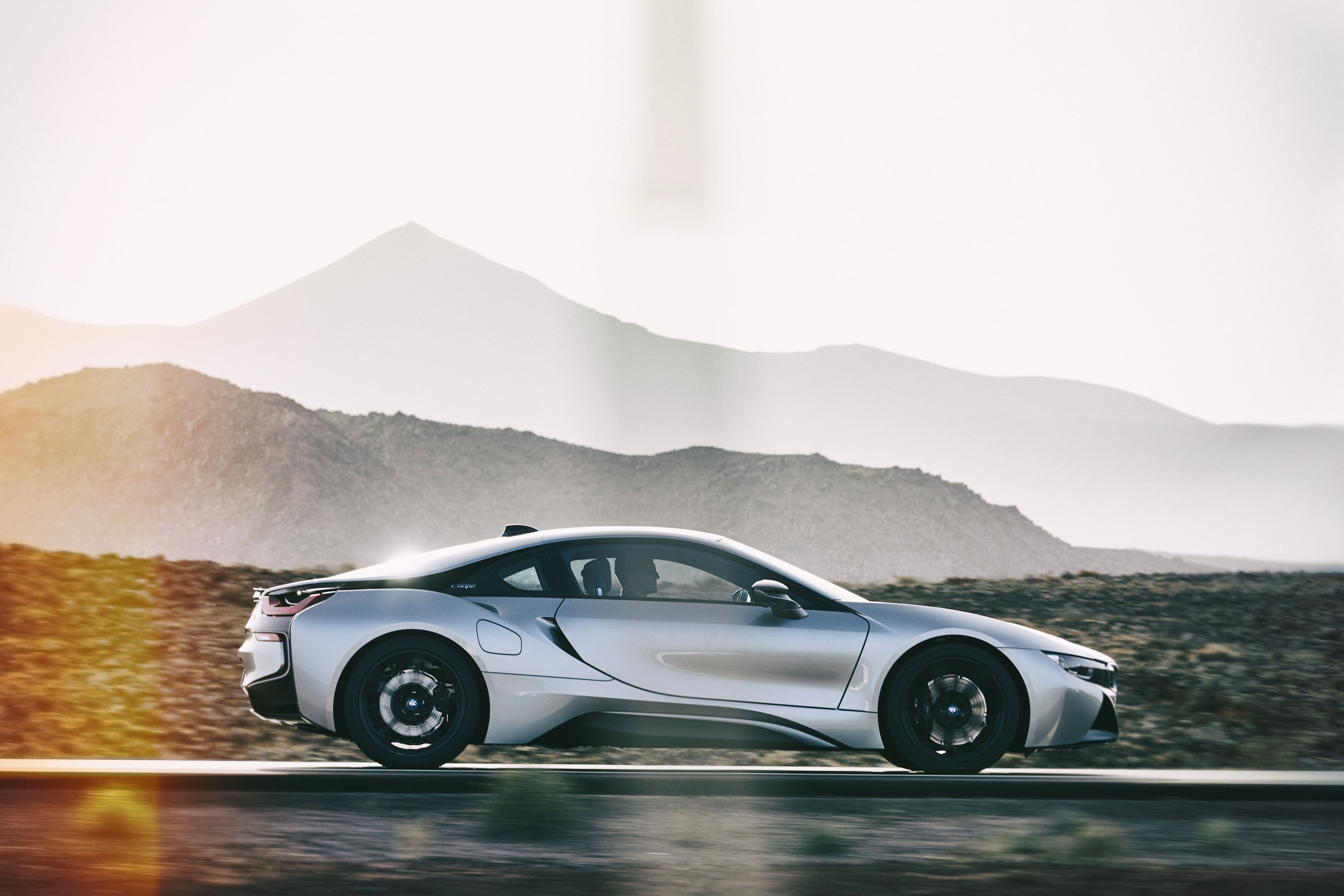 When it comes to delivering the ultimate driving machine, one can always count on the likes of German luxury automobile and motorcycle manufacturer, BMW. Known for producing some of the world's most powerful and evocative engines, the Bavarian-based automaker is proud to introduce the new BMW i8 Coupé to the delight of driving enthusiasts in Malaysia.
SEE ALSO: The 3rd-gen BMW X3 rolls into town
At first glance, the luxurious electric vehicle delivers with an extremely eccentric look. Like a predator on the prowl, this stunning 2+2 seater looks ready to pounce thanks to its low bonnet, long wheelbase, elongated roofline and pronounced wedge shape that results in a more streamlined silhouette compared to its predecessor. Enhancing its sporty look are blanked out grilles, full LED headlights, 20 inch light-alloy wheels and slick scissor doors — the perfect combination for making a statement when riding around town or arriving at your intended destination.
Once behind the wheel, drivers will be made to feel immediately at one with the machine. Complementing the sleek interiors is a bevy of high-tech instruments placed within perfect reach of the driver. These include the handy BMW Head-up Display which displays revs, gears and shift lights when performing manual gear changes in Sport mode; a futuristic Navigation System Professional interface that be controlled using both a Touch Controller on the centre console and an 8.8 inch freestanding Control Display screen; and BMW Connected which offers a range of conveniences, including showing the current charge status, the range and departure time as well as locations for nearby charging stations to ensure the vehicle is always charged for the road ahead.
Powering this lean, mean hybrid supercar is the award-winning drivetrain, which combines a three-cylinder combustion engine with an electric motor. In accordance to the BMW Group's global plan to drive e-mobility forward, the electric motor which drives the front wheels via a two-speed automatic gearbox has now been updated to provide an impressive 141 hp. This combined system output enables the BMW i8 Coupé to accelerate from 0 to 100 km/h in as little as 4.4 seconds, while it's top speed is electronically-limited to 250 km/h.
SEE ALSO: Get your adrenaline pumping with the new BMW Alpina B5 Biturbo
The BMW i8 Coupé is now available at all authorised BMW i dealerships nationwide. Paint finishes for the snazzy exterior include Crystal White with a Frozen Grey highlight and the new Donington Grey. Available through BMW Individual, this shade comes paired with interiors in either Black Amido or Accaro. For more information, visit bmw.com.my