Strangely, convertibles aren't the cars of choice in Hong Kong – perhaps it's the air quality or possibly our summer rain. Nonetheless, those who do opt for a rag top will all attest to the enjoyment of wind-in-the-hair driving – and if there is rain, or the sun is simply unbearable, then a flick of a switch should have you under cover in less than half a minute.
As you've doubtless guessed, we at Prestige love drop tops. So with summer now in full swing, and the prospect of balmier autumn days to come, here are the five convertibles that we're parking in our dream garage with exactly that kind of weather in mind. Audi TT RS Roadster
Unfairly tagged a "hairdresser's car", the Audi TT has always been a more serious piece of kit than that – and the current RS Roadster even offers a credible alternative to the Porsche Boxter. The latest TT's styling may be evolutionary and you can option it with almost every level of semi-automation imaginable, but don't forget the RS also comes with Audi's fabled turbo 2.5-litre five, which is as raucous as it's incredibly powerful – and promises instant illegality whenever you press your right foot to the carpet. Audis can be soulless, true, but offset that against the reassurance of quattro all-wheel drive, which keeps the car glued to just about every kilometre of tarmac you're ever likely to point it at, and at whatever speed you're travelling. Ferrari Portofino
It may have taken the guys at Maranello three attempts to get it right, but finally with the Portofino they've nailed the notion of a practical, everyday-driving convertible grand tourer – and one that, pretty much, drives like a proper Ferrari should. Top up or down it looks almost perfect, it's as ridiculously rapid as any normal person would ever require, and, whether or not you're pootling along in the sun or hammering down a highway, it all adds up to an intoxicating machine (what's more, the turbo 3.9-litre V8 up front is closely related to that of the 488, so there's plenty of petrolhead cred).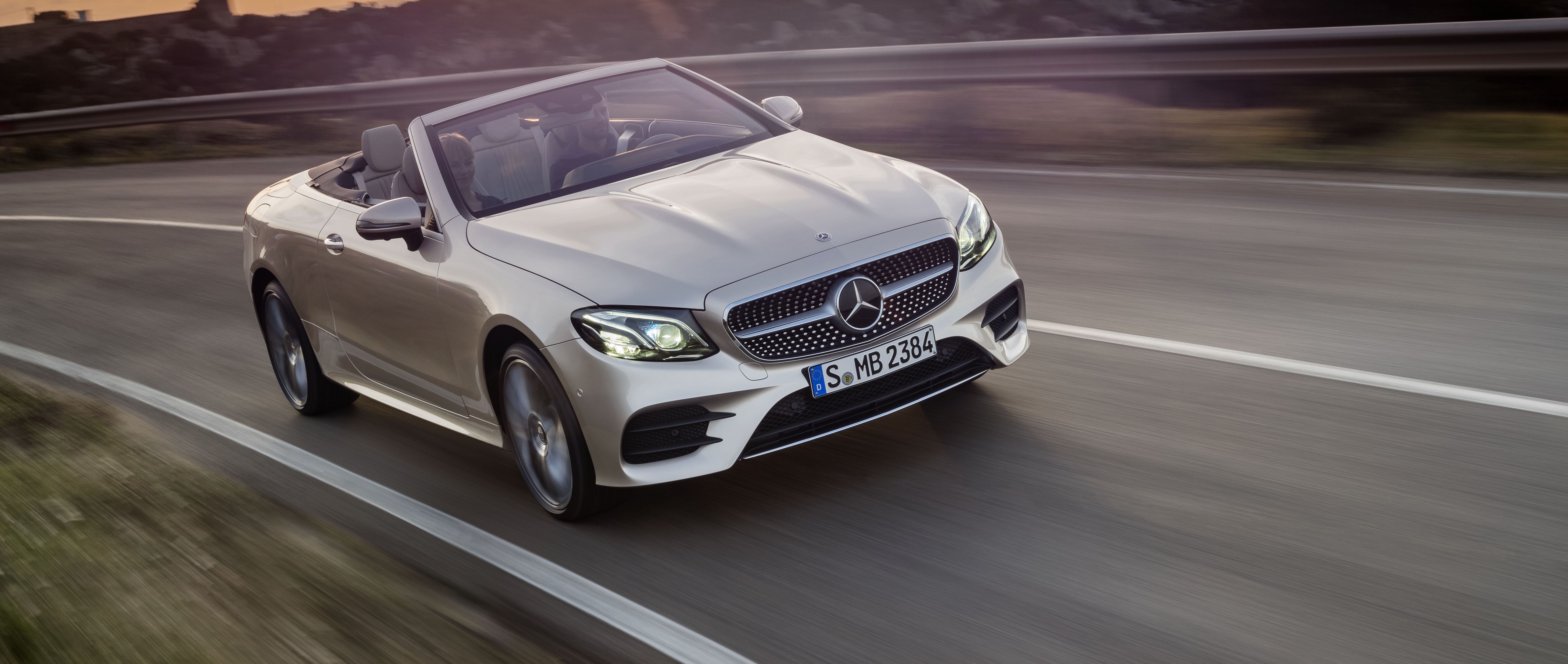 Mercedes-Benz E 400 4MATIC Cabriolet
If the elegant four-seat E Class Cab is aimed at the more mature owner, you could correctly deduce from this that getting older certainly has its advantages. A silky turbocharged 3-litre V6, a nine-speed multiclutch transmission that slips between ratios imperceptibly and air suspension to smooth your progress mean that there are few more relaxing ways for four people to take the air in comfort. And if it does get blowy or chilly, there's Airscarf and Aircap to blow the breeze over your head and waft hot air around the back of your neck. Oooh, yeah! Porsche 718 Boxter Spyder
To be revealed any time now, the 718 Spyder will be the most extreme interpretation of Porsche's 718 Boxter roadster, a car that's pretty fabulous even in standard form. The Spyder, however, gets a version of the 4-litre engine found in the 911 GT3, meaning that as well as being lighter and lower than a normal Boxter, it will offer the joy of a high-revving naturally aspirated flat six – and in these of days turbocharging, that's a petrolhead Holy Grail. Expect it to go like stink and, with its echoes of the classic 718 RS 60, look sensational too (as there are no official images yet, we're showing the rare and coveted Boxter Spyder of 2015). Rolls-Royce Dawn Black Badge
The Dawn – imagine it as a classic Riva speedboat on wheels – is easily the most sublime way of wafting four extremely privileged passengers along the highway, and in the open air. Moreover, this ultra-cabriolet's Black Badge incarnation offers the gangsta attitude that comes with blacked-out chrome and trim, along with the extra kick in the backside that results from a mild output upgrade. Black Badge or not, the Dawn boasts levels of luxury and craftsmanship that you're unlikely to find in almost any other automobile brand – indeed, you could fairly say this incredible machine is as much an event as a motorcar.