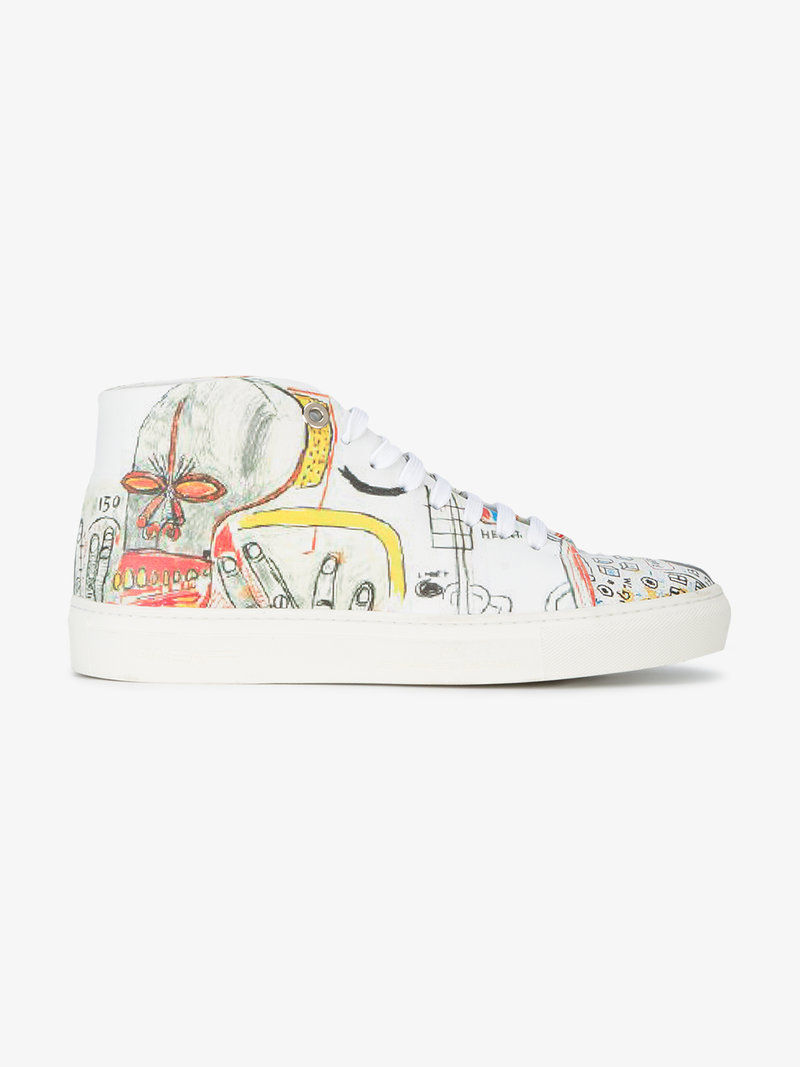 We're loving the 18-piece capsule collection inspired by the works of contemporary artist Jean-Michel Basquiat from Browns. Launched last month to coincide with the first major UK retrospective of the Haitian-American creative, each garment was created in collaboration with New York-based streetwear brand Rome Pays Off.
We've been scanning the virtual racks to find our favourite, and there's enough to pick from; denim jeans, hoodies emblazoned with scribbles from Basquiat's notebooks, trainers painted with art and even a skateboard with the artist's instantly recognisable Mona Lisa, painted in 1983.
This is no ordinary mash-up for art and fashion, it's a deep dive into the world of Basquiat, the American graffiti scene of the late 1970's and beyond.