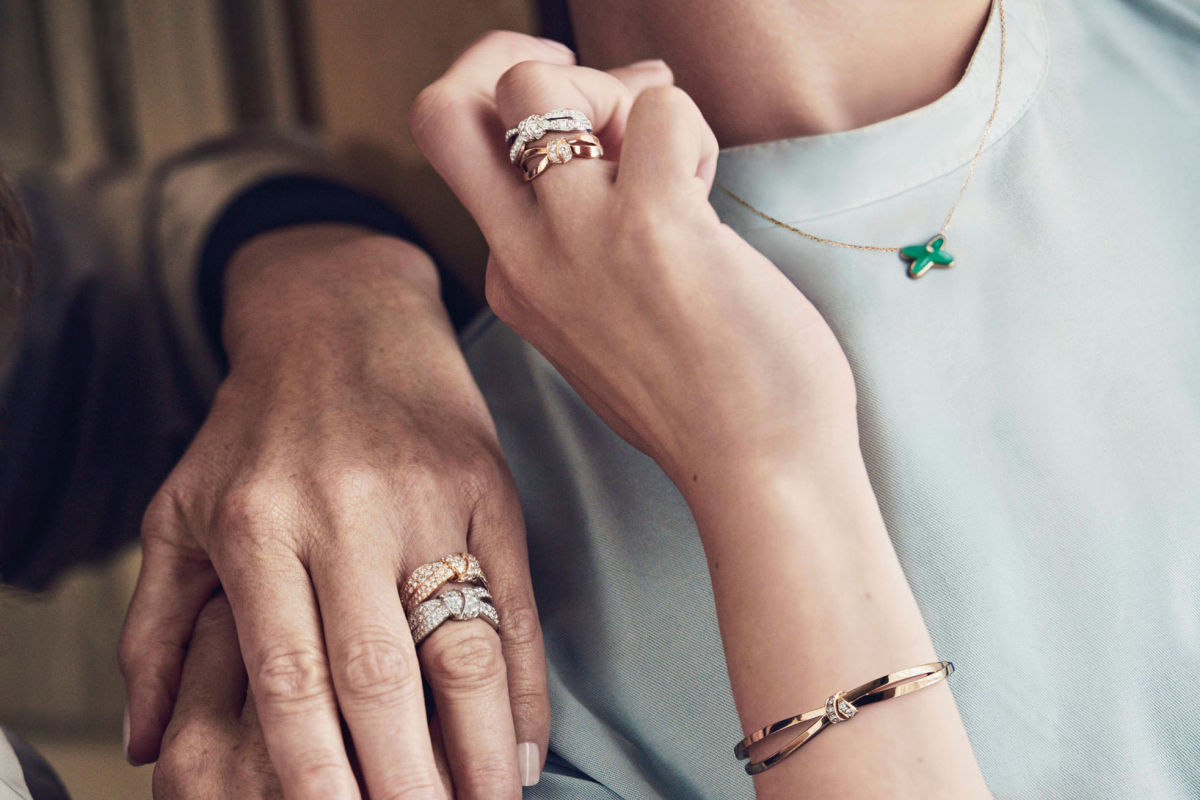 Love has always been at the heart of Chaumet since its founding in 1780. Its liens (or links) motif, symbolising the unbreakable bond between people, has also remained a signature of the brand since appearing in earliest designs of tiaras, brooches and necklaces from the belle époque and art deco eras.
From diamond and sapphire bands that intersect to form bejewelled X's on a 1907 choker, to braids of gold and diamonds that line the edge of a 1946 evening bag, the liens not only expresses union and intimacy, but also connects the past, present and future.
Since spawning a collection in its own right during the seventies, the liens has built on its token as love and tenderness. Successive reinterpretations of the motif within the Liens collection have further cemented it as an emblem of eternal commitment and celebration of attachment in myraid forms — passion, friendship, and filial affection. And the fourth and latest Liens range, Liens Séduction, continues to perpetuate this tradition with its delightful romantic design, which evokes arms entwined in a lingering embrace.
To launch the Liens Séduction, Chaumet premiered Histoires de Liens, a film directed by Damien Krisl. Its mosaic of six scenes underlines the inspiration behind these designs — a ribbon of diamonds tied around the finger, moulded from metal to create a playful dance of light, and convey the ubiquituous appeal of the liens motif.