New year, new you! Start by donning these must-have statement jewellery pieces, specially picked by our Editors.
1. Hermès Collier de Chien
The Hermès Collier de Chien bracelet in rose gold with black spinel gemstones was inspired by the Maison's extraordinary dog collar collection from the early 20th century. These were often embellished with trinkets, precious leathers or streamlined studs and offered to the brand's refined clientele to protect their hunting dogs in an elegant manner. The collars would then inspire the creation of a belt, a ring and—today—this magnificent bracelet.
2. Tiffany & Co. Tahitian Black Pearl Link Earrings
The Tiffany & Co. Tahitian Black Pearl Link Earrings are crafted in 18K rose gold and each feature a Tahitian pearl measuring between 9.5 to 10mm. These exquisite earrings are part of the Tiffany Hardwear collection, which is elegantly subversive and beautifully captures the spirit of the women of New York City.
3. Tiffany & Co. Freshwater Pearl Lock Bracelet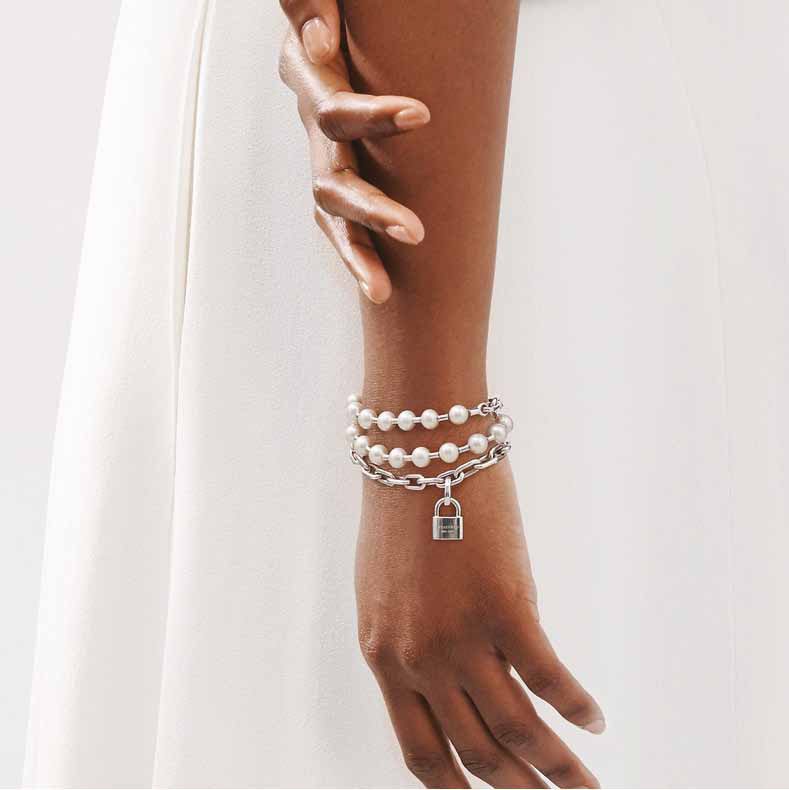 The Tiffany HardWear collection by Tiffany & Co. is elegantly subversive and captures the spirit of the women of New York City. The collection includes this Freshwater Pearl Lock bracelet. The bold sterling silver links are offset with lustrous pearls in this lock bracelet design.
4. Louis Vuitton's Petal Strass
Louis Vuitton's Petal Strass earrings truly showcase the glamour of the Maison. Crafted from petal-shaped elegant pair is one of the standouts from the Maison's cruise spring/summer 2020 show.
5. John Hardy Kami Classic Chain
From John Hardy's Chain collection comes the Kami Classic Chain bracelet. Named after the Balinese word for "we," "our" and also "us," the bracelets are handwoven with universality in mind. The brand's most inclusive chain amplifies the transcendent power of human connection through exaggerated links. Revived from the past, Kami is also notable for introducing universal sizing to the world of John Hardy.