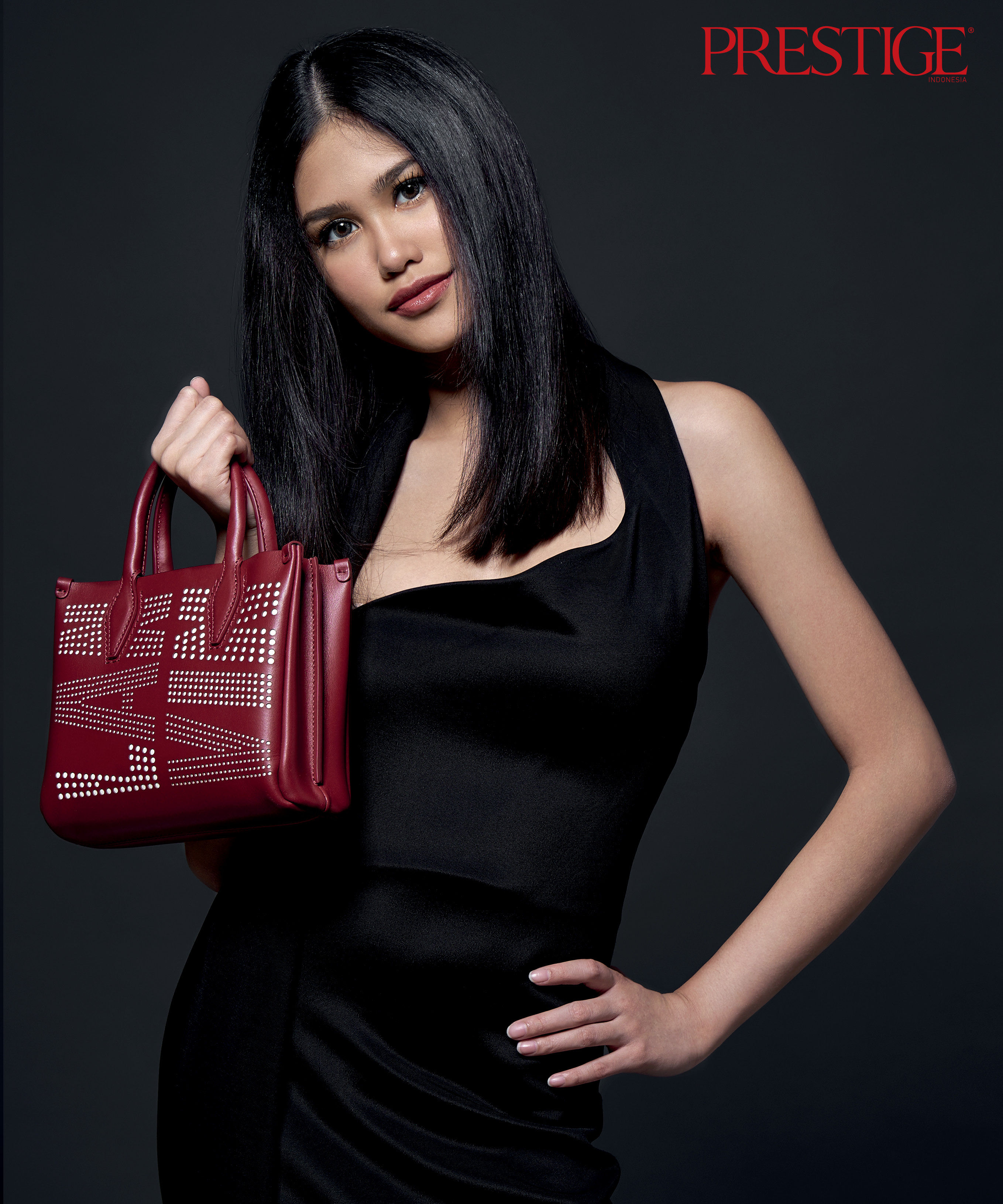 In the last couple of years, there has been a change in accessories designing. Many of the prominent fashion houses have been introducing new luxury handbag designs that have quickly become must-have arm candy for fashionistas and celebrities alike.
This season's it bags are compact in style and big on functionality. Our picks are from the fall/winter 2018 collections of Hermès, Louis Vuitton, Lanvin, Fendi, Valentino, Coach, Prada and Michael Kors.
Taj Belleza Izdihar, or Bel as she likes to be called, models some ultimate arm candy for us, from the classy Fendi Peakaboo to the stunning Louis Vuitton New Wave. She comes to the studio with her proud mom, Irna Mareta, on time – at 12 o'clock on the dot.
She wears a red and blue checked shirt, distressed jeans and a pair of ballet flats, her casual style reflecting her relaxed and go-with-the-flow attitude. This is her first ever photo shoot, but 17-year-old Belleza is not nervous at all. In fact, she seems to be enjoying every moment of it.
Belleza plays her own playlist during the shoot, a compilation of 90s and 2000s hip-hop and more recent hit songs, showing she has a taste for music made long before she was born as well as today's chartbusters. At the end of the shoot, Prestige sits down with the doe-eyed teenager for a chat. Excerpts:
Congratulations on your graduation! How are you doing?
Thank you! I've just recently graduated in May, from British International School, in South Tangerang. I'm really glad.
What are your university plans?
Right now I'm still deciding between Queen Mary University of London or City, University of London. I'll start in September. I'm really excited to start a new journey
What about your study? Any fields that you're interested in?
I'm taking International Relation. I like to experience new things and learn about different cultures. I think the major is going to be fun as well.
Of all the 9 looks you have been doing, which one is your favourite?
The Dior Saddle bag! It has a very interesting look and I think the bag is very easy to be styled with a lot of clothes.
How do you describe your personal style?
I'm actually very relaxed and like to wear something that's not too fussy. Like this outfit, t-shirt and jeans, sometimes a loose top if I'm feeling something different. But overall very simple.
Do you remember you first designer bag?
Oh no I'm so bad at this. I think it was Prada, a black camera bag, with chain slings. It was a gift from my grandmother. I really like it.
What are your favourite labels?
I like Dior and Chanel. I feel like they're very classic and timeless.
What kind of a bag do you like?
I like the simple one. The one that have long sling so I can put it on my shoulder and I will have free hands. Small camera bag, cross body bags, with rectangular shape and chains. I just think if the size is too big, it will look too mature on me.
What do you usually do in your free time?
I usually hang out with my friends. Or I would stay at home watching Netflix.
What are you currently watching?
I've been watching a show called Arrow. I enjoy watching action movies and TV Show. I might be watching all the DC TV show, but as for movies and overall performance, I prefer Marvel's. I like classic movies as well like Schindler's List and Silence of The Lambs.
Do you have a quote that you live by?
I don't think I have any. I have always been very relaxed towards life. So, I just go with it.