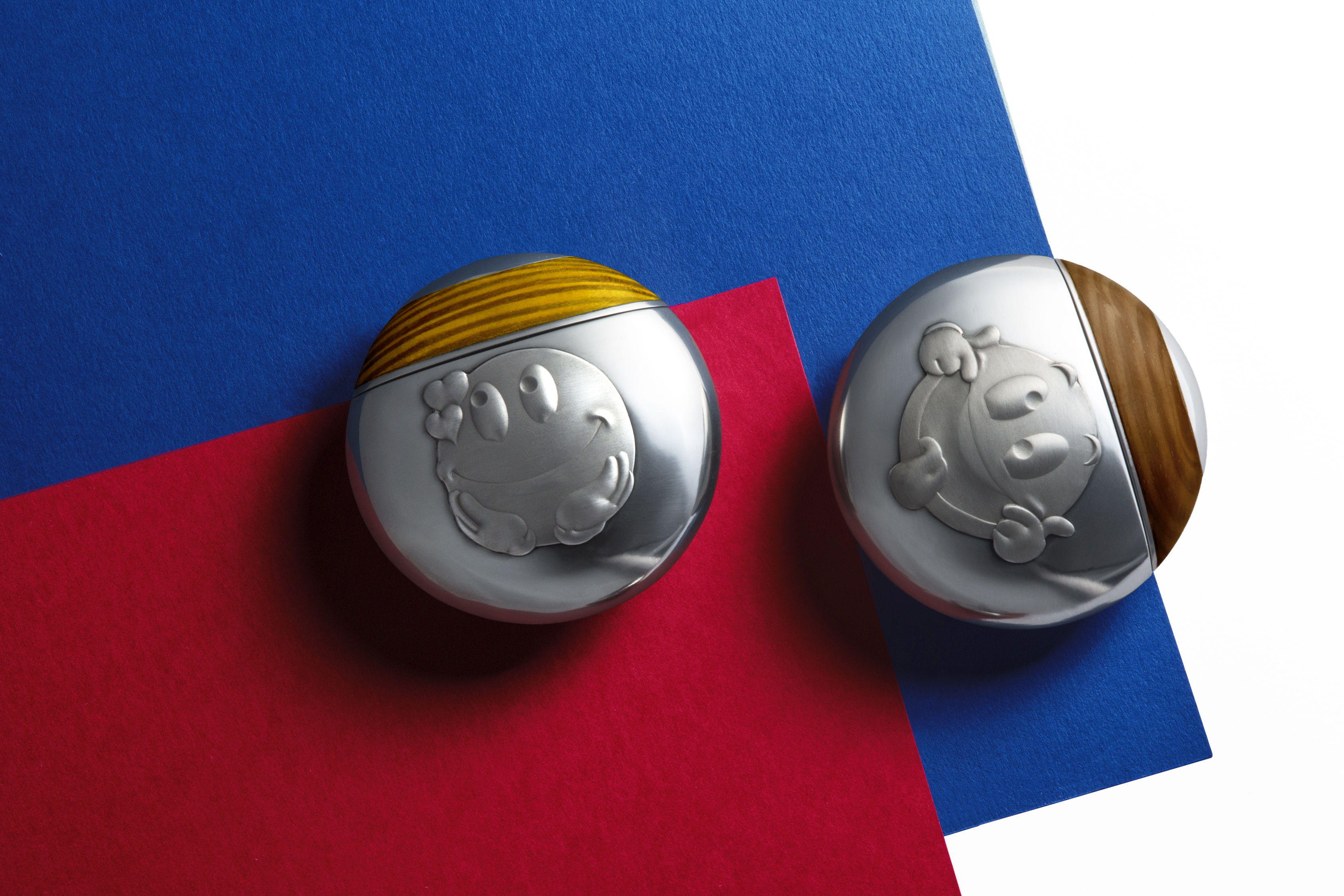 From Anya Hindmarch's quirky emoji clutches to the colourful pins that debuted during Chanel's Resort 2017 collection, there's simply no denying that emojis are here to stay — and the latest luxury brand to hop on the emojification bandwagon would be Malaysia's very own pewter purveyors, Royal Selangor. For its latest circular flask collection, Royal Selangor has set its sights on these ubiquitous pictograms which have become commonplace in the digital realm.
SEE ALSO: Royal Selangor launches latest Star Wars themed collection
Handcrafted from shiny pewter and shaped like a hockey puck, these sleek flasks are perfectly suited for tech-savvy individuals looking to make a statement. Each flask comes paired with a twist off cap made from hardy yellow pine in striking shades of deep yellow, red, mahogany or tan. Compact and colourful, these portable flasks are designed to fit snugly in both your palm and pocket. These flasks are also capable of holding up to 3 ounces of your favourite spirits, making it perfect accessory for stealing a quick sip when no one's watching. Available as an online exclusive, each flask retails for a cool MYR350. For consumers in search of a more personalised touch, Royal Selangor also offers a unique online engraving service which allows you to choose from up to six light-hearted emoji designs that will surely to bring a smile on anyone's face. Take a closer look at the details in the gallery below: